Sierra River was welcomed into the world on November 15, 2015 by her loving parents, Brandon Wood & Haley Lightfoot and her big sister, Gemma Rayne.  She weighed 8 lbs. 5 oz., and will be remembered as a happy baby with a sweet disposition. Her beautiful smile and contagious laugh touched the hearts of all of those who were blessed enough to have met her.  On April 14, 2016, Sierra had a tragic accident and was air lifted to Sacred Heart Medical Center, where she spent several days in the pediatric intensive care unit.  After a brave fight, Sierra will be touching lives in a different way.  Her family has chosen to selflessly donate her organs to benefit other families in need during their own difficult times.

  Her loved ones are reaching out through this GoFundMe campaign to help her grieving parents in their time of need.  All donations raised will be donated to Sierra's family to help with medical expenses and other associated costs.  Her family thanks you for your kindness and generosity during this painful time.

  Thank you for your continued prayers and positive thoughts .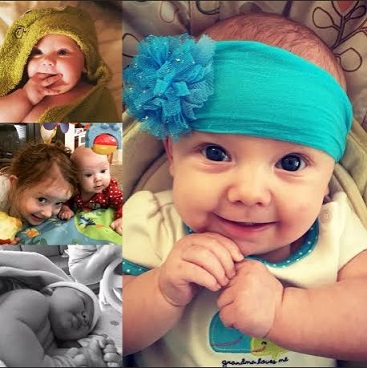 Organizer and beneficiary