Help our active-duty military service members in preparing for their next career as a civilian, and get a job offer before their last day in the service, avoiding unemployment/underemployment!
​
CPI is a non-profit educational foundation, an official US military Career Skills Program for active duty military service members, partner of the US National Park Service with Field Schools at Alcatraz Island and Pearl Harbor's Battleship Row, and partner of industry companies nationwide who help to support our programs and hire our graduates. 
What CPI does:
             - Complete significant repair projects, address deferred maintenance, and increase visitor safety and access in our National Parks (projects that may not otherwise be done), while training active duty service members preparing for transition to civilian careers
              - Work with active duty service members in their last 180 days of service, operating ahead of the veteran-to-civilian transition curve avoiding veteran unemployment or underemployment
              - Connect Field School and other transitioning service members to civilian careers at all levels - from skilled trades to management - in all areas of new and existing infrastructure, concrete, and construction
Please support CPI's mission to train active-duty military service members transitioning to rewarding civilian careers in the concrete, construction and infrastructure industries.
Photo: Historical Tour of Pearl Harbor and Ford Island with new cohort
Photo: Team picture of Windy Gulch Stair Project
Photo: Finishing touches on Windy Gulch stairs
Photo: Windy Gulch stairs before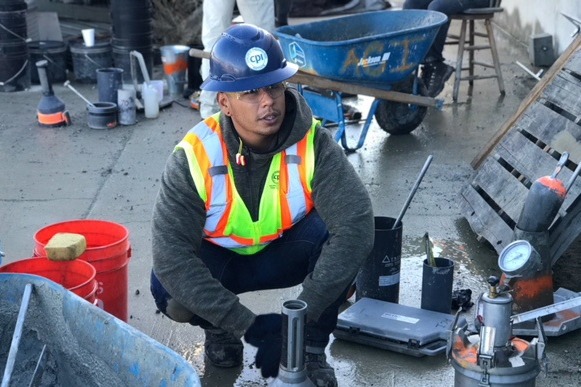 Photo: American Concrete Institute certification testing