Chloe's Heart Journey - Final Expenses
Chloe Baker turned 4 months old on June 09, 2014.  She was born in Springfield Missouri on February 09, 2014 and then flown to St. Louis Children's hospital a couple of days later.  Once there, she was diagnosed with Hypoplastic Left Heart Syndrome which would require a series of three reconstructive surgeries to repair her heart.  Chloe underwent an unscheduled "band" surgery on February 17, 2014.  Then, Chloe underwent the Norwood procedure on March 31, 2014.  We had a very bad scare that day when she almost didn't survive the surgery; however, she did survive!  That's because Chloe is a fighter!!! 
Unfortunately, even the strongest warriors grow tired.  Chloe's little body has not heeled from the complications arising from the Norwood Procedure and being on the ECMO machine.  She has been on a ventilator since March 31, 2014.  Her damaged lungs are irreparable and her heart is not strong enough to continue.  She is not a candidate for a heart transplant because of the condition of her lungs, along with the fact that she has already had too many blood transfusions. Yesterday, Chloe's medical team met with Chloe's Mom, Chelsea Flowers, and father, Wesley Baker and told them what no parent ever wants to hear.  Chloe's time is very short and she will be returning to God's arms very soon.  We have all been praying so hard that she would recover!  There have been so many ups and downs over the course of the past four months.  We have heard of numerous stories of HLHS babies recovering from what was thought to be the end.  Those stories kept us going and gave us so much hope.  Unfortunately, the extent of the damage to Chloe's lungs will prevent her from ever recovering.
I am Chelsea's Aunt and Chloe's Great Aunt, Tiffany Flowers.  I was fortunate enough to spend a few days with Chloe in February and again in March.  She touched my life in an extraordinary way in just the short time that I got to spend with her.  She has also touched the lives of many who have never had the chance to actually meet her, but have followed her story on "Chloe's Heart Journey".  I began "Chloe's Heart Journey" as a method for friends and family to stay up to date on how she was doing, offer words of support and encouragement, or leave prayers.  The family would like to take this time to thank everyone who has prayed so abundantly for her and supported her journey in one way or the other.  She is a beautiful little girl and we feel so blessed to have been a part of her journey. 
These are possibly the toughest words that I've ever had to write thus far in my life…..Chelsea and Wesley will be facing some of the hardest days of their lives as they are forced to make preparatory decisions regarding their precious baby girl.  The purpose of this campaign is to begin raising funds to cover her final expenses.   Needless to say, no parent should ever have to make these types of decisions, but not having funds to cover these expenses only increases the anguish.  Any donation will be greatly appreciated and will help tremendously.
Chloe will be going home to Springfield, Missouri when God feels that it is time.  Until then, the family asks everyone to continue praying for Chelsea and Wesley, along with the rest of family, and close friends.  Again, thank you all for the support that you have already shown! 
Prayers and words of encouragement can be left at: https://
www.facebook.com/pages/Chloes-Heart-Journey/1382366992008797?id=1382366992008797&sk=info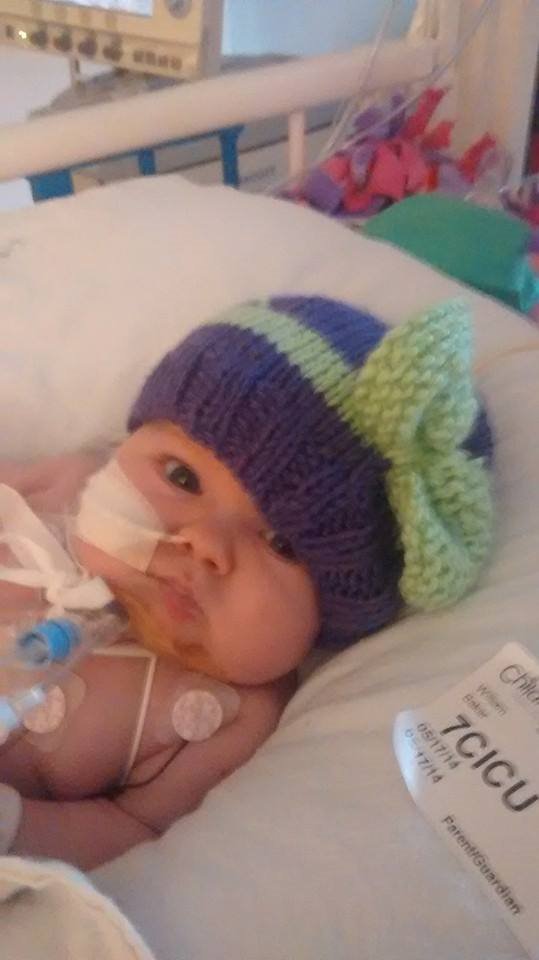 Organizer