My friends, Janessa and Matt, excitedly were expecting a baby due August 25. Janessa was planning on driving 12 hours to Illinois to visit family and then flying to Colorado for a wedding. She was going to miss a group pregnancy class so she made a random doctor's appointment for the morning before she was supposed to leave. At the appointment they discovered that her blood pressure was very high. They did an ultrasound to check on the baby. They discovered she was smaller than they thought she should be and the blood flow in the umbilical cord was going backwards. They decided then to deliver. Before the c-section, Janessa's blood pressure hit 211 over 180! They later told her that if she had gone on her trip, she would've lost the baby and more than likely would have had a seizure herself and died.
Baby Olivia made her way into the world 10 weeks too early. For only weighing 2 pounds, 1 ounce she is doing well. Breathing on her own and being a tremendous fighter.
I am just trying to raise money to help my friends make the hour drive back and forth from where we live to the amazing hospital with the best NICU. I am hoping to take some worry off of their minds about gas, food and impending medical bills.
If you can't do anything else, please share to anyone you can. Prayers are much appreciated also.
Thank you!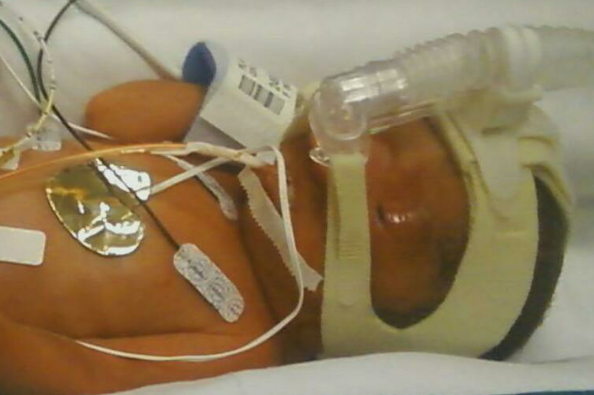 Organizer