In an effort to offset the expenses of the remodel of my site, I am asking for help...which is soooo hard to do.  It has been time consuming and expensive but ultimately, it will improve the site and its functionality in so many ways.  There are still a few more aspects of the site to be finished but in order to complete the whole project, it will take the developers more time than originally anticipated. I have to decide if I just stick with what has been completed and do the rest down the road, or if I can get help from those that use my site, we can finish the whole thing now.  This is why I am reaching out.
Thank you so much for your help and support, regardless of any donation.  Many, many, many thanks!!!!!
--------
* There are new and improved drop down menus....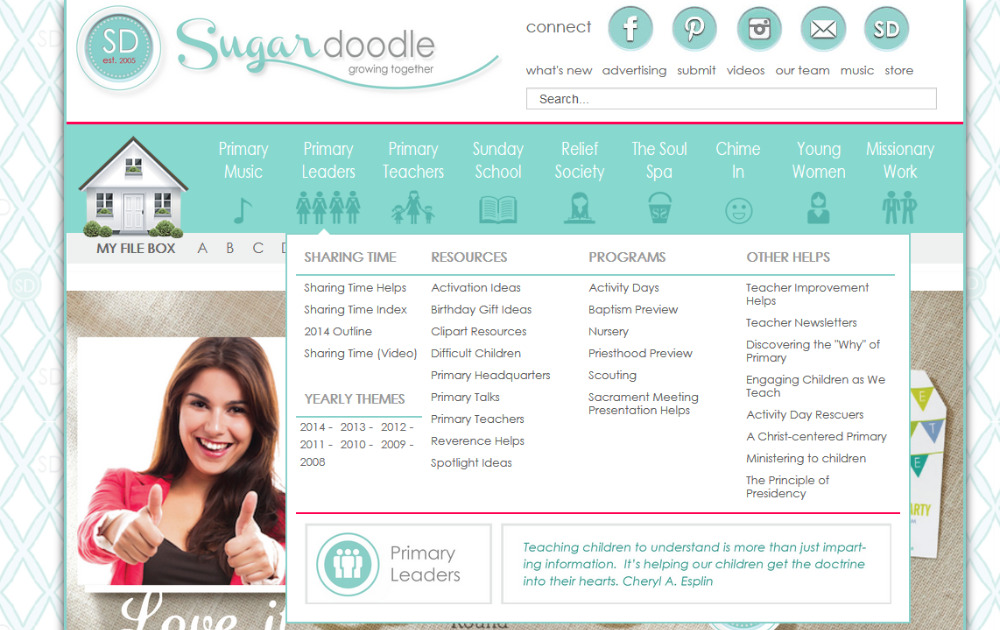 * There will be a new pinterest/bookmarking feature.
* There will be online submission forms, making it easier to share your ideas and files.
* There will be an improved forum for connecting with those on SugarDoodle.
* There will be new content by April Sorbonne, Alex Ba and other contributors.
* Easier to register and login:
* Clean, new layout.  We hope you enjoy!!!
Organizer