A vital military style education for Atreyu
Atreyu started off his education rough in a kindergarten class where the teacher only focused on her friends child. Despite working with him on a daily basis he did not pick up the core fundamentals. He was transferred to a great school where he was able to get the attention he needed.
He struggled with reading until 3rd grade. He almost gave up on school until he met that teacher that changed his views on reading. She loved her students so much she moved to 4th grade with them. By the end of 4th grade he was reading at his grade level and working hard. 5th grade the school backed off on his individualized attention to see how he would handle it. He struggled daily but was able to move into middle school with the help of summer school.
6th grade and 7th grade was also a struggle. By this point he was losing interest in math which he loved up to this point. Then the school turned to digital learning. The school sent a message to their entire student body that the grades would not hurt their grades only improve them. Atreyu became lazy and stopped doing his work. He passed 7th grade with a c average. 
With the health and safety risk on the rise in Georgia, I made the decision to keep all of the children home for digital learning for the health and safety of each of them. Digital learning was a challenge last year with the grades not really counting. This year with 4 children doing digital learning, working from home and raising a baby has been a challenge to keep up with. Atreyu started falling behind because he couldn't focus long enough to sit in front of the computer for 7 hours. 
I reached out to the school multiple times for help with no avail. I made Atreyu work on school work for hours to make up assignments even though he couldn't get credit for the assignments. During this time he became overwhelmed and started pushing back in other ways. He started skipping classes or signing out early. He had an emotional breakdown, the stress was too much. 
I started doing research and speaking with counselors about the situation. I received a call from a military school that we looked into during our research. I discussed it with Atreyu and he seemed excited about the idea. With the school he is currently enrolled in his academics won't recover and it was a new beginning. On top of the strict structure they provide the boys they had all sorts of activities that interested him.
We toured the facility and I saw an excitement in him that had been missing for a while. He has the opportunity to start his academics over before they count towards college. He also has the opportunity to participate in sports he normally plays for fun. 
Atreyu is a 6'1/2" 13 year old who loves basketball. He has wanted to join the school team for years but couldn't because of his grades. He is very artistically gifted as well. He enjoys drawing and designing cars. He is currently teaching himself calligraphy. He picked up a guitar one day and taught himself to play and read music. He can pick up instruments look at them and start playing them.
He has been accepted into the program. As a mother of 5 it is difficult to come up with tuition in such a short notice. I am the only one currently working, my husband is disabled. Atreyu's father said he couldn't help with the cost of tuition as he is trying to get his house situated.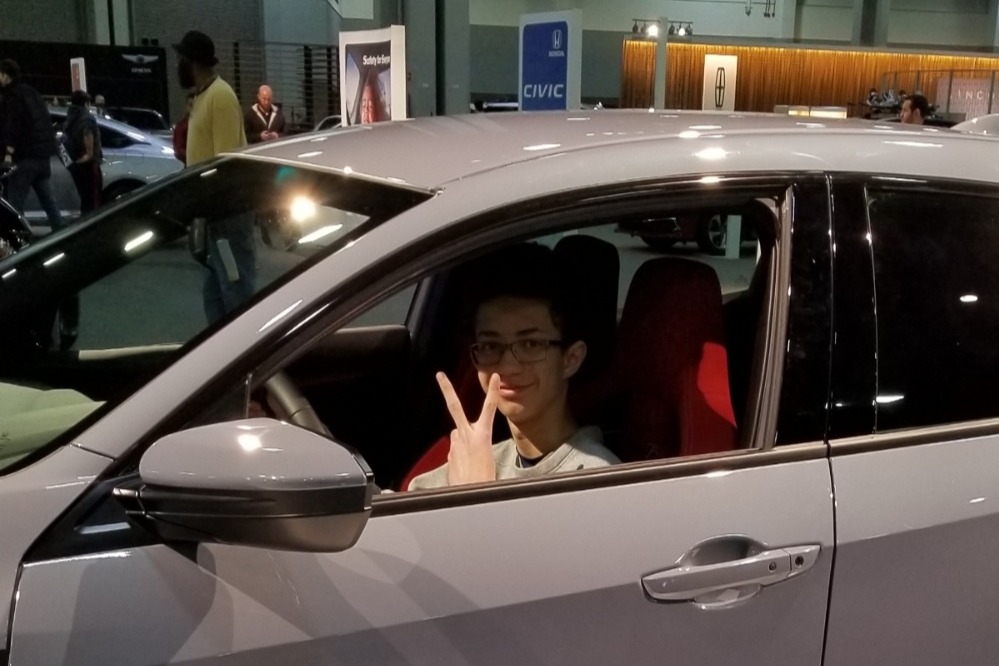 I am praying for an answer to this financial burden. Please help me find the money for tuition. Help Atreyu attend a private military academy that will provide him with a strict structure to help him excel.
Donations

Organizer
#1 fundraising platform

People have raised more money on GoFundMe than anywhere else. Learn more

GoFundMe Guarantee

In the rare case that something isn't right, we will refund your donation. Learn more

Expert advice, 24/7

Contact us with your questions and we'll answer, day or night. Learn more