A Piece of Falconry Heritage
Leslie Jacoby releasing an Adult Female Northern Harrier Hawk in the Marin Headlands
It Is Never Too Late
My name is Leslie Jacoby, and I'm asking you to help me preserve wild birds of prey – falcons, hawks, eagles, owls – through translating medieval falconry manuscripts from Middle French to Modern English. Not only am I a natural at this unusual work, but also I am one of the few who has the language skills to do it. 
I found the nerd-magic of old books and sciences long before Harry Potter. I grew up a bit of a wild child, who played imaginary games of "librarian" and "Explorer's Club" – I caught tadpoles and watched for birds as child's play – a budding scientist-writer. Growing up, learning languages was second nature – Spanish for working as a student medical assistant for a summer in Guatemala, and French for reading literature. My knack for languages became most apparent when I was chosen for a yearlong exchange program in Brazil and picked up Portuguese easily.  
While I recognized my special gift for foreign gab, it was not until my 40s – when I returned to school, earning an M.A. in English, that I could make good on my love of languages. My specialty became medieval literature, translating Old English riddles and Old French fairy tales – but what took my breath away were the medieval French hunting books. For here, over 700 years ago, were the green seeds of today's conservation movement to protect both birds and their habitats – only disguised as the royal art of falconry. I grasped that I could be one hipster who could translate these texts as veritable time capsules of art and pragmatism. 
Ten years ago, this goal was within my grasp when circumstances snatched it away. I traveled to Paris to work at the National Library on one of the most important falconry manuscripts ever written, but as soon as I began, a family emergency called me back to the States. Soon afterwards, the global crisis hit us hard. My husband lost his business, and we lost our house, our savings – everything. Like so many others, I had to set aside my goals to help my family start over. 
I focused on supporting my family, but I worked at my dream around the edges. Taking a job as an adjunct lecturer at San José State University, I slowly earned an M.F.A. in Creative Nonfiction. I took courses in medieval French at U.C., Berkeley, and though not tenured as a medievalist, I attended lectures and conferences as well as researched, wrote, and presented my papers on medieval falconry texts. My dream to work with the French manuscripts was real but still elusive. 
I volunteered for raptor conservation organizations, gaining hands-on falconry skills and getting to know the birds I so love. Modern terms, techniques, and equipment seem virtually unchanged from the medieval texts, whether used by biologists, wildlife rehab, or new green applications. These falconers kept nuisance birds from airports, buildings, restaurants, and garbage dumps – their birds of prey not attacking but simply scaring the pests away with a few circular passes through the air. 
Can other modern tools be found in these old texts? I aim to find out. This past spring at SJSU, I was invited to speak on falconry for the Green Talk series, which give "up-to-date briefings on how engineers deal with environmental issues."* Last year UNESCO listed falconry as an "intangible" art form, a "living human heritage … associated with nature conservancy."** With an important translation in hand, I can offer inspiration as well as a more authoritative voice for both innovation and conservation. 
This year I turned 60. While most of my peers are planning for retirement, I'm ready to put my unique skills to work. I've been accepted into a Ph.D. research program at the University of Glasgow, where I will begin translating the fifteenth century Guillaume Tardif Art of Falconry*** from Middle French to Modern English.
Detail, folio 12v and 13r, Guillaume Tardif, The Art of Falconry, MS Hunter 269 (U.5.9) 
Today my family is okay. We get by but cannot afford the entire three-year program. As a foreign student in the UK, I'm allowed to work part time – and I will – but it won't be enough to cover tuition and costs.  
So, I'm asking you to help fund the first year tuition, £16,000 / $20,000.  
Please give to this effort – $50 or $100 – or forward this to a friend who can. It has been my friends who have kept me and my dream going all these years, who have encouraged me to not give up on this goal.
Research Project Goals
      Translate, analyze, and publish the important newly translated manuscripts
      Promote the art of falconry and its connection to conservation 
My Life's Work – How I Will Give Back
      Deliver presentations, workshops, and ongoing webinars*** on the cultural, historical, scientific, and practical heritage of falconry to national and international:
      Raptor conservation and rehabilitation organizations
      Environmental sciences education programs (grade school through university)
      Natural history museums and nature centers
      Green innovators and investors
      Create an online community who share an interest in manuscripts, falconry and conservation – preserving birds, promoting falconry, and protecting environments – through blogs and newsletters  
Thank you in advance for all of your help!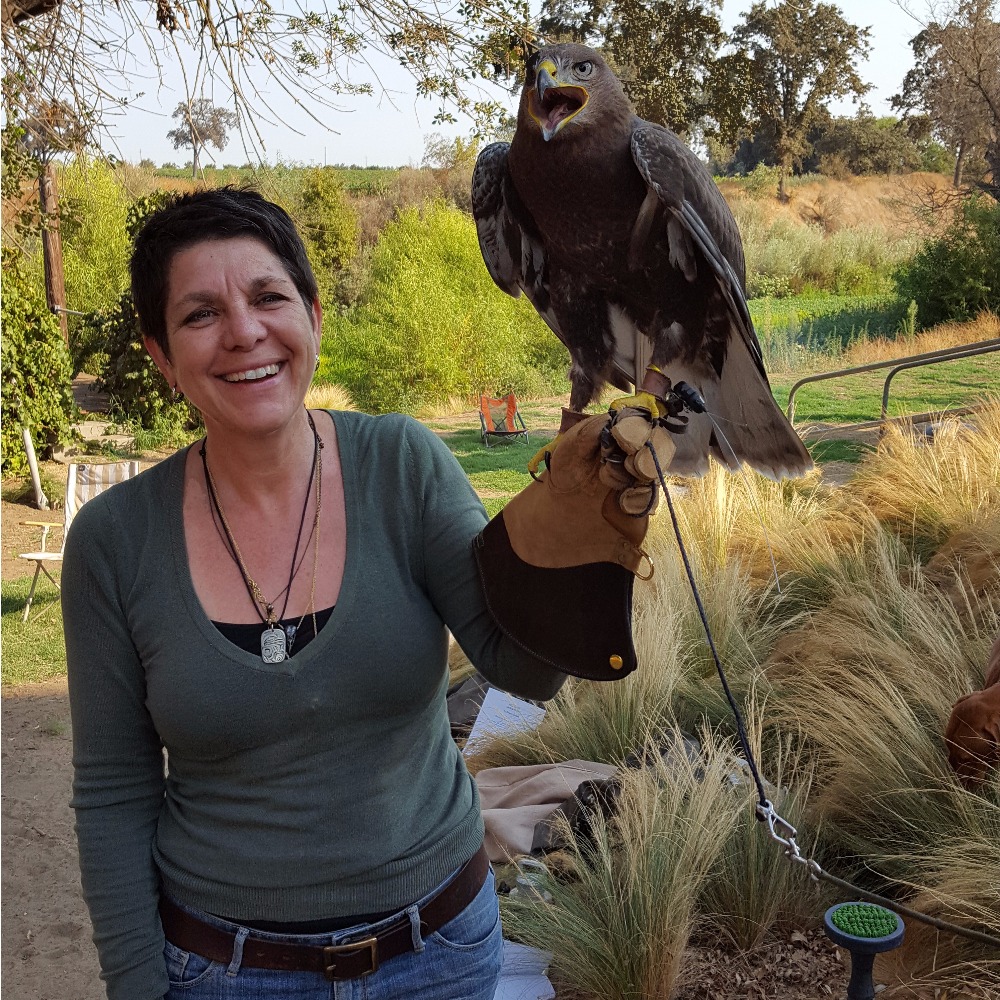 * The Urban Falconer: Raptor-Human Connections
https://www.youtube.com/watch?v=hEBmqbBCFcQ
** UNESCO Falconry, a living human heritage
https://ich.unesco.org/en/RL/falconry-a-living-human-heritage-01209
*** Guillaume Tardif The Art of Falconry
http://www.gla.ac.uk/services/specialcollections/virtualexhibitions/birdsbeesandblooms/birds/guillaumetardifartoffalconry/

Organizer