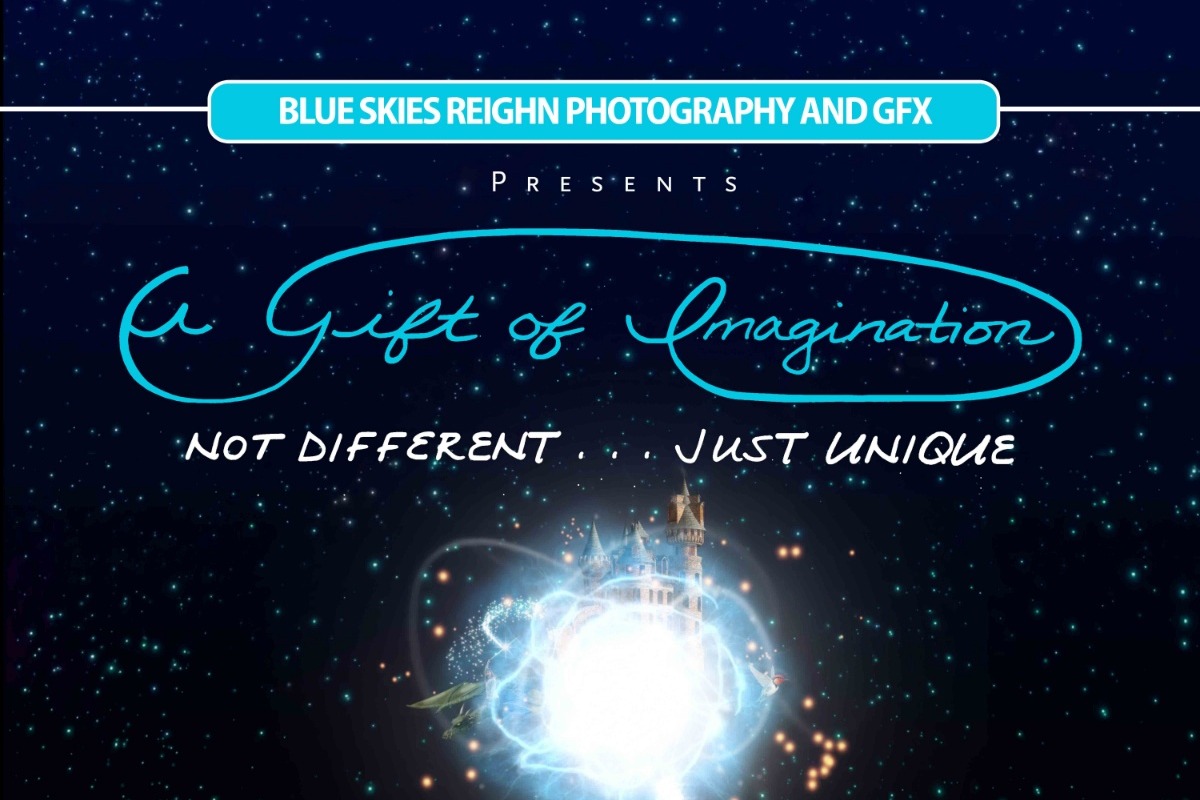 A gift of imagination. Campaign was created by Blue Skies
Photography and GFX as a simple idea to bring their
children's imagination to life by mixing skills of photography
and graphic design together to place their children in digital
works of art. With so many good reviews from family and
friends they idea to offer this unique gift to others was
thought up. They attended an event in Spokane WA Unity in
the Community where they meet up with a very special young
man who became so excited by what they were doing and
being able to bring his imagination to life. The joy and
happiness that this brought him sparked the idea of A Gift of
Imagination Campaign.
The goal: To travel the globe offering this amazing service to (
list of children) spreading happiness and joy of bringing their
imaginations to life and put them on digital works of art that
will allow these special children to be creative and use their
minds escape their issues and journey into the vast
possibilities of their minds imagination.
Each trip will take us to a new facility to meet new children
and create magical smiles as we bring their imaginations to
life.
The plan: We have combined our skills of photography and
graphic design to create digital works of art unique to each
child. We will offer them the choice of having their creating
printed to a poster, t shirts, bed sets, folders and tons of other
printable memorabilia. We plan to offer these services to
children at zero cost to them. Not only to bring their
imagination to life but to show let them know that through the
power of imagination anything is possible.
What we need from you :
We invite you to follow us on our amazing journey as we travel
the globe spreading bringing the gift of imagination as many
children as possible.