As I approach the year anniversary of my illness, I have come to a point that asking for help is my last option. The weekend following Thanksgiving 2019, Saturday, my wife and I lived in Pensacola Florida. We owned a construction company with approx. 12 employees. My wife had left town to go see our grandson in Jackson, MS. When she arrived in Mobile, Al., she called me crying and once i verified she was ok I realized she was having a panic attack, though we did not know why. We are godly people and we now know God was intervening.
My wife came back home. Sunday morning I woke up and felt tired and drained. Almost to the hour she came home I walked through the house and passed out in the dining room. I came too with an enormous pain in my side. We only lived 5 miles from the hospital and knew we could get there before the ambulance. This is where things get crazy. 
VISIT NUMBER ONE, SACRED HEART HOSPITAL: I was checked into the emergency room and after triage, blood work and a couple of other test including a CT scan with contrast. I was released. The conclusion was that I was in perfect health. 


I went home and knew something was wrong. Once the pain medicine began to wear off, the pain was not manageable.
VISIT NUMBER TWO, SACRED HEART HOSPITAL: I was checked in again and after triage, blood work and some more test, I was released again. Conclusion was nothing wrong with me.
I went home again. By this time it is late. My wife laid down and I tried to lay down. The pain was taking my breath away and I noticed my body was giving off an odor that it normally did not put off. I got in my truck and headed to another hospital.
VISIT NUMBER THREE, BAPTIST HOSPITAL: I was checked in and after triage, blood test, I was released. Conclusion was nothing was wrong with me.


I arrived home as the sun came up and was slipping in and out of pain induced haze. I passed out. My wife called in ambulance. 
VISIT NUMBER FOUR, SACRED HEART HOSPITAL: I was checked through triage and my vitals were 187/122 respt 222. This is stroke territory. Blood work was done and another CT with contrast was done. The ER doctor was getting ready to release me again when the ER doctor coming on duty reviewed my file and said I would not be released until she found the problem. The doctor ordered a CT scan with dye and found that I had a blood clot in a mesenteric artery in my small intestine.

I was in a coma for 7 days. I had six operations. It took 30 hours before someone listened and found the problem. My small intestine was dying because of the clot. They removed 12 inches out of my small intestine over 6 surgeries. Every time they went back in they had to cut more small intestine out. The first three days they told my family that I was probably not going to make it.

They closed me up and two days later I had a massive infection. They put a hole in my stomach to drain infection.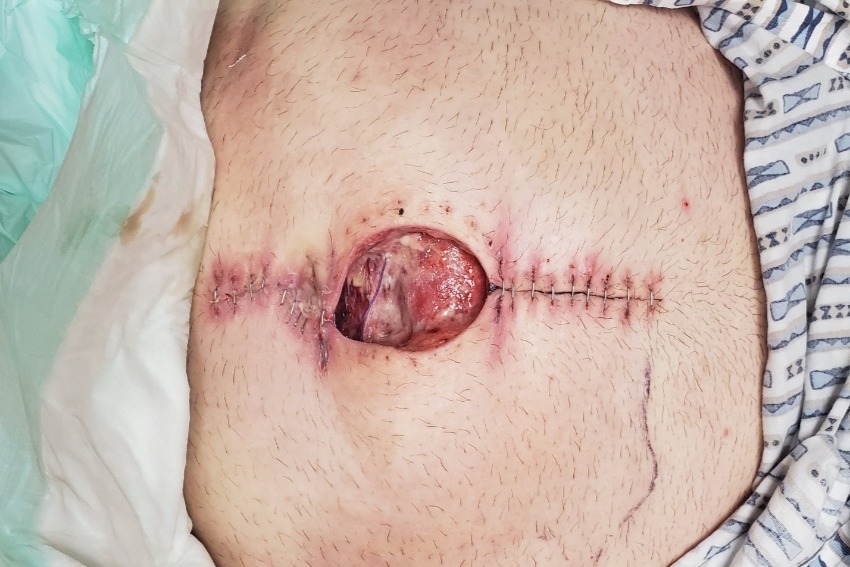 I came out of the coma, I could not do anything. Once they put my back on solids I was released to go home. I lost 70 pounds.
I was told I could not go back to work until June 2020. Being self employed caused many hurdles. My Insurance would not pay any claims from the hospital, though my policy had three months left on it, they state a premium was missed. This premium was missed due to being in the hospital. I did not even know who I was until February 2020.
To make matters worse, during my recovery I felt something hard in my belly. After a CT scan the doctor said she felt that something was left in me during an operation. this could have been the source of the infection. After my seventh surgery to remove this object, no further analysis was giving. I have incurred almost 200,000.00 in medical and another 30,000.00 from illness related bills. I am still incurring medical expenses. My credit went from perfect to poor. I have lost my business accounts and I am struggling to live and maintain. I am not 100 percent. I need help. I need help keeping my family going and paying off the doctors bills that will cripple my family for many many years. If you do not want to help me then please pray for my entire family. This journey has effected my entire family. I will also be in agreement to pay the doctors directly if someone would help me. Thank You and God Bless!!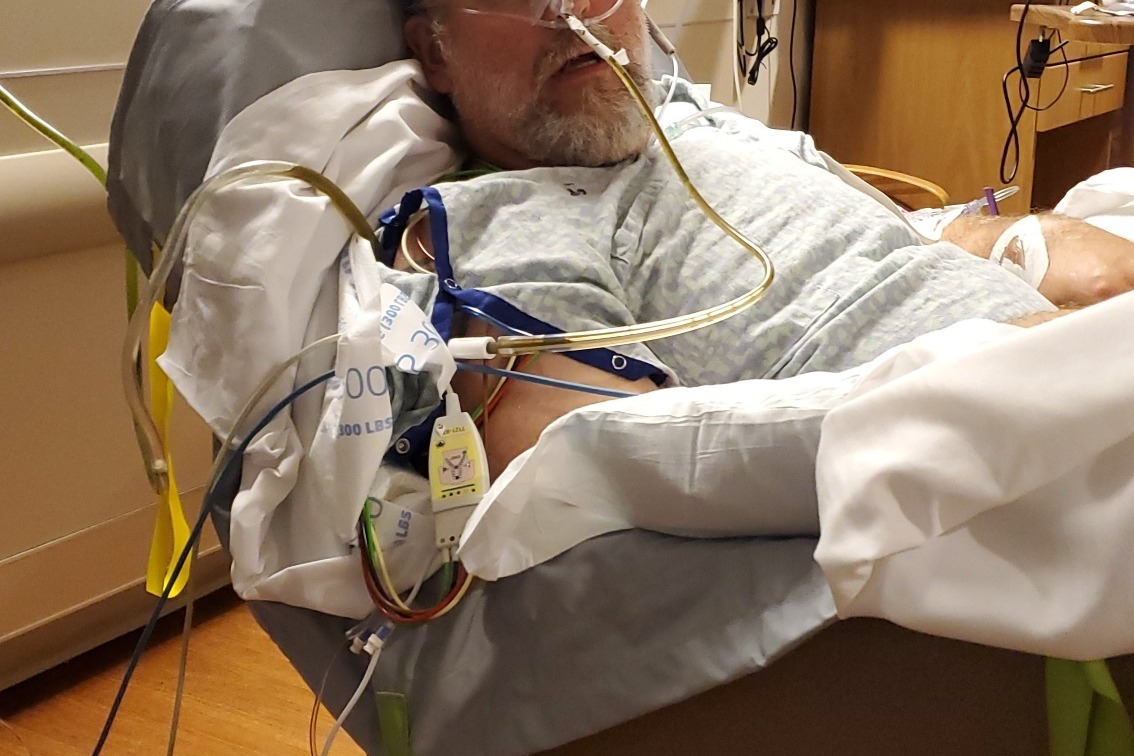 Donations
Become the first supporter 
Organizer
#1 fundraising platform

People have raised more money on GoFundMe than anywhere else. Learn more

GoFundMe Guarantee

In the rare case that something isn't right, we will refund your donation. Learn more

Expert advice, 24/7

Contact us with your questions and we'll answer, day or night. Learn more