Yolanda began experiencing headaches mid-2013. As a result she went to the Doctors and it was identified she had high blood pressure. After being put on HBP medication the elevated blood pressure was addressed but she did continue to experience headaches. Coming into 2014 her headaches were more common and gradually became more intense. Around late summer Yolanda's headaches had become very painful and she started experiencing periods of fatigue. These symptoms intensified throughout the next couple months. By mid-October Yolanda was so fatigued throughout the day she would rest her head at her desk while at work. She also began stumbling, losing her balance while walking, and finally began projectile vomiting while at work.
   Due to these intense symptoms Yolanda went to the Doctors on October 15th and was ordered to have a CT scan done. The CT scan was performed on October 17th and Yolanda was asked to report to her physician's office to go over the details. I received a call from the doctor shortly after stating my wife request I come pick her up. Once I picked up my wife and was informed of the tumor we headed directly to the neurosurgeons office for a consultation. We were informed of the location and suspected information around the tumor and told an MRI would be conducted in three days and surgery will be performed in 4 days as resection was the only treatment option available.
  My wife ended up being admitted to the hospital on Monday the 20th as the pain she was in was too intense for her at that point. The MRI was performed on the 21st and surgery began the morning of the 22nd. I was prepped the surgery would take 2-3 hours and recovery was expected to be 2-3 weeks before she started feeling herself again and 6-8 weeks before she would be able to return to work. Unfortunately the surgery ended up taking approximately 7 ½ hours. It turned out the tumor was attached in multiple locations including the 4th ventricle and the brain stem. This was identified once she was opened and at that point the neurosurgeon determined resection was still the only option.
   During removal cuts were made on the brain stem which induced bleeding but due to the sensitivity of the location only light pressure was applied with the probe and they simply had to wait for bleeding to stop before they could progress. Post-surgery another MRI was taken and we were relocated to the ICU. It took a little over two days for Yolanda to regain control of her bladder and get to a point where they felt comfortable moving her to a normal room on the neurological floor.  We spent approximately 5 more days on the neuro floor before heading home.
   The entire time post-surgery Yolanda was not sporadically coherent and seemed to be heavily sedated. She could at times answer simple questions but at any given moment those questions could be answered very differently. As her time during that first week in the hospital progressed she became less interactive and seemed to digress in her condition. This was all attributed to the surgery and medications.
    A week out from surgery I requested they release her to my care so that I could continue helping her from the comfort of my home. This was agreed to by the neurosurgeon and attending physician as at this point the nurses were simply shuttling medications and I was washing her as well as aiding her in all other efforts such as using the bathroom and eating. I was told during discharge that she would continue to heal over the next few weeks and as she physically healed she would also improve mentally in regards to personality and intelligence. Unfortunately this was not the case and it became apparent the next day that she was not right. I immediately began working with the hospital representatives to get her admitted back into the hospital and into in-patient therapy.
   As she began to physically heal her mental state seemed to actually digress and her moods would cycle between loving, afraid, frustrated, and angry. The mood changes would be a 180 degrees in the matter of just a few minutes. I immediately began working with the hospital staff and her out-patient therapy facility for re-entry into the hospital and with seeking in-patient neurological based therapy. The hospital and doctors were not helpful but after about a week at home and going through these difficulties I was able to speak with the neurosurgeon about the complications and he ordered a CT scan to immediately check for a bleed which may have been the cause for Yolanda's distress. Yolanda was not compliant with going to the doctors. At this point she was very paranoid and believed the doctors wanted to hurt her and I wanted to send her there to get hurt. I was not able to rationalize the need for a CT scan and the implications of a bleed in her brain. She insisted she was fine and directed me to leave her alone.
  Regardless of resistance I loaded her into the SUV and we headed to the neurologist's office for the scan. Yolanda was very angry and in a defiant rage began hitting me with items from the back seat including my son's booster seat, and iPod, and other miscellaneous items. Upon arriving at the facility I knew she would not exit the vehicle on my request as I was the object of her anger at the moment so I had a doctor and nurse come down to try and coax her out. Unfortunately she was noncompliant with them as well so the doctor recommended I take her to the emergency room where she could be sedated and the appropriate CT scan and blood work be run. The doctor called to prepare the emergency room for her arrival as well as to let them know she was an incoherent one week post neuro-op patient with behavioral issues and significant mental deficit. I immediately took Yolanda to the emergency room and requested help from three security folks and two nurses with removing her from the vehicle as she was still non-complaint. She was quickly shuttled into a room where I gave the nurses a quick brief of what was going on. As she was very agitated I told them I would wait in the waiting area while they got her situated and then to come get me so we can continue to find out what the issue was with my wife.
  After 4 hours of sitting in the waiting area and not being updated with anything in regards to my wife I went back to her room. Two nurses came in and asked me to wait in the waiting area so they could perform a female examination and a doctor would be out to update me shortly. After six hours of not hearing anything I went back in and demanded someone update me with the status of my wife. They asked me to step out and I refused and finally a doctor came over and said she would be out shortly to update me and they had security take me out.
  After 8 hours and many calls to the hospital supervisor from my sister in AZ who is a director of a hospital, the doctor and house supervisor finally brought me back to a room to update me. It turned that in my wife's inept mental state they had asked her if she was being abused, was her husband abusing her, and so on. They went through psych evaluations and exams to measure the state of her competence and even after 5 hours when they determined she was suffering from delirium they still continued to wait for her consent in updating me. These are some big HIPA violations that will be addressed in the long-term but for now I decided to simply focus on my wife's care and ensuring she was being delivered the appropriate care for the most expedient and full recovery.
   A sitter was placed with my wife for her safety as her cognitive deficiency was so impaired she was a danger to be left alone. We moved from the ER to a bed on the neurology unit after approximately 13 hours in the ER and up to the point of this writing continues to have 24 hour supervision. Once in the new room it was a matter of pressing the doctors (of which there are three that rotate every 5 days being a neurologist, attending physician, and a psychologist and then there is our neurosurgeon and his staff).
   The first few days were very rough as my wife was still very angry and no medications had been started as the hospital was trying to rule out some one in a million coincidence that my wife had magically developed a mental disease immediately after a neurological tumor removal procedure. Even though it seemed to be very obvious to me that this was related to the surgery, the CT and MRI scans were not showing any anomalies to explain the behavioral issues that were being manifested.
  As we progressed through a multitude of test it began to become apparent to me that the different departments were basically passing the ball back and forth as no one had an idea of what was going on. After a week we had two suspected diagnosis with the psychologists suspecting steroid induced delirium and the neurologist saying cerebellar cognitive affective syndrome. By this point the psychologist had identified extreme schizophrenic, bi-polar, and paranoid behaviors which they began treating with an antipsychotics called Risperdal. As time in the hospital progress I researched the proposed diagnosis and based off of medical documentation found the CCAS to be most fitting. It turned out this syndrome was extremely rare. So rare to the point none of the doctors bothered to prep us that it may be an issue. The senior neurologist at the CMC Main facility stated that between him and his most senior colleague, that they had only seen 5 cases in their entire careers and all of which were stroke patients.
   The neurologist stated he had never seen this in an adult and never this extreme of a case. I was able to research a medical publication from 1998 which had 20 subjects and only a single 23 year old patient manifested this syndrome as a result of a midline tumor resection similar to that which my wife had removed. I leveraged this document and several others to begin pressing the hospital for appropriate treatment to include changing her antipsychotic to Abilify and adding a small dosage of antidepressant. I also started leaning on the neurology departments for therapy as the documentation stated early treatment create a foundation which was imperative for depth of recovery as well as time to recovery. To this point, now well over a month since the initial removal of the tumor we seem to have a good balance of medication to help stabilize the psychotic issues though there continues to be lingering aspects of delusional thoughts as well as a significant sign of paranoia.
  The hospital and doctors have finally unanimously come on board with my wife needing neurological based therapy but unfortunately they still have not discharged my wife as they are not able to get insurance to approve the therapy and she continues to be a worry for unsupervised care.
-Richard Wolk (Yolanda's Husband)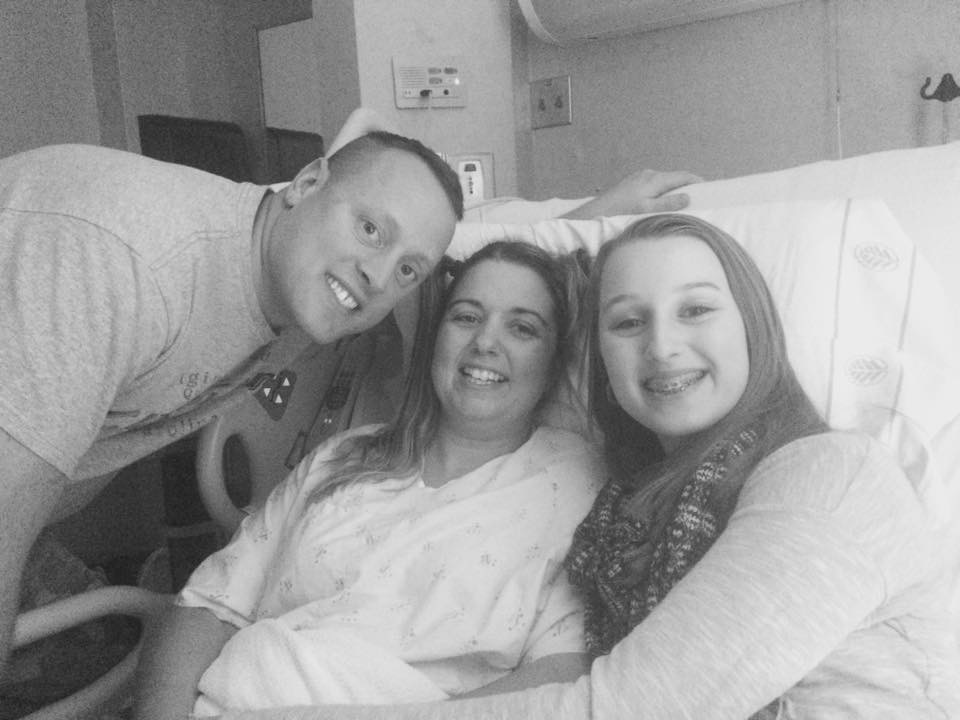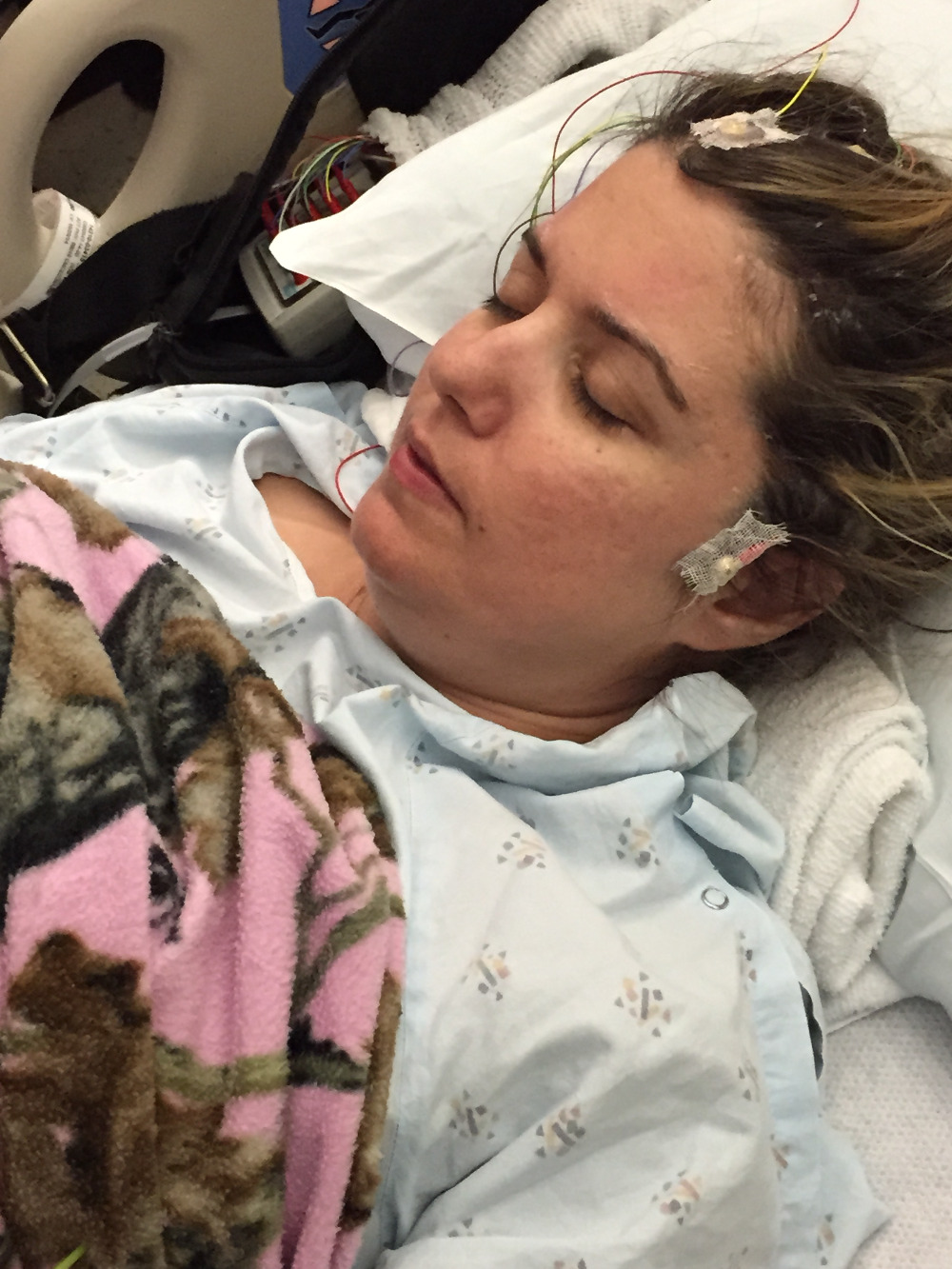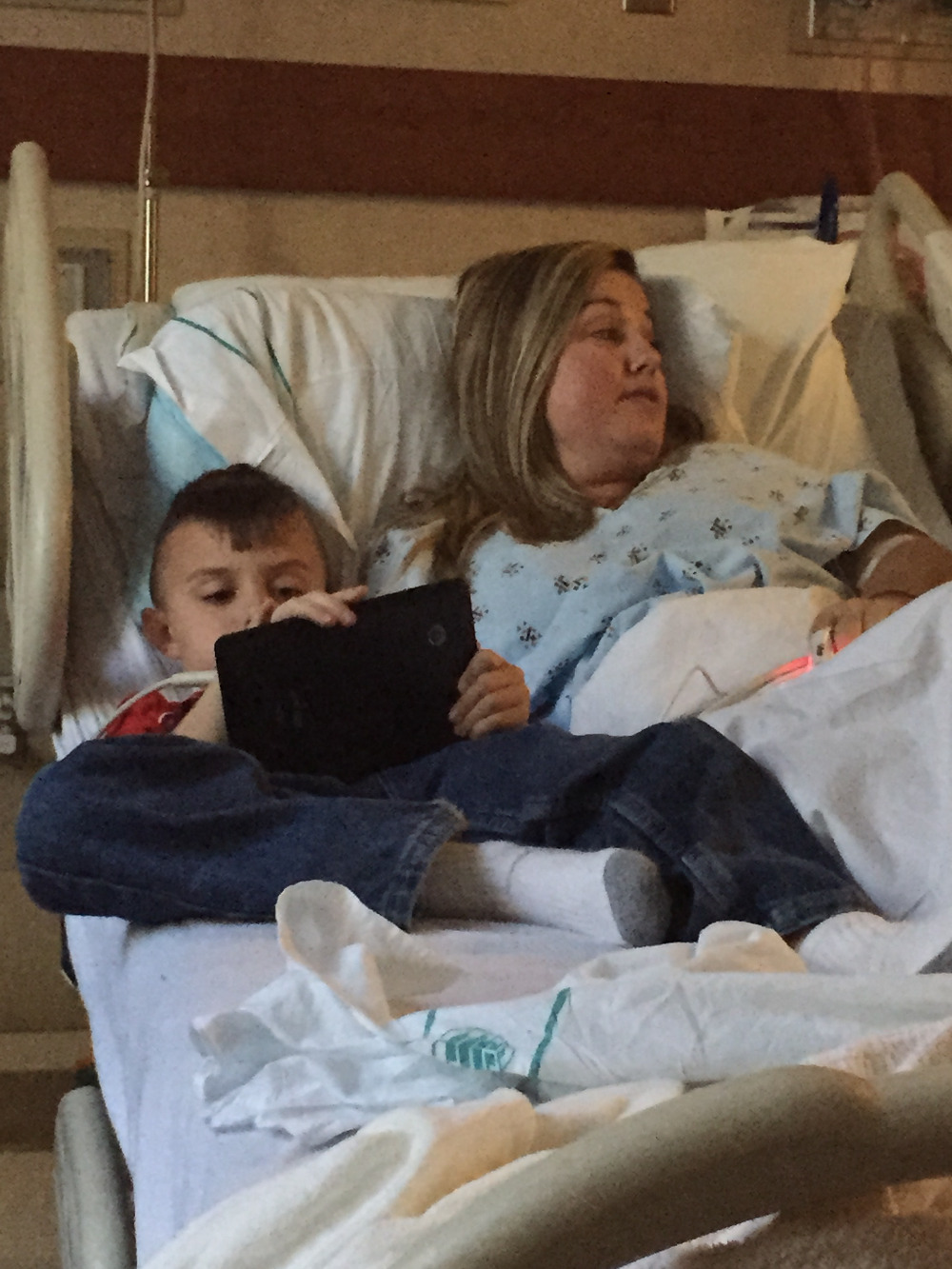 Wake Forest Class of 2016 
Organizer
#1 fundraising platform

More people start fundraisers on GoFundMe than on any other platform. Learn more

GoFundMe Guarantee

In the rare case something isn't right, we will work with you to determine if misuse occurred. Learn more

Expert advice

Contact us with your questions and we'll answer, day or night. Learn more