Yeon & Ken Family Support Fund
Friend's and family.  Thank you for taking the time to visit this specific page.   
We will begin by sharing a little bit about our mother, Yeon.
Our mom was a fighter. She didn't have an easy life to say the least. There were many dark and depressing times in her life but somehow she always chose to stay optimistic. When we remember our mom, we remember her choosing to have hope in the most difficult situations, loving those who are hurting, and fighting for the ones she loves.
In this photo, she left behind  scarves that she knitted herself along with a bible verse to gift to other cancer patients in the facilities.
Her goal was to comfort others that were suffering and to encourage their family members.   
Believer or not, we hope that you will be encouraged by this verse.
"Surely your goodness and love will follow me all the days of my life, and I will dwell in the house of the Lord forever" - Psalm 23:6
Shortened History

Our beloved mother, Yeon Sunwoo, was diagnosed with breast cancer in 2004.   We will never forget that night when she sat us down to share the news that she had received from her doctor.   After years of countless procedures, chemotherapy, and radiology, she beat the odds and fought it off in 2010.   Praise God. 
In 2014, our biggest fear came to reality.  The breast cancer cells were found in her Pleura (outer lining of the lungs), which made it very difficult for her to breathe and also to treat.  She took over 10 different kinds of chemo treatments but couldn't find the one to treat it.  Then it spread into her right breast, middle chest bone area, intestines, and stomach.  It was devastating news to all of us but our mother was determined to beat it.  
After continuous search for the right chemotherapy to treat her, we were fortunate to find the one that made progress.   However, around April 2018, a very severe bacterial infection was found in her stomach.  She had to put chemo treatments on pause because chemo was reducing her white blood cell count, which was crucial to fighting off the infection.   It took a toll on her body; she lost a lot of weight, was in extreme pain and wasn't able to eat well. Her immune system was at the lowest peak.  The oncologist and the primary physicians were afraid that she would no longer be able to take another treatment.  
It took about a month and a half to fight off the bacteria with antibiotics and drainage of the stomach.  Her white blood cell count increased and she decided to try one last chemo treatment because the doctors said that she might have a month or two to live. Sadly, this treatment was one too many over the past 14 years and really took a toll on her body. Since then, she has spent most of her time in the hospital.   
What Now?
A lot has happened in the last month.  The surgeons performed two procedures, one to stop fluids from building up in her pleura so that she will be able to breathe better, and another to help drain fluids from the abdominal area with a pump.      
These procedures were done so that she would be eligible for Hospice Care.  September 10thmarked her first day of hospice care. We're in the hopes that she will be comfortable at home with pain control while performing the drainage ourselves so that she doesn't have difficult time breathing.  We will fight 'til the end.  
UPDATE:
Our beloved mother is now resting in peace and now in a better place.  No more pain because the place where she is going to there's no such thing.  
At 11:02 on September 11th, she took her last breath with her family members alongside her. She went comfortably and peacefully.   
September 10th 
Dear friends, 
 We ask for you join us in praying for our mom.  We can't do this alone we need your prayers as well. It will be a very difficult time for her and for us.  In fact, we don't know the magnitude of the hardship and what it will be like.  With good energy and prayers we ask for financial help in dealing with the family debt that had accumulated and any funeral-related expenses.  
September 12th 
God sent an angel to us. His name is Ken Lee, our beloved step-father.   It's really difficult for us especially for him.   He lost his first wife, lost his mother, and now our mom.   Please pray that he will get through this and that he won't be afraid to share and go through this together as a family.   We want to make him feel as comfortable as we can, emotionally, spiritually, physically, and financially. 
Thank you for taking the time to read  this and thank you to those that are contributing.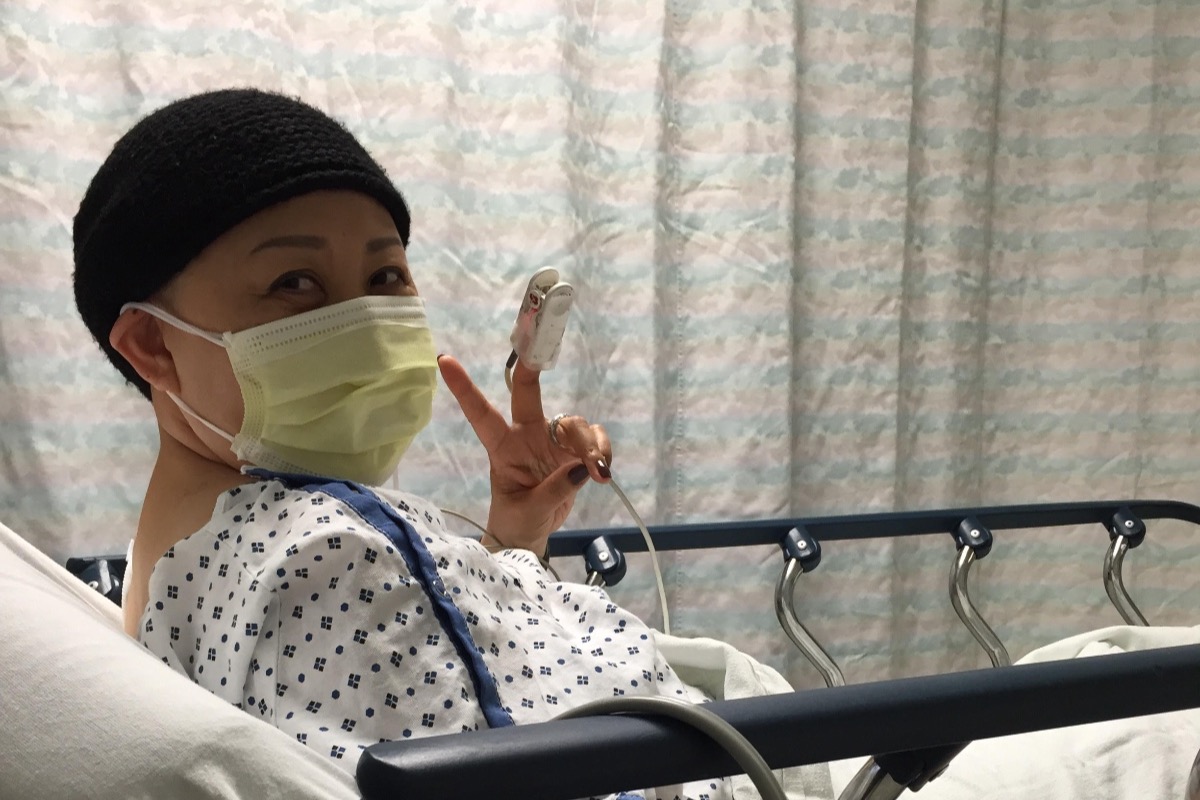 We can do it.  Her outfit for the mortuary.  Thank you for joining us in this journey.
Fundraising team (3)