Quadriplegic in need of new cushion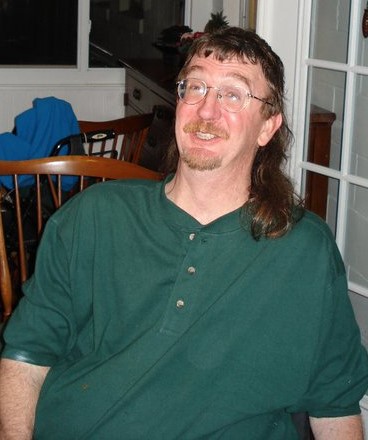 Hello My name is Naomi and I'm the wife of the person whom I'd love to get help for. 
On December 15th, 1984 my husband Bill Darby got hit by a uninsured drunk driver, Bill's lower back and neck were broke, leaving him a quadriplegic.  Bill was only 18 at the time. after recuperating from his accident, he graduated and went to college for secondary education and became a GED prep teacher, and then went back to college to study Drafting and Design, He has worked full time for the largest part of his quad years in the drafting/engineering profession and loving every moment.
     Being wheelchair confined he has encountered many skin breakdowns that resulted in about 13 flap surgeries to fix the sores throughout the years following his accident, one of these recent surgeries required removing muscle and fat from the gluteus area leaving him sitting lopsided, causing more curvature to his existing scoliosis.
For the last 2 years he has been trying to get a new cushion and wheelchair, to fit him and his special bottom.  We have been struggling during these years to get him a decent cushion so he can continue to work, he has been in the hospital about 6 times due to back and hip pain and skin breakdown, all from a poorly designed seating cushion.
Bill is a wonderful 6'9" and that makes it hard to get specialty items for him. Insurance only pays so much so we have to pick up the rest of the money for items. 
We are hoping to hire a gentleman from Miami, he works with the Miami project for paralysis. he charges $1500 for the construction of a specialty cushion, (not covered by insurance) that will enable Bill to sit straight and comfortably. The building process of the cushion locates any pressure areas by using a sophisticated pressure mapping device during construction of the cushion. He is in desperate need of this, as it would greatly help Bill to get back to work and get back into life. Bill is self-employed at this time but because of not being able to sit up and work and all the hospital stays we have exhausted our medical funds.
Bill is currently in the hospital now healing from 2 decubitus skin sores caused by his current cushion. He is due to be healed up hopefully and back home the(updated) first or second week of July, we are hoping to raise enough money to get a new cushion made upon arrival home to avoid any future breakdowns.  
Bill has never had to ask for help before for any medical needs, he was able to cover all of them for 30+ years up until now. He just needs a little help at this time, Please.
We would be most grateful for anything you can give; it is for a good cause. Bill is known throughout Bartow as the guy to go to for design plans. He has always been honest and hardworking and intends on staying that way. He has helped others in need, and has given discounts to people who were in need of designs like handicap ramps and help to design accessible homes for the disabled.
He has a few other needs such a $2500 co-payment for a new electric wheelchair, and in need of a reliable handicap van, his currant van is a 1999 Chevy, 250 thousand miles on it, not really safe to drive to Tampa for his dr. appointments, it needs serious help, and handicap transport gets very expensive.  
Bills Mother is helping what little she can with his needs, but she is 75 and is spending her retirement to help him out.
We are only asking mainly for the cushion at this time, to get him back to working condition and sore free, any dollar amount over the amount for the cushion will be put towards the new chair.
We would like to give great thanks and blessings to everyone who is able to help Bill, in his time of need.
Organizer and beneficiary
Naomi Darby
Organizer
Bartow, FL