Help Vixen Noir Create Her New Album, EVOLUTION
To those of you who have been with me since the beginning, those of you who found me within the last few years, and those of you who have yet to know me…
Still from my very 1st single and music video, Dangerous ft. Kaila Love, 2013.
I am Vixen Noir, born Veronica C. Combs. I am an uncompromising Black Queer singer, songwriter, and multidisciplinary performance artist. I am currently in Mexico on a creative work sabbatical to fulfill my next project, my sophomore album, EVOLUTION. Because an income source I was counting on to cover most of the costs fell through, I had the urgent need to start a GoFundMe fundraiser. The total amount I am looking to raise is $21K.
Cover art for my 1st EP (mini album) Dangerous released 2015.
This particular project carries a lot of significance for me as an Artist. For the first time in my career, I am in a position where I can give full focus and energy to my creative process. And with the guidance of an accomplished vocal producer in the recording studio and the creative direction of an imaginative team to craft a new evolved Vixen Noir persona, I get to share with y'all my most important and inspirational art yet. And, take my career to the next level.
Promo image for my single, Tightrope, released 2016.
I have set up this GoFundMe campaign in the hope that you, my beautiful SupaStars— current and future— will give me a hand. By making a donation you are supporting my history and my future as an Artist. After nearly 59 years on this planet, I am here to be an example of endless evolution, to be the SupaStar I was born to be. And, to encourage others to do the same.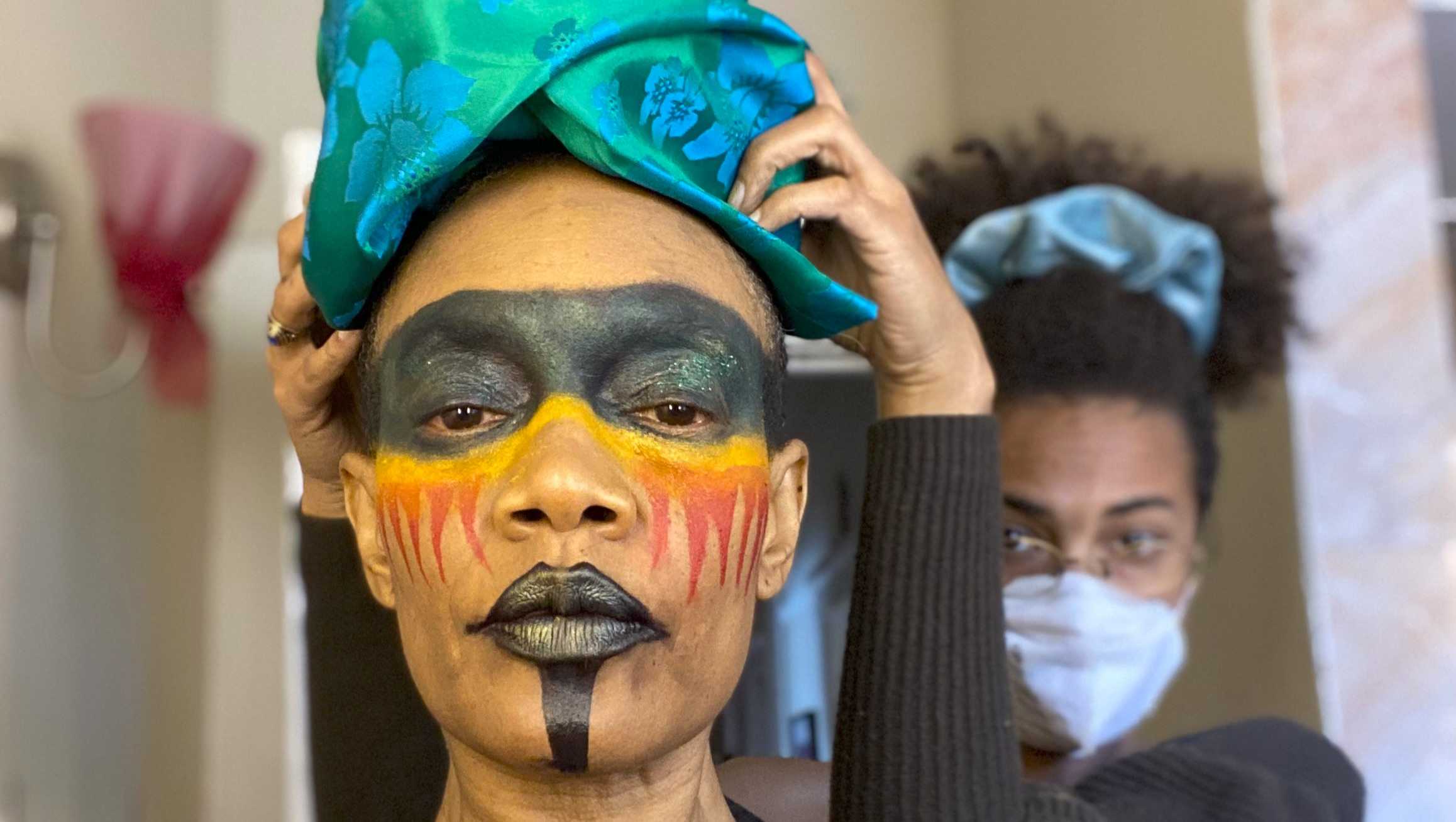 Creative Director, Silky, working out 1 of the looks for EVOLUTION, 2023.
I am beyond thankful for every one of you. Whether the goal is made or not, all of your donations are deeply appreciated! If you are not able to donate at this time, will you PLEASE SHARE my GoFundMe with your friends and community to HELP SPREAD THE WORD? It would be such a BIG HELP.
Thank you from my heart & soul…
Vixen aka Veronica
How I will use the funds:
Creative Work/Songwriting Sabbatical
Lodging, Food & Transportation
Production
Recording Studio
Vocal Producer
Mixing/Mastering
Distribution (CD Baby)
Promotion
Creative Director/Photographer
Cover Art
Music Videos (2)
Promo Design & Campaign
Legal/Administration
Copyright Registration
Administrative Assistant (100 hrs)
GoFundMe Transactions Fees
(GoFundMe collects 2.9% & $0.30 for each donation)

Fundraising team (4)
Veronica C. Combs
Organizer
Raised $3,824 from 51 donations
San Francisco, CA
Dalila Allenby
Team member
Kimberly Noelle Charles
Team member
This team raised $2,250 from 25 other donations.