Develop Vellum Wars the game


Vellum wars is a 2.5d multiplayer brawler with a cardboard cut out aesthetic. It is being developed by an Independent developer located in South Mississippi named Mathew Weymouth. Mathew and his team are looking for help in obtaining the required licenses for a steam release. The art and development will be provided out of pocket by the team at The WarRoom gaming. The team is making a point to not ask for profits yet. Anything donated to this campaign will immediately go to one of the companies who are requiring us to have a license. This includes Unity,Steam, and a few tool kits we used to obtain the level of aesthetic and mechanical awesomeness!
   Anything Donated past our original goal will go directly to increasing the scope and awesomeness of Vellum Wars. Including expanding our cast of brawlers, levels , expanded matchamaking, ranking system and more.
I've been told many times. I should run a kickstarter to gain increased funding. After much diliberation I decided against it. To many issues can arise. The chance at failure and the stakes become to high. Forceing me and the team to work outside our means. In the end it would only serve to do more harm then good. With that said lets get down to business. 

Vellum wars will feature fast paced multiplayer combat. (more videos soon)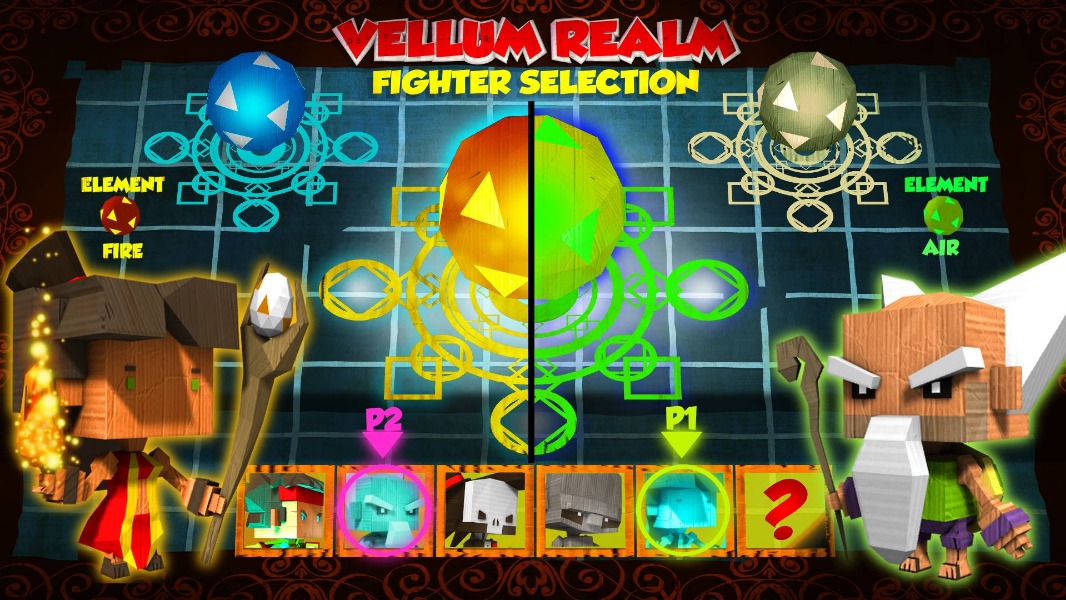 With a rich cast of powerfull characters. 

Boulder Moss Foot





Vex the Catalyst





Mr. Bones Fate's Gambler





Pyra the Queen of Dragons





Master Toshi Conquer of Tides




Each fighter will have a unique arena associated with them!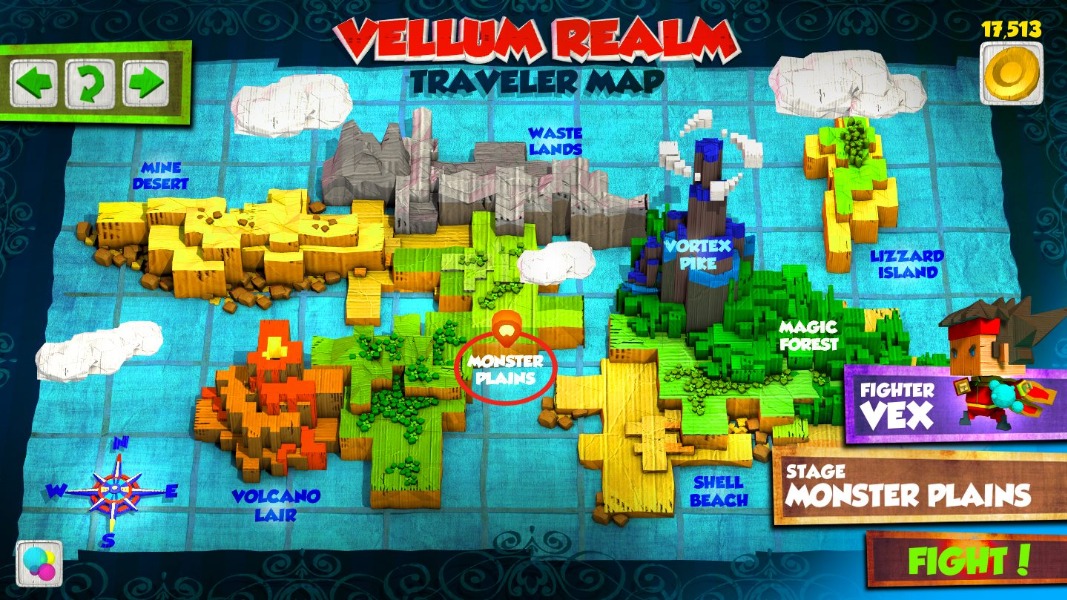 And MORE TO COME!


Vellum Wars is nearly ready for its first playble demo. We need just 1500$ . This will allow us to pay for licensing,  game engine fees , steam entry fees and other toolsets. Once the demo is complete the goal is a steam release. If  you enjoy multiplayer brawlers like Super Smash brothers or Power Stone and would like to see more games of this genre then please donate or share this project.

A $5 Donation will be rewarded with a non steam copy of the game.

A $15  and all future DLC content.

A $30 Donation will be rewarded with a non steam copy of the game , a steam copy if available, any future dlc, and the Vellum Wars original sound track.

A $50 Donation will be rewarded with a non steam copy of the game , a steam copy if available, any future dlc, the Vellum Wars original sound track, and a personal thank you print signed by the team at The War Room.





Development Team

Mathew Weymouth
Designer/Developer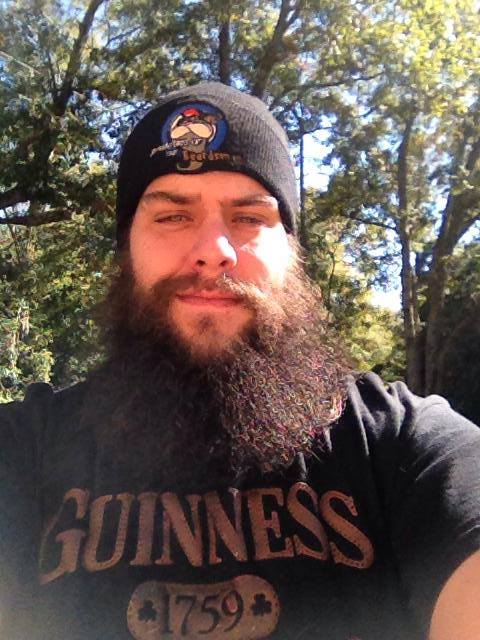 He has several years of experience under his belt in designing, development and maintaining video games.
Some of his recent works include Adventures Of The Beardsman , Mecca Gaming Altis Life and Tenacity Online. His gaming influences include 90's retro gaming as well as Just about every MMO luanched since 1999.
He aspires to "return games lost spirit" and "hopes to create games anyone can enjoy" .

Oskar Alvarado

Artist / Character and Level Design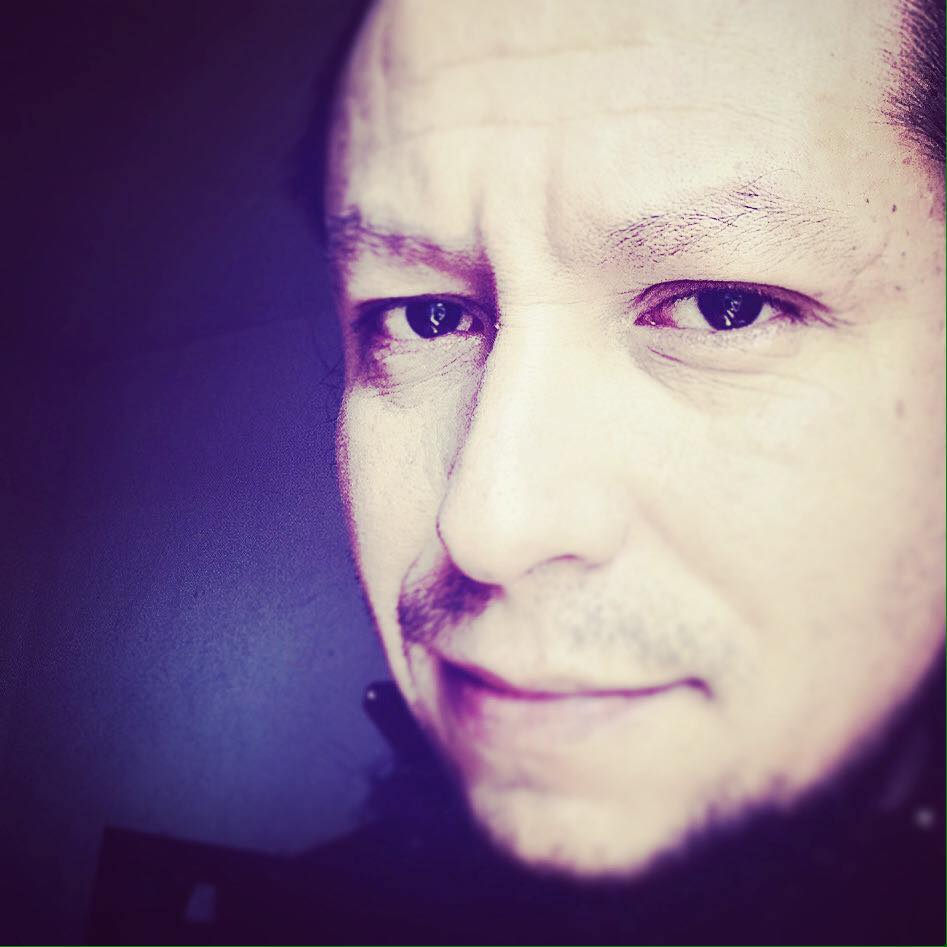 Oskar has worked on many projects Feel free to check out his facebook to get a feel for his work.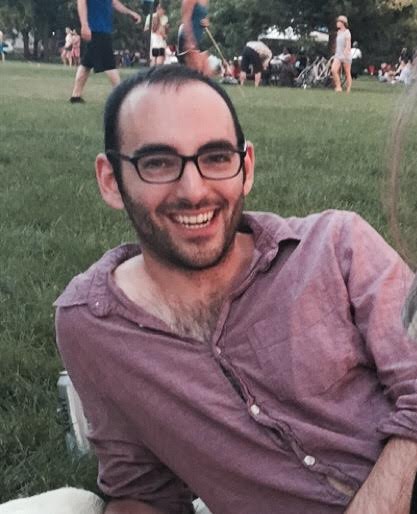 Wes Devore is a composer and sound designer for video games and movies. Before devoting himself to this career, he was in school working to become a professor of composition. However, he knew that he loved video games and films way too much to not make that his full-time career. Now he is able to score and do sound design for games and films full-time.

Devore worked incredibly hard learning to write all styles of music: action/ adventure orchestral, epic orchestral, electronica, folkish, 8-bit, world, jazz and more. That being said, he enjoys working on all genres of games and films: horror/ suspense, epic fantasy, platformers, action/ adventure, puzzle games etc. Devore is also a sound designer, creating everything from footsteps and sword-clashes to ambiences. He manages full audio projects from beginning to end, taking responsibility for the creation, production and implementation of all audio assets.

Devore thinks that music and audio in games and films can shape and elevate the emotional sphere of the plot. One of the reasons Devore loves scoring is that he can reveal a new dimension of the story.

Devore loves hearing about new ideas for projects so don't hesitate to contact him if you want some music/ sound design!
Wes' Sound Cloud

Weekly updates, donator events  and mailing list to come in the near feature!!.
Organizer