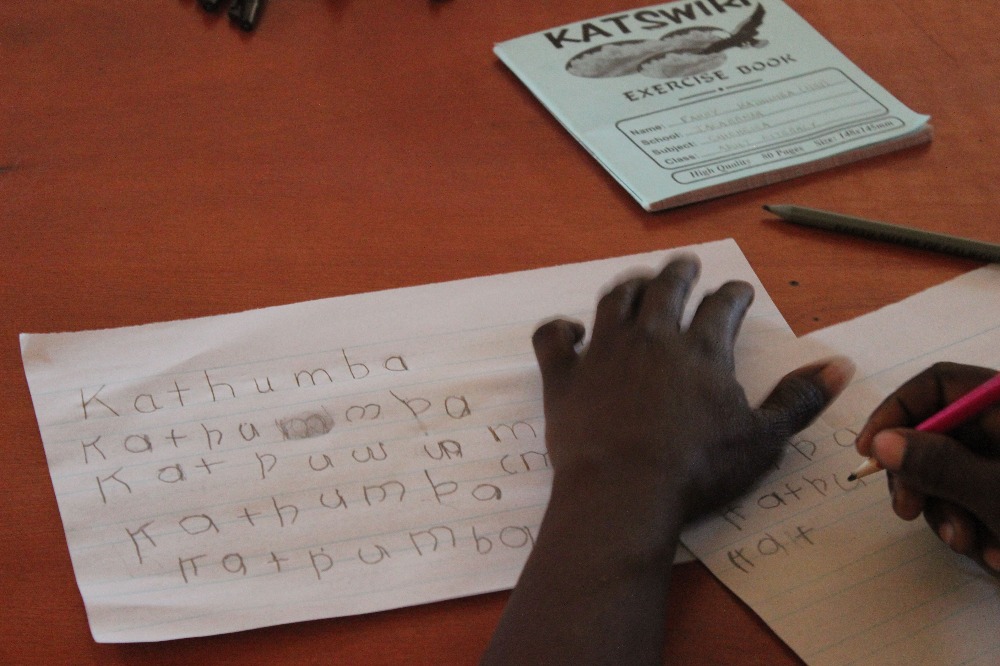 I have witnessed and personally experienced the healing power of the AWA (Amherst Writers and Artists) writing method. It can provide the gift of voice to those who either have never known they have one or to those who have lost or had theirs taken away. I believe that as an adjunct to VoiceFlame's next trip to Malawi, Africa, I would be in a position to offer my skills as an AWA group facilitator and teacher. My experience in the field of Domestic Violence provides me a unique perspective on some of the issues VoiceFlame is addressing.
"Men here take advantage of women's illiteracy to abuse them emotionally, physically, and in so many other ways. If more women had a chance to go to school, I believe they would be empowered and able to defend themselves." Gloria Kampondeni
Men and boys are included in their programs in an effort to bring about changes in attitudes and behaviors that lead to gender inequality. Having dealt with those issues here with people of diverse cultures, as a man, I can further that work of empowerment by modeling a relationship based on the premise that women and men have equal value. I can deliver the message that the woman's voice is important and that she is never at fault for the abuse heaped on her.
When I heard of the marvelous things VoiceFlame is doing and of the many lives that it changes with the AWA method, I knew right away that I had to be a part of it. Then I saw that the volunteers were women and stepped back somewhat wistfully. Then I met Mary Tuchsherer and after our feet touched ground we decided that there was nothing for it but to find a way for me to become a part of VoiceFlame's team. This next group of volunteers will still consist entirely of women. My role will be to act as adjunct and to further VoiceFlame's other work in creating a sustainable network of women writers discovering their unique voices in new areas.
"The gift of voice. The gift of being heard. The gift of communion. All these gifts and more I received along our journey in Malawi." --Cynthia Hsu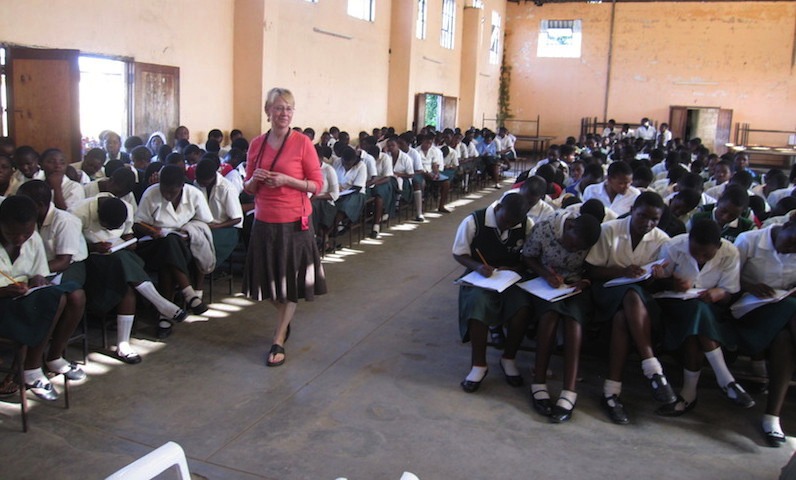 VoiceFlame published an anthology of Malawian women's writing.  They plan to publish the first book of children's stories authored by students of the Jacaranda School for Orphans.  As a result of these efforts, Malawian women, who once thought themselves worthless, learn to collaborate to become entrepreneurs, teachers, and business owners.  
 For more information about the book, please see: voiceflame.org.




You can help me volunteer in Malawi, Africa to make a difference in someone's life.  In exchange for your contribution, you will receive exclusive live updates, thoughts and reflections before, during and after the trip.  Thanks so much for your support!


Photo of Rewards to come!


Wish List:

Organizer