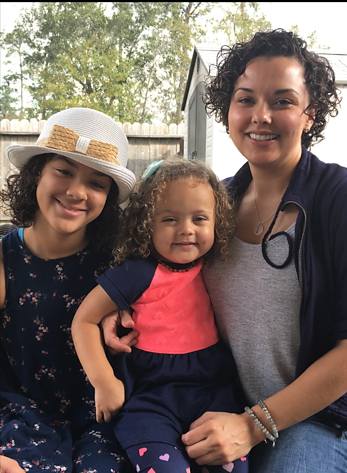 In May, Tessa Gardin, a young, single mom of two beautiful, vibrant children, ages 12 and 3, received the devastating news that her doctor suspected  cervical cancer.
A biopsy at the end of May and a Loop Electrosurgical Excision Procedure (LEEP) procedure in early June
confirmed that she has
cervical adenocarcinoma
. 
Her doctor is recommending an
immedate hysterectomy
to prevent the cancer from spreading and to determine what additional treatments she will need  ---
but her health insurance provider DOES NOT AGREE.
Due to policy limits,  her insurer will only
consider covering the surgery
if she
delays it for 6 months
 and they decide that her cancer is not a pre-existing condition.   If they decide it was pre-existing,
the surgery will NOT be covered
.
Even if the surgery was covered, her
insurance does not provide prescription drug coverage,
which will likely be very costly during the surgery and recovery.
The
last thing
anyone who is fighting cancer needs to be worried about is money.   Don't let the financial burdens of this surgery and further treatments keep Tessa from focusing on fighting her cancer and taking care of her beautiful children.  
She needs our help.
The current cost estimate for the
surgery alone is $18,000
(not including prescription medications, pathology or any follow up treatments that may be needed.)
Added to this cost, Tessa will be
out of work for at least 6 weeks
following the surgery.
Tessa is a
International Board Certified Lactation Consultant (IBCLC)
, working in private practice in her business
Bayou City Breastfeeding
and 1099 contract employee in a physician's office.   As a small business owner and contract employee, she
does not have any disability insurance or other means to replace her income
for the time she will be out for the surgery and recovery.
Tessa spends
every day
helping new mothers who are struggling with breastfeeding.  
Now she needs our help -- and her beautiful 12 year old and 3 year old daughters need our help.  


Tessa needs to have her surgery
as soon as possible,
but still needs to provide for her young daughters.
We can help her in three ways:
1.  Please consider donating any amount you can -- even the smallest amounts can add up to a lot. 
2.  Please share this campaign with your friends and family, far and wide, by email and social media.
3.  Please visit Tessa's 
CaringBridge site
 to read the latest updates and give her words of encouragement
.


Thank you for your support!
Organizer and beneficiary
Suzanne Harris Juel Ibclc