TEAM CLINT - Help Me Live w/Mesothelioma
September 2014 Update (see recent post) and photos:


Above:  Back in the hospital to deal with abdominal fluid


Above:  Hospitals...no fun.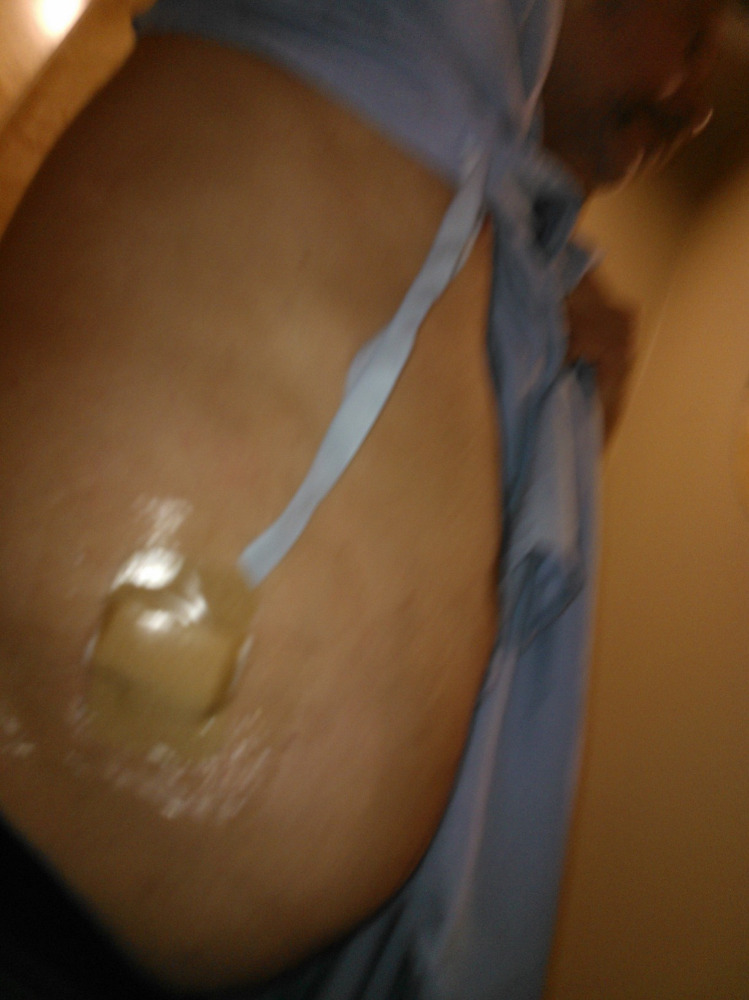 Above:  Finally getting the abdominal fluid drained.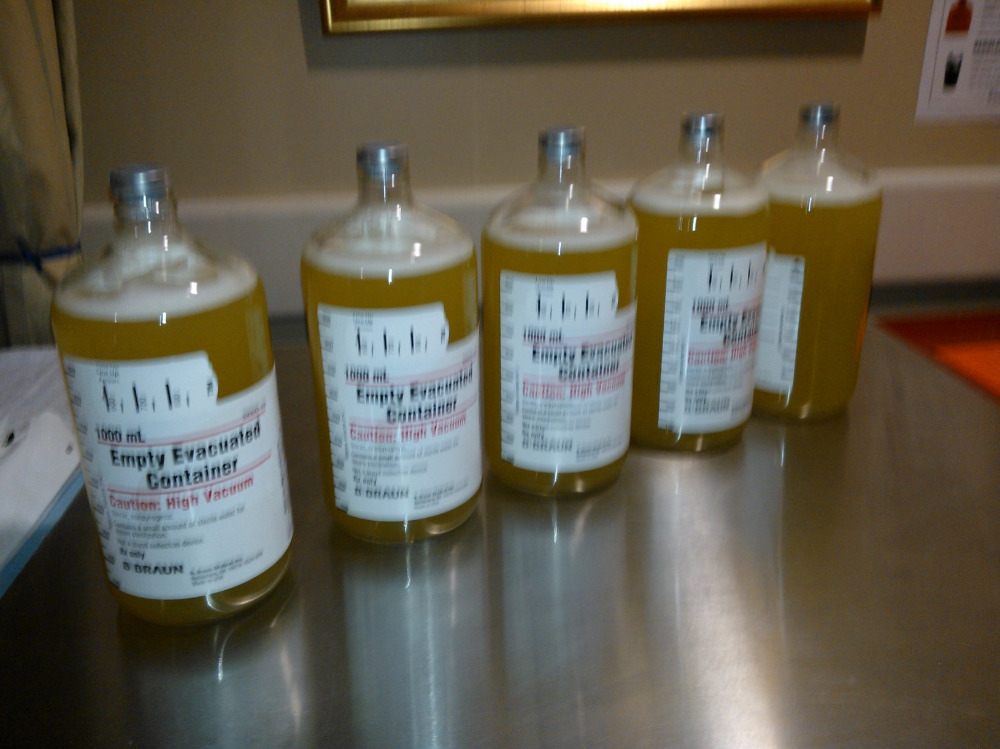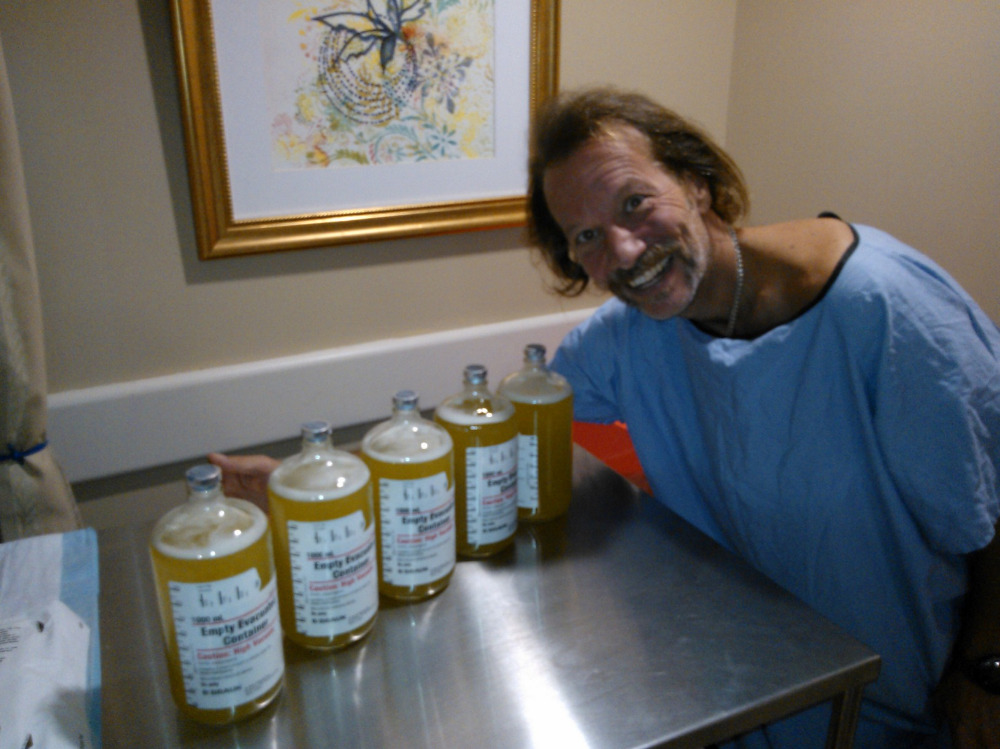 5 Liters drained!!!!  And more to come out!  No wonder I feel like SH_T!  Note my smile...:)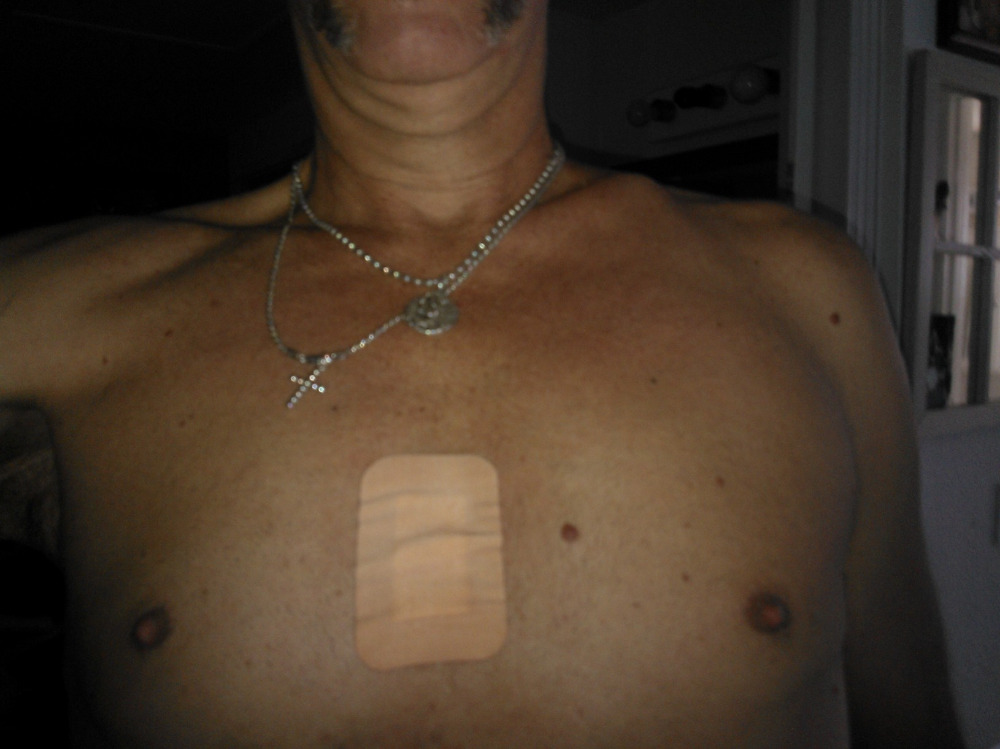 Above:  Following Lung biopsy.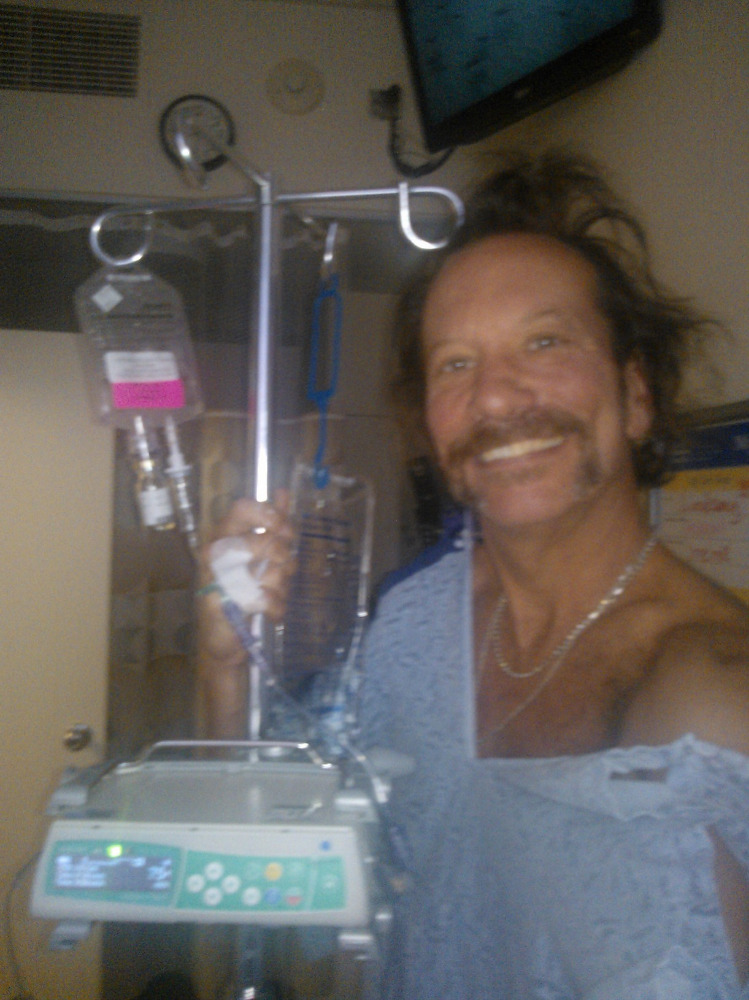 Above:  Still stayin' positive...with your help!
____________________________________________________

Summer/Spring 2014:

"I'M OUT IN A FIELD...UP A TREE...OR IN THE DIRT."

Dear Friends,

As you may know, in spring of 2008, I was diagnosed with Peritoneal Mesothelioma. For those who may not know, Mesothelioma or "Meso" is caused by exposure to Asbestos, the poisonous mineral that is found in most older buildings. Asbestos is also found in pipes (used for landscaping and water supply), drywall, brakes and clutches in automobiles, and a popular soil amendment called Vermiculite, just to name a few. Mesothelioma generally takes years to incubate and is most often discovered in elderly men. I am considered one of Meso's youngest victims, since I was diagnosed when I was only 44. Most victims with Mesothelioma cancer experience poisoning in their lungs and heart. It can also spread to the testicles. My Meso diagnosis was in my abdomen, my umbilicus (my belly button), and my peritoneum, hence my diagnosis of "Peritoneal" Mesothelioma.

Peritoneal Mesothelioma is uncommon and, like Meso found in the lungs and heart, is generally fatal. I am considered one of the few long-term survivors of any type of Mesothelioma. When I was first diagnosed, I was told I may only have 3-6 months to live. It has been just over six years. (TAKE THAT F'IN MESOTHELIOMA!) Okay, back to my story...

During the past six years, I have had two years of chemo, four surgeries, and recently, two biopsies (not to mention the many tests, scans, pre-op, consultations, etc., that every cancer patient has to endure.) Each of the two years of chemo treatment consisted of eight hours per day of an intravenous drip five days a week, every other week. As soon as it was approved, I was able to receive the chemo via a "boda-bag" type device that was battery-operated and portable so I could leave "the office," as I called it, and try to live my life. The last major surgery required was due to the malfunction and tear of the "mesh" that replaced my omentum during a previous surgery. The omentum is part of the peritoneum which connects the stomach with your other abdominal organs, basically holding your intestines together, and inside, your abdomen. Mesh is supposed to stay connected for a lifetime. For me, it did not. Instead, it split open inside my abdomen, causing great pain. During the surgery to replace/repair the mesh, the doctors removed more Mesothelioma cancer spots that they could see, but did not delve deeply into my bowels or groin area during that particular procedure.

As many of you know, I have tried to remain positive and hopeful, refusing to give up and refusing to die. I have attempted to continue working and to keep my landscaping/construction business afloat, while at the same time, deal with my continual health issues, the many side effects from chemo such as neuropathy (permanent numbness of my feet due to tissue/nerve damage), and a severe drop in my income as I have not been able to do the physical work like I used to before my diagnosis six years ago. Additionally, my medical bills have compounded at an astronomical rate, and I have faced a myriad of bureaucratic and legal challenges that have severely cost me in terms of my financial, emotional and spiritual well-being. Although we all regularly see those ads sponsored by law firms seeking to "help" Meso victims with settlements, I can assure you that receiving fair compensation is not guaranteed, and, in most cases like mine, Meso victims get very little or nothing relative to their true pain and suffering. Personally, I believe that my so-called "advocates" and lawyers never expected me to live this long. Recent legal ads are now promoting settlements for mesh failures. It turns out they are only referring to vaginal mesh at this time, not abdominal mesh. More bureaucratic BS and deception.

Last month (May 2014), I had two new biopsies done on a lump inside a fatty tumor that appeared during the past year on my inner thigh. The tests have shown a disturbing RBC/WBC (red & white blood cell) counts, and I am now preparing myself for another surgery to have the lump removed. I am not sure what will follow after that.

As I face the next chapter in my battle - one which I will win - I am realistically reviewing every aspect of my life, including my current financial situation and ongoing challenges, my prognosis, and my ability to take care of myself and my beautiful dog, Angel, in the weeks, months, and years to come. (Angel, by the way, was sent to me by God and Hanz to help me heal.  Hanz was my beautiful black lab who many of you will remember, and who was hit by a car and killed years ago. I feel in my heart that Hanz sent Angel my way when I needed her most.  Hence her name..."Angel." :))

You will see that some of these photos from my numerous procedures are rather graphic - my apologies - and some of you have seen them before. However, I hope you will also notice the beautiful images of trees, flowers, of me smiling, of when I was a young man...free and hanging with the boys, and of Angel. These photos represent hope and courage to me. *My* hope, and my refusal to give up, or give in.

My closest friends encouraged me to reach out to you in this manner, at this time, to ask for your support. Although I have been very hesitant to go this route, I realized that by simply sharing my story and recent news, you may be able to send me your positive thoughts, your love, your prayers and your healing energy through the Universe. These would be the greatest gifts of all to me. And, if you feel it in your heart to help me tackle the many financial burdens that come with being a cancer patient in any way, I would be most grateful. Please know that a "Benevolent Fund" account has been established to accept donations for this purpose and any tax-deductible gifts you make using this site will be automatically deposited in that fund FBO (For the Benefit Of) Clinton Ruben and used for my medical/living expenses - for my survival - so that I can continue to focus on healing and fighting off this wicked cancer called Meso. 

Finally, it is truly your love and friendship, and the continued support that I have received over the last six years from so many of you, that I seek and need the most as this next phase begins.

My sincerest thanks for your love and consideration. Wishing you much peace and serenity...always.

With Much Love,

Clinton

Below:  My dog, Angel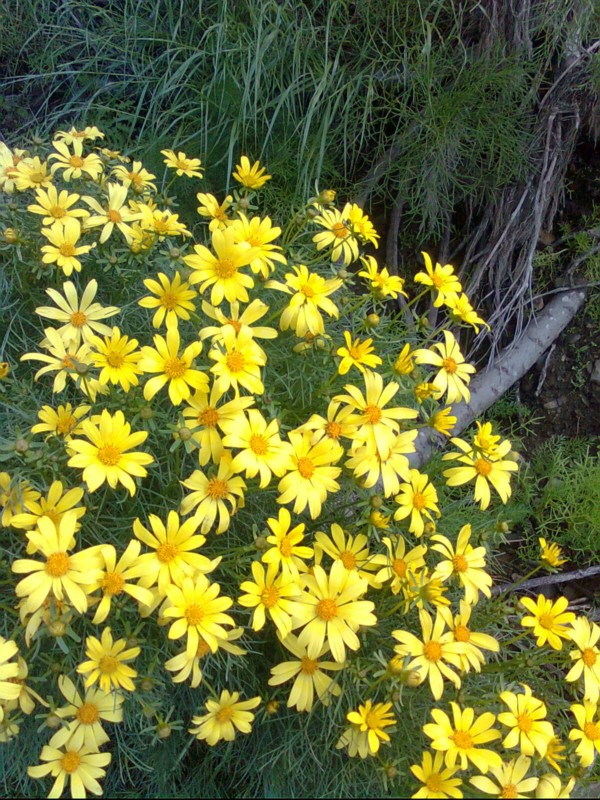 Me and the Boys (above). Me at bottom, far right, 19 -21 yrs old, I think.

My passion...the trees.

(Below) Healing from one of the surgeries...thumbs up! I am making it!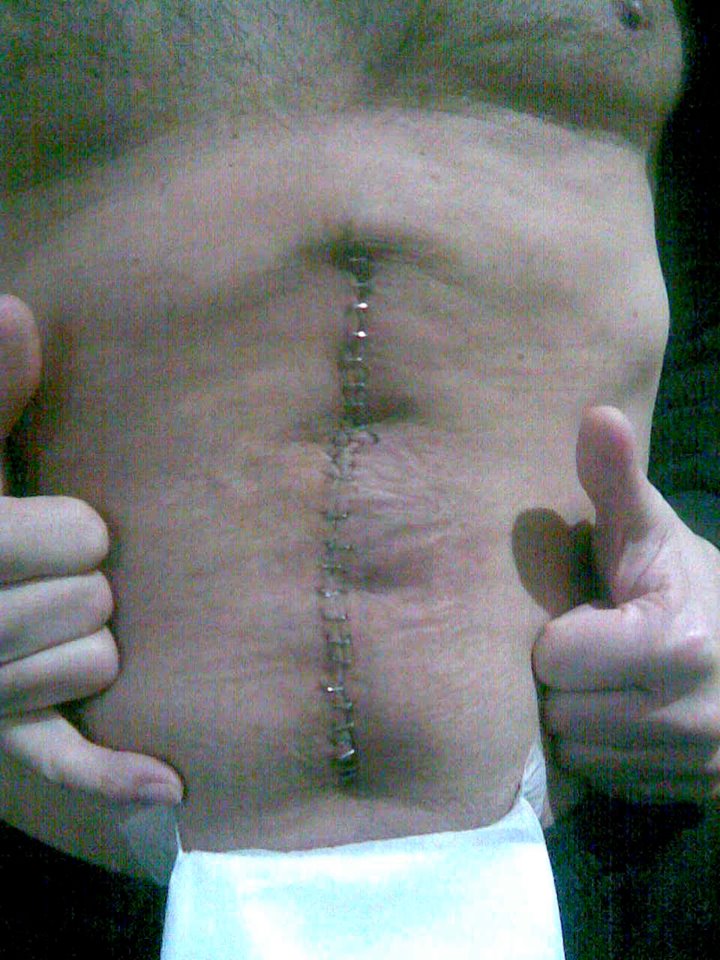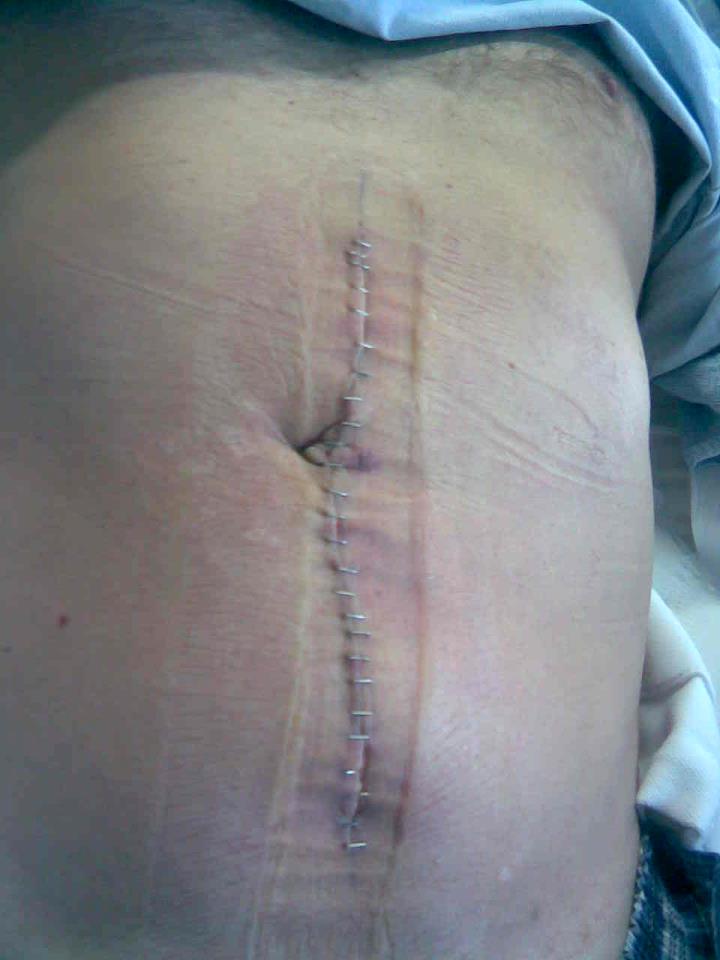 Chemo at "the Office"...no fun.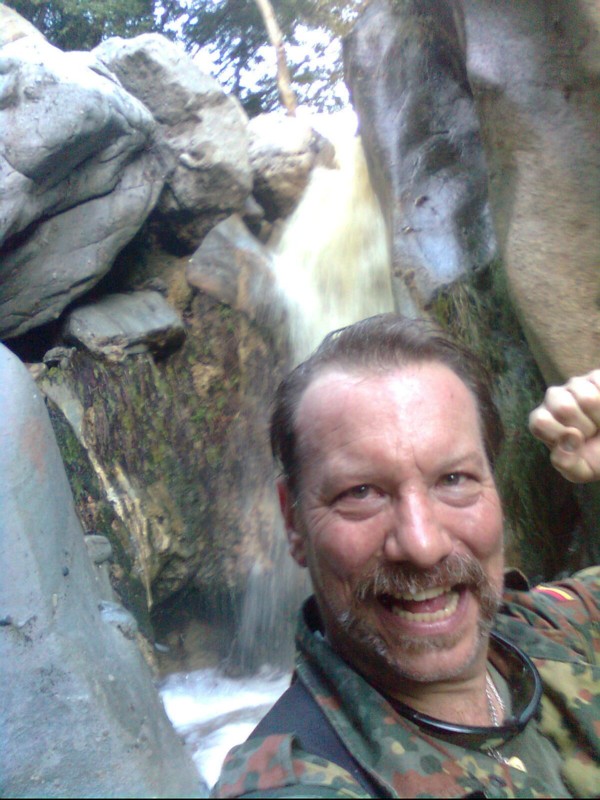 Palisades Highlands...after two years and two surgeries...still loving Mother Nature!

First surgery at USC Norris Cancer Hospital. Mophine and 6 tubes!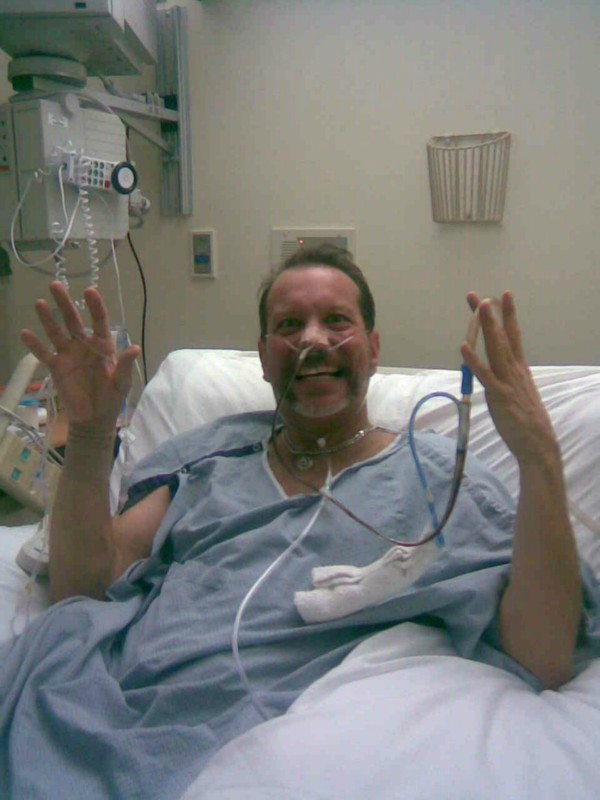 Second surgery healing...bye bye belly button.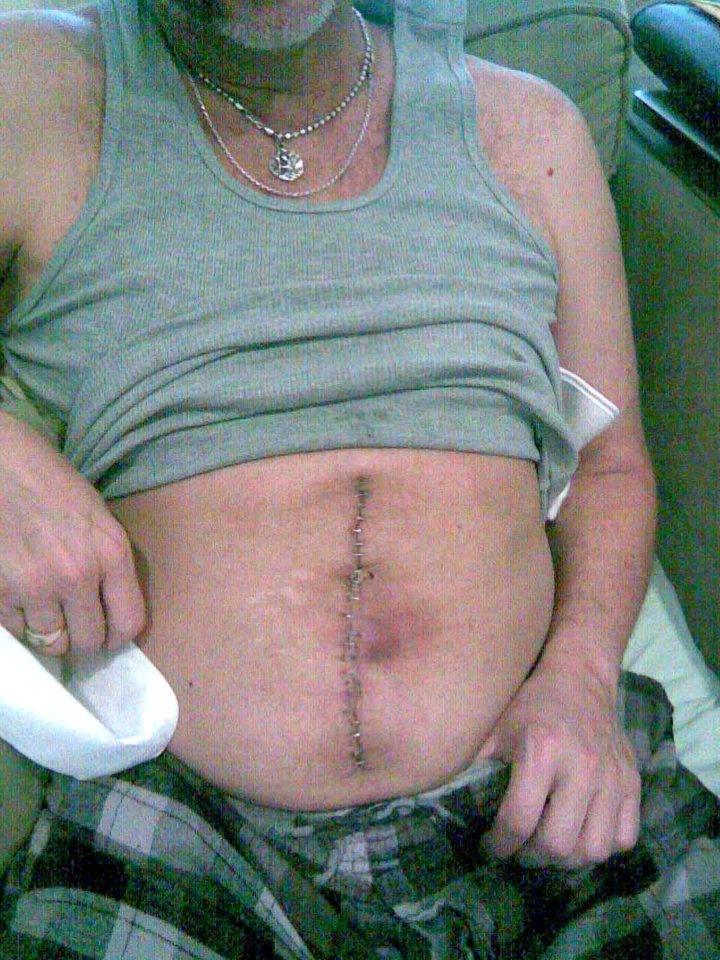 Below: Me on the bike as a kid. Oh, for these days again...
X-Games?  WE started it all!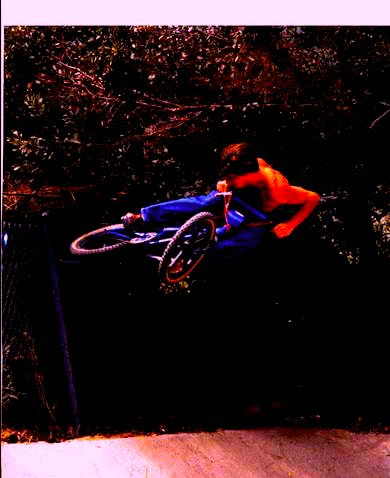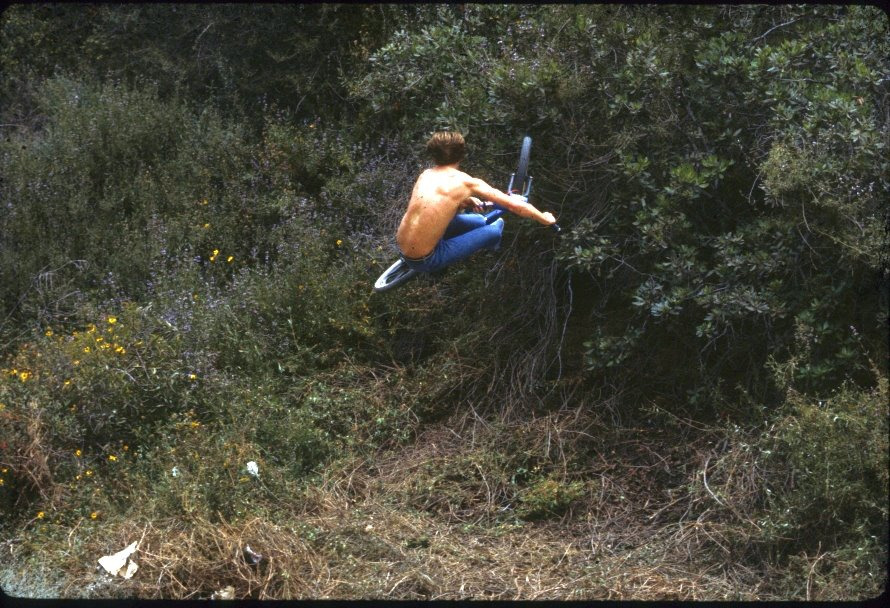 Below:  Me in the late 90s/early 2000s, long before the Meso diagnosis..but it was there.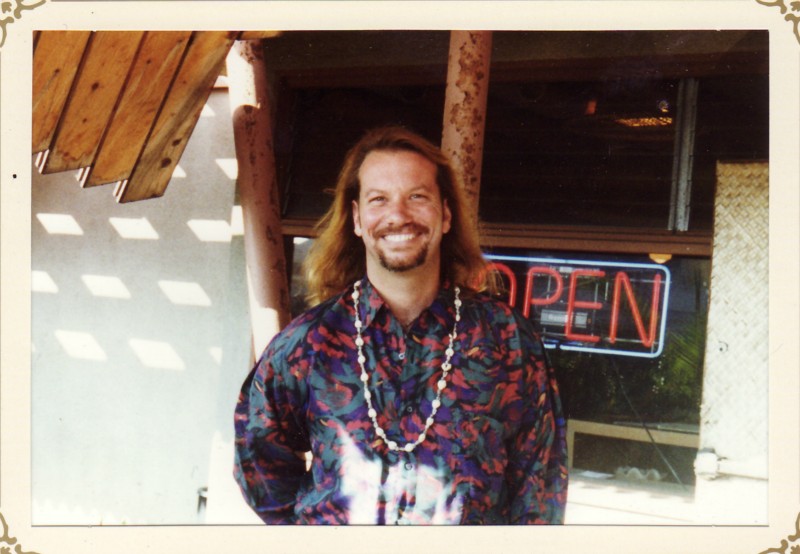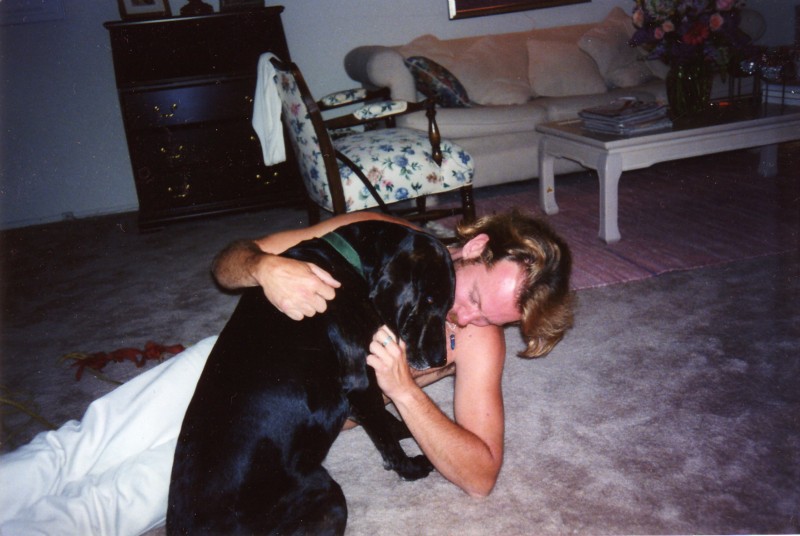 Above:  Me and Hanz, my black lab

Below:  Hanz's grave the day I buried him.  A very sad day. :(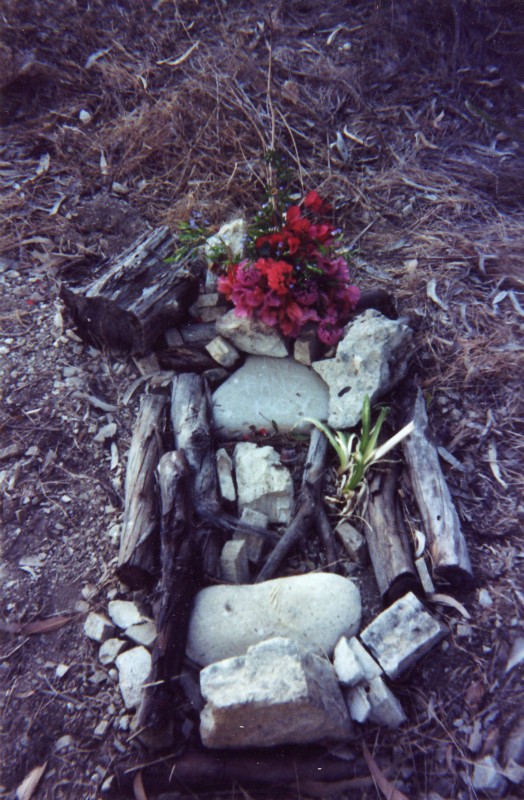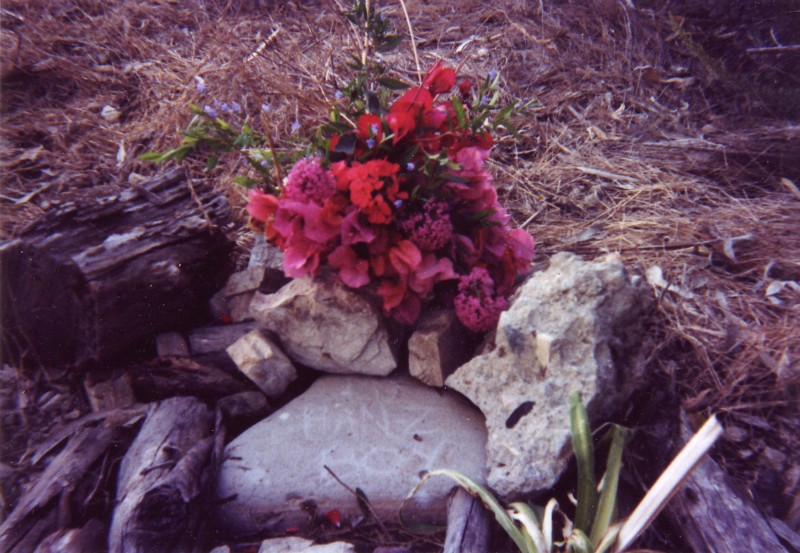 Above:  Look closely at the rock (center) to see "Han-Z Boy" -- what I often called him -- scratched on the stone.



Above:  Angel arrives to heal us both!  (She was lost and walked up my driveway on a cold, rainy night. I tried to find her home/owner, but no luck.) We saved eachother! Thank you Han-Z Boy!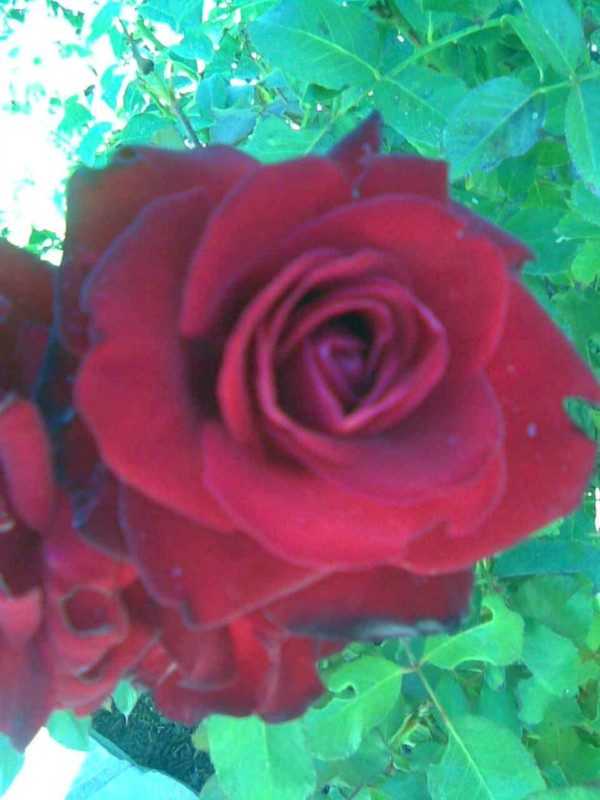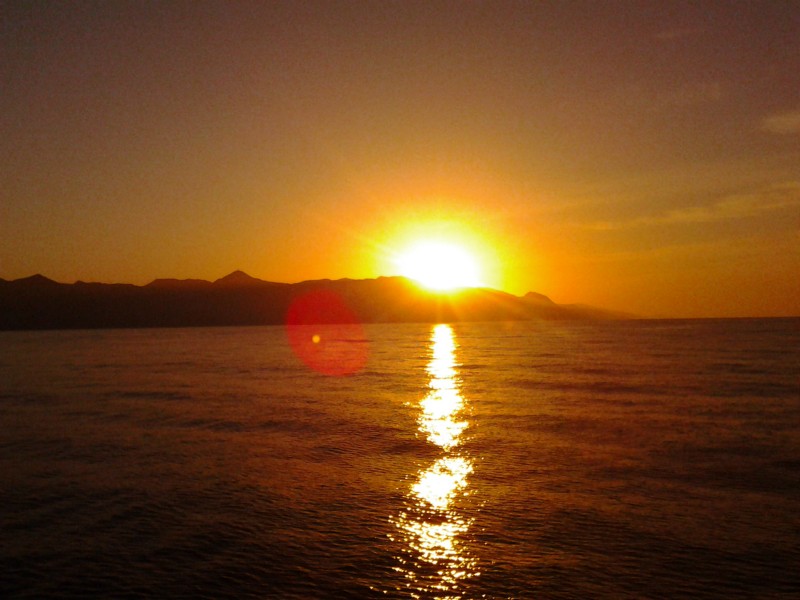 THANK YOU, GOD!  THANK YOU, FRIENDS!



Organizer