Save Aaron Ballard's Life
"I WANT TO LIVE! I promise you that I will not try to take my life again. I want to live for my 3 children, my wife, you and dad, my brother... but most of all myself! I know with the help of God I can walk a new road. I'm now looking at the world with new eyes. I never want to put all of you through this again. My family does not deserve this…. I'm so sorry I am like this. I hate it! I have always wanted to feel comfortable in my own skin. I want to love myself. Something that I have felt very few times in my life. I want to live…"
These are the words that my son said to me a few weeks ago that have moved our family to this collective moment of need. However, this wasn't the case a week before.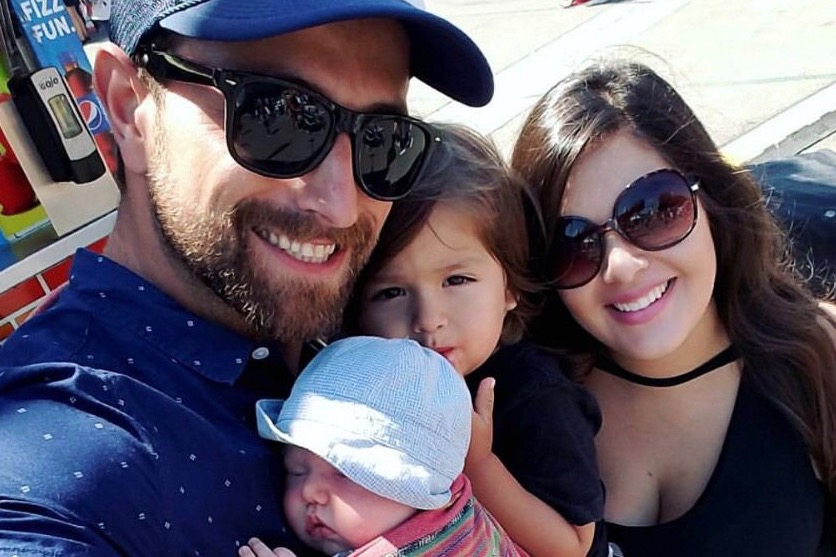 A deep depression overcame Aaron and in a moment of desperation he became suicidal. His wife, Sydney, found him at the moment of the attempt. Sydney said she saw Aaron before he walked out the door to go to work. She saw something in his eyes that unsettled her to the core as he looked upon his three children as if to say goodbye forever. Her intuition urged her that something was not right and moved her heart to go check on him and gently coerced him from the car. Sydney pulled him from the darkness, moments before it was a too late. She called us shortly after she calmed him down and stabilized him as best as she could. He voluntarily was hospitalized later that day. He admitted he wanted help!
Aaron has suffered with clinical depression and an anxiety disorder for most of his life. This led to self medicating with alcohol, drugs and self destructive behaviors. He has worked on his sobriety along with the clinical depression in numerous ways. He has suffered tremendous trauma in early childhood, a time when his older brother was critically ill with a rare blood disease. Aaron felt a heavy guilt that he should have been the one to be sick, not his brother. When he wasn't in the hospital sitting with his brother, Aaron was at school where he was severely bullied during this time. There were several other very personal traumas that followed.  
 Aaron has been relentless in his pursuit of healing. He has had; psychiatric treatment with various medications, therapy, EMDR (treatment for trauma), group therapy, psychiatric hospitalization, AA meetings, rehabilitation treatment, meditation, tremendous family support and a lot of prayer. He has come far and his heart and love of his family is strong. But his illness runs deep.
It breaks my heart that we live in a society that  does not like to talk about mental illness.  As we look at the tragedies of Robin Williams, Kate Spade and Anthony Bourdain we say to ourselves how terrible. Or we ask how this could happen to a person who seemingly has everything.
My son, describes his darkest moment as one of utter desperation, a split second in which he uncontrollably lost all sense of reality. You are not thinking of the pain that you will cause your loved ones, he said. Instead, you are thinking of how your death will relieve your loved ones from the pain that your own life has caused them. 
 Clinical depression has plagued our nation and contributes to the death of more than 44,965 souls each year! Yet the stigma surrounding depression and mental illness prompts us, as a society,  to hide the pain. It took a lot for Aaron and our family to tell our story because of this stigma. We are not ashamed; mental illness is real and it's a part of our family story.
Unless there is profound healing in the foundation of a person's soul the underlying pain emerges again and again.
Our family needs  $60,000.00 for an intensive inpatient trauma center that can treat Aaron's root issues so that he can heal from the inside out.
It is Aaron's plan, along with his therapist and trauma counselor, to receive treatment for two months. One month at this specific trauma facility is equal to 2 years of trauma therapy. 
During Aaron's time in treatment he will participate in varying programs that address the pain, compulsive behavior cycles and disconnection that surrounds the trauma experience. It will specifically treat the underlying core issues that cause dysfunction and unhealthy habits to occur. It is the top priority of every team member there to empower Aaron and provide him with the tools he needs to connect with the core of who he is so that he can go out into the world and connect with other people and lead to a successful recovery.
They offer unique programming that is rooted in healing even the deepest of emotional wounds. These treatment modalities include: Experiential Therapy , Psychodrama, Dialectical Behavior Therapy (DBT) , Cognitive behavioral therapy (CBT), Family Systems, Eye Movement Desensitization and Reprocessing (EMDR) Therapy, Adventure Therapy, and Brain Spotting. 
As a mother, I am reaching out to you without shame, asking you to help me help my son! Our family can't lose him. His children need their incredible father.   
We can all help Aaron move toward healing! He desperately wants help and is more than willing to put in the hard work ahead. This trauma treatment is the key and last hope, to his deliverance from this prison of depression.  We need to get him into this treatment center within the next few weeks! With God's hand & your heart I know he can have a second chance of life without his current state of pain.
"I want to live"!  he proclaimed. 
Organizer
Teri Ballard
Organizer
Brea, CA