Saul's journey (medical expense fund)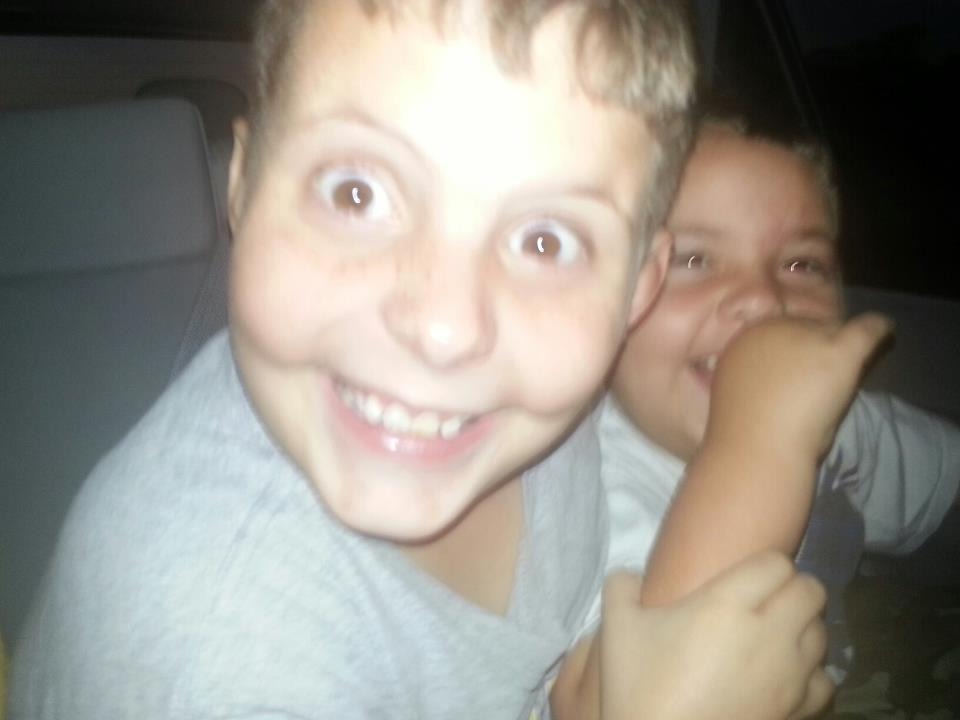 Saul is now 11 years old.  He has been a fighter since day 1. It took 9 years for us to just get a glimpse of what his battle is.Within the last 2 years, Saul has been diagnosed with a myriad of medical problems including Chiari I, Neuropathy, Sprengels Deformity, cranial nerve damage, scoliosis, ADHD, Learning Disabilities, Peresis of the tongue, constriction of peripheral vision... and the list goes on.
 It took 9 years and countless doctors before we were able to pinpoint what was wrong. All doctors knew for 9 years is that he had some type of nerve damage which caused late development in hitting many milestones. When he was 3, an MRI revealed that he had a type I Chiari.  Doctors kept saying that there was nothing they could do.  
Then, in October 2011 a new neurosurgeon decided to take his case.  During the initial evaluation, the doctor said that there was definitely something wrong.  And so we began this journey in November 2011.  Sleep studies, EEG's, MRI's, Swallow Study, Stomach Biopsy, SSEP's, multiple blood tests, and so on.  At one point doctors suspected that he has NF1. We began seeing a Neuro-oncologist at MD Anderson in January of 2012. Genetic testing revealed that he did not have NF1.  Finally, in April of 2012, doctors all agreed that the Chiari was the culprit.  At this point, Saul lost all of his reflexes and began having trouble walking.  So, on May 9th, 2012, Saul underwent Chiari decompression surgery to try to stop the progression of nerve damage.  We were given a 50 percent chance that this would fix all of the problems he has had. Every parent hopes beyond all hope that when faced with this type of situation, that their child will always be on the upside of the prognosis that their child is given.
For about a year now, Saul has been on the down side of that 50%. He takes 2 steps forward, and some days it seems like he takes a hundred back. Within the last 3 months, we have been told that the nerve damage he has endured is worse than what doctors have suspected.  As he enters adolescence, the problems keep mounting and we find that there is always another set back around the corner. Sure, he can walk, talk, breathe and on some days seem like an absolute normal child.  But, no one knows the battle he fights on his worst days.  He undergoes countless doctor visits and test and takes it like a trooper.  I think that he just accepts this as his normal.
 As we continue to fight to figure out the nature of the beast that he battles, we find ourselves needing help to keep up with travel, doctor visits, hospital stays, and extensive testing that he must undergo in order to figure this out.  We received word today that he will need a very extensive MRI of the brain and spine on July 8th in New Orleans because things are not adding up.  He is beginning to lose his vision and doctors are baffled.  And so we have come to the conclusion that we can no longer fight alone.  Please consider joining us on this journey to helping my sweet boy fight this monster.... whatever it is. 

Saul's dream has always been to be in the army.  I pray that one day he will somehow be able to realize that dream.  But right now, I just want him to be ok and to have a fulfilling life free of doctor visits, pin pricks, IV's, tests, and hospital visits.  I hope that one day we will know with full knowledge what this disease is and how to completely eradicate it.

Saul has 3 brothers: Caleb, Kohl, and Ashton.  He also has amazing grandparents that have stepped in to care for his brothers when Ed and I are not able to.  We have been very blessed to have a truly great team of doctors who are wanting to get to the bottom of this.
Organizer