Sarah Knestrick - Believe Fund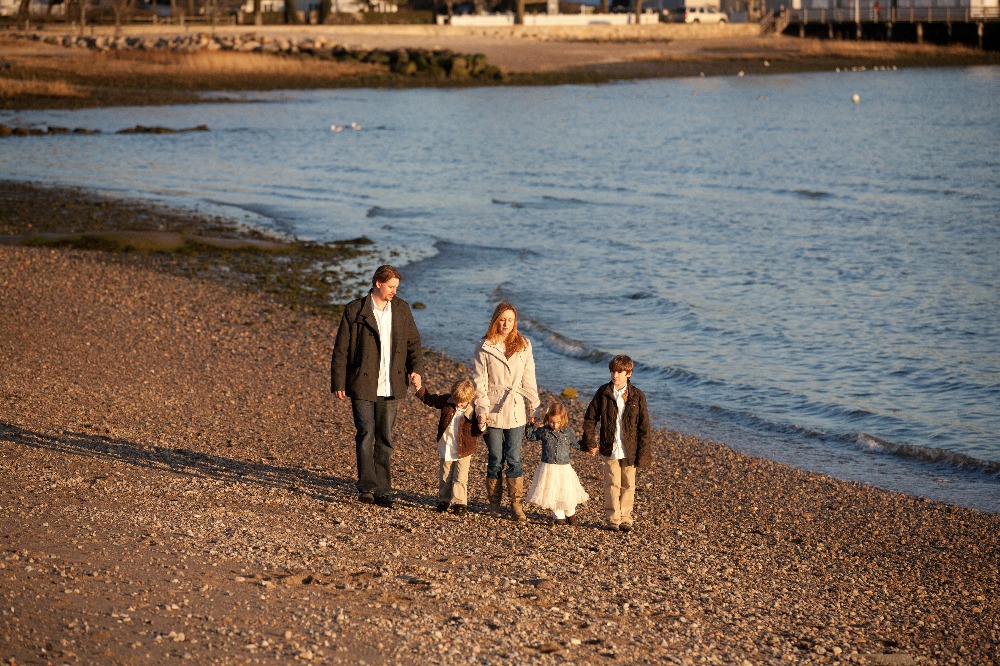 During a three year battle with aggressive cancer, Sarah Knestrick never gave up and never lost hope.  While fighting this terrible disease she remained a positive force and a constant source of strength for her family and loved ones. 
In her honor, we are striving to raise $5k to create the Sarah Knestrick - Believe Fund. These funds will allow us to create the tax deductable charity, so that in her name, charities and those in need can be helped for generations to come. All funds collected here will go into the new charity. From that standpoint this should be tax deductible too but I'm no accountant..
David Knestrick's message at the Memorial Service:
Family and Friends thank you for coming. I was trying to think of a way to get up here to speak and not lose it: So I started thinking about honey badgers. Many of you know I have a fascination with honey badgers, well ok, it's more of an infatuation. Honey Badgers have a couple traits I'd like to talk about. When under attack, they have this ability to move their bodies around by stretching their skin and are able to bite the mouth of the animal attacking them. The other trait they possess is that they just "go". It doesn't matter what the obstacle or opponent, they just don't care. All they know is to keep moving forward and just get it done.
So this is where Sarah comes in - Sarah has always lived by these honey badger traits. From working her way through school to the fighting of her illness. Not once did Sarah sit around and wait. She brought the fight to the illness that was attacking her. To not fight was simply not an option for her. She also never once gave up. She continued to fight to the very end. She WAS at peace with the path of her journey but it simply was not in her DNA makeup to let go. This is why I often refer to us as the honey badger family and Sarah IS the honey badger queen.
The one thing Sarah wanted our children to know is that it was because of them she never gave up fighting. The picture you see  above is a picture from 2 years ago. At that time, we were told she had 3 months left. She CLEARLY won that battle and we were all able to spend precious extra time building more memories as a family. Most recently, Thanksgiving, Christmas, her birthday andChloe's birthday, it WAS amazing
Tyler, Chase & Chloe - The impact your Mom had on you in your early development is something that will stick with you the rest of your life. It should serve as a memory of how much she loves you. Tyler, you guys shared the love of art, photography and reading. Chase, you share the love of creative writing and reading too. Chloe, you share the creativity of fashion / beauty and the love of dancing. All of these gifts your mom gave you will empower you and serve as a memory of her as you go along your own life journey.
This has been a long rollercoaster ride for sure. This is not the first time I've grieved for Sarah during this battle. Although this IS the only time she hasn't been here to coach me along. What I can say is when this happened before, sometimes I'd get mad, scared, or all sorts of confused emotions. She would say to me, stay positive, lets just have a good time right now and build positive memories and most importantly, believe. I would then simply say - fine, you win - let's have a good time: I've had a lot of time to think about the meaning of her statement. Being positive is a requirement but not easy to achieve without the next two points. Her second point was don't get SO caught up thinking about the future that you can't enjoy the present. The last point is simply to believe. If you ARE able to believe and have faith that we are NOT in charge of our own life journey but that GOD is - It really can bring peace to you. Once you find peace - you CAN stay positive and enjoy each present moment.
I'd like to thank our wonderful community for supporting my family and me. It would have been tremendously difficult if it had not been for my wonderful family, friends, teachers, co-workers, doctors, nurses, clergy, therapists, ookies - for my Judo buddies: the list could go on and on. Point is we WILL be forever grateful for the support everyone has given us throughout this experience.
I am starting a charity called the Sarah Knestrick - Believe Fund to allow family and friends to participate in charity events like the stamford cancer walk. This way her name can continue on in perpetuity for generations to come.

Organizer
#1 fundraising platform

More people start fundraisers on GoFundMe than on any other platform. Learn more

GoFundMe Guarantee

In the rare case something isn't right, we will work with you to determine if misuse occurred. Learn more

Expert advice

Contact us with your questions and we'll answer, day or night. Learn more