Hello Everyone,

We are asking for support to help our granddaughter Ruby get through her kidney transplant, please read through further information and  our background story,
Thank you in advance.




Before we get started on the battle we are going through, we wanted to share our back story. It all started 6 years ago, when we had to take on permanent custody of our 3 grandchildren. Ruby's mum being away for 4 years and her father abandoning her before she was even born. Grandparents Donna and Craig, aged in their 60s although more than happy to have their grandchildren were facing battles of their own, despite this they have given these 3 children the best chance at life possible all the while giving up what was supposed to be their retirement years spent together. Our family had been through endless hardship but the fight of our lives has only just begun.

 
It all started on the 21st of January 2020, Ruby (Age 6) developed a chest cold which at the time we thought would pass as everyone knows children get sick. Ruby's cough continued and we made the decision to take her to the doctors, he advised us that it was just a viral thing and that it would pass. A few days had past and it wasn't until Donna had noticed bruises all over Ruby's body developing almost instantly, Ruby was lethargic cough still very persistent and there were visible signs of her getting any better. Donna had a gut feeling something was not right and decided to take her back to the doctors for a second opinion. This is where it all began, within minutes the Doctor had advised us that we rush to the Emergency Department of Geelong hospital. They were unable to give us clear answers and had told us that they cannot treat this, Ruby was rushed to the Royal Children's Hospital in an ambulance that night. Ruby remained at the hospital for approximately 6 weeks undergoing countless tests, the end result for Ruby was that she was in end stage of Chronic Renal Failure, she had Chronic Anomaly of her kidneys, she has a dysfunctional voiding of urine, she was in end stage of Chronic Kidney Diseases, she has hypotension, and she has Metabolic Bone Disease. If Donna and Craig did not make the decision to take her to that Doctors clinic for a second opinion Donna had asked "How long would she have had left?" the doctors at The Royal Children's Hospital predicted a possibility she had only three weeks left to live before her kidneys shut down completely. Ruby went into surgery to place a tube into her kidneys that would help act as the kidneys, unfortunately the surgery did not work and the tube had fallen out of place. This meant yet another surgery for our poor Ruby. A few days later and yet another surgery, the new tube was stitched into place this time so that it couldn't fall out and has been a success to this day. Despite all the tests, heavy medication, surgeries and being poked and prodded, our little Ruby did not complain once, she was so positive throughout this whole experience and was just excited to have a new kidney so that she could go back to living her life. Over the 6 weeks of Ruby being there, Donna and Craig had shared who would stay there with her, not once did they leave her there alone, sleeping on a couch pushed together to make a bed for them to sleep right by Ruby's side. While Ruby stayed in hospital, this had meant that only one grandparent could be with her as they had Ruby's brothers (Connor and Ashton) at home to care for. Having one car meant they would have to catch numerous trains, call countless taxis and spend every waking hour being in that hospital to be with their granddaughter that they almost lost. This was a massive financial burden on them, 6 weeks of paying for trains and taxis to and from Geelong to Melbourne, all the money they had to spend on hospital bills, medication and on food and drinks while staying at the hospital. They were worried sick about the struggle they were facing with Ruby and financial stability, anyone who knows Donna and Craig know they are easy going people who would go to the ends of earth for their family, and that is exactly what they did. Our hearts break for Ruby, she is now on peritoneal dialysis which she hooks up to every night and remains on this for at least 10 hours, she has been on the waiting list for a kidney transplant for around a year now. At any point in time, Donna will receive a call from the hospital stating they have one ready for her and they need to call an ambulance immediately to The Royal Children's. Every single time Donna's phone rings, Ruby's family pray for a miracle. When the time comes for this phone call and Ruby is finally ready for the surgery of her new kidney, Donna and Craig will need to pull the funds together for a 6-8 week stay as in Melbourne, as they are not eligible to stay at the Ronald McDonald house as they live 10km to close to the hospital. Once surgery Is complete Donna and Craig will have months of ongoing care and checkups to make sure everything went smoothly. They not only worry about the cost of being in Melbourne for so long but also keeping food on the table for their grandsons at home. This has been an extremely hard 12 months for us as a family and the worst is yet to come, our little baby is fighting for her life, we are fighting hard for her. We will not stop until this fight is over and we can all be together as a family again. We hope our angel Ruby gets the help she needs and battle this fight, please keep us in your prayers and if you are able to help in anyway please know that we truly appreciate it and could not thank you enough. Anything to help us get through helps us in our fight for Ruby's life.


Thank you in advance for your love and support,
All our love,
Ruby, Donna, Craig and family.




This was little Ruby when she first came to live with us.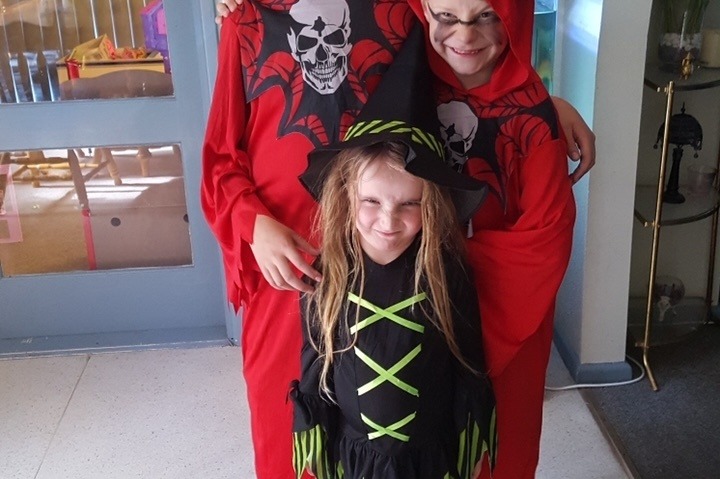 This was the 3 grandchildren before Ruby got sick.


This is Connor and Ashton, before Ruby got sick.


This was Ruby graduating kinder, ready to start the next chapter of her life.


This is Ruby loving her new earphones.


This was  Ruby when all this started at Geelong hospital, still smiling and brave.


This is poor Ruby after her surgery to have her port for her kidney dialysis tube.


This is Ruby's port located in her belly, she is stuck to a machine every night.


This picture is what happened to Ruby's tummy after complications leading to an infection in the beginning.



This is Ruby every night on her machine, no matter what she always has a smile on her face.


This is Ruby now, she asked to have her hair dyed and we thought we should let her, we think anything to let her have fun.We worry a lot that she may never get to enjoy the little things in life.

We hope and pray everyday that the call we need comes, the call to save little Ruby's life.

Organizer
Craig England 
Organizer
Grovedale, Australia
#1 fundraising platform

More people start fundraisers on GoFundMe than on any other platform. Learn more

GoFundMe Guarantee

In the rare case something isn't right, we will work with you to determine if misuse occurred. Learn more

Expert advice, 24/7

Contact us with your questions and we'll answer, day or night. Learn more