Peace Bread Project (USA Representative)
Hi and thank you for taking the time to review my post. I am setting up this webpage in order to raise funds for a trip to Berlin, Germany for the 2014 PeaceBread Conference. I am lucky enough to have the opportunity to be the sole United States representative as well as to represent North Carolina State University. This is quite an honor for a 27 year old student.
This project is a German initiative that not only promotes peace and agriculture across the world but also pays homage to remembering the fall of the Berlin Wall.  This year is the 25th anniversary of the fall of the Berlin Wall.
 Rye seeds from last years Berlin harvest were given to Poland and nine other Central European countries, which share a common path to democracy.
Rye was also planted in Bulgaria, Estonia, Latvia, Lithuania, Romania, Slovakia, Slovenia, the Czech Republic, Hungary and the US. After sowing and harvesting of crops in each country the whole collection will be forwarded to the organizers of PeaceBread. Then yields will be used to bake European peace bread for the joint celebrations in Berlin with all those involved in this initiative to celebrate the fall of communism in Europe.
I was able to grow rye for this project at NCSU and at my home and will be taking the seed to Germany and distributing it on behalf of our great nation in the spirit of peace for all mankind.
I need your support to make the trip.  Delegates from Germany have been gracious enough to partially fund my trip but I need to raise money for airfare and other travel expenses.  Your donation will be greatly appreciated.  As little as $10 can help me represent America and spread peace around the world.  Thank you!
To find out more about the PeaceBread Project check out the website!
http://www.friedensbrot.eu/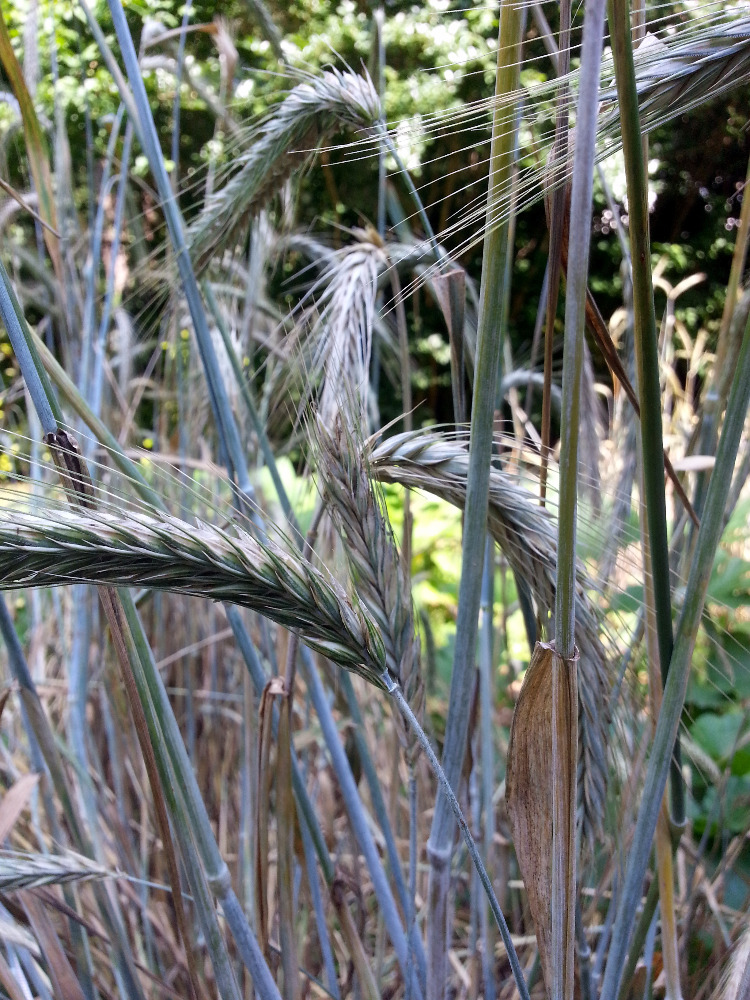 Rye ready for harvest
Rye drying in the sunshine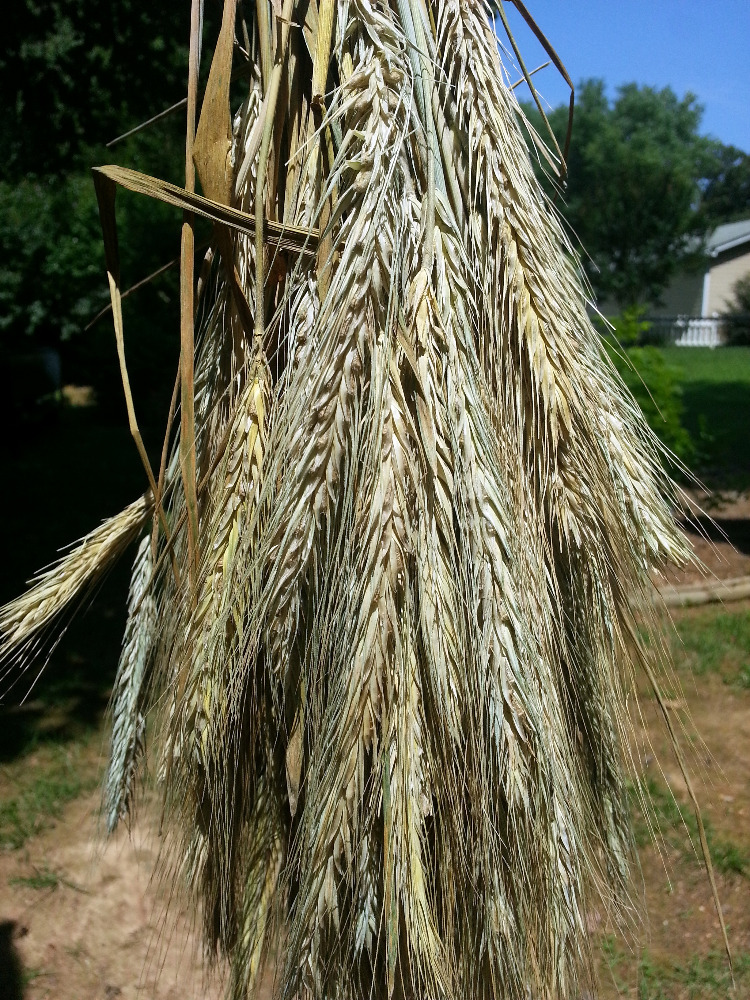 Seeds of Peace and Prosperity
I can't believe the conference begins September 29th! The crop has been harvested and it is ready to go. I'll be starting to work on my speech soon.
Organizer