The Eva OI Medical Expense Fund
Eva Mae Fulmer was born on September 29th, 2014 with one healed femur fracture in her right femur, and another femur fracture that had not healed in her left femur. After two weeks of being in a Pavlik brace, her left thigh healed, thankfully.  She has been diagnosed with Osteogenesis Imperfecta.
We found out that Eva had this condition at her 35th week ultrasound. As you can imagine, it was traumatic, especially thinking that our little girl was in pain.
Osteogenesis Imperfecta is also known as Brittle Bones Disease. If you have ever seen the movie "Unbreakable," you know that Samuel L. Jackson's character suffers from Type 1 OI, the mildest form, although any Type 1 person would tell you that his character's OI was not mild in the slightest.  Also, there is the "Glass Man" in the movie "Amelie." Kid President suffers from "Type 3, severe." And, Atticus Shaffer from "The Middle" has Type 1 inherited from his mother, but has been clinically diagnosed as Type 4. People with OI have frequent fractures and bone breaks because of a collagen deficiency, sometimes requiring them to have rodding surgeries. Some people with OI also have Scoliosis, and are in need of spinal fusions and rodding in their spines.
Clinically, our daughter has been diagnosed with moderate OI, but we are still waiting for molecular results and are hopeful that she has Type 1 OI, the mildest form, potentially passed from her father, who may be asymptomatic. There is not a known family history, but it's likely, considering that members of his family have Dentinogenesis Imperfecta, which often accompanies OI.  Dentinogenesis Imperfecta is similar to OI, except it occurs in teeth. Both OI and DI are dominant with a 50% chance of passing the conditions onto the child.
As soon as she was born, we began applying for federal assistance, but constantly had doors closed on us.  We do not qualify for SSI, we do not qualify for PeachCare, nor do we qualify for Medicaid. Even though there is a disability, we do not qualify based on need.  However, based on our debt, we should qualify:  car loans, house loans, school loans.
We want to make sure that our daughter has the best chance to live a full, independent, productive life. We want her to be able to walk. We want to provide for her every surgery necessary to make sure that it's possible for her to achieve every dream, every aspiration. However, we cannot do it without financial help. Rodding surgeries, adaptive equipment, and the treatment of DI are all very expensive.  Unfortunately, our insurance coverage is not the best.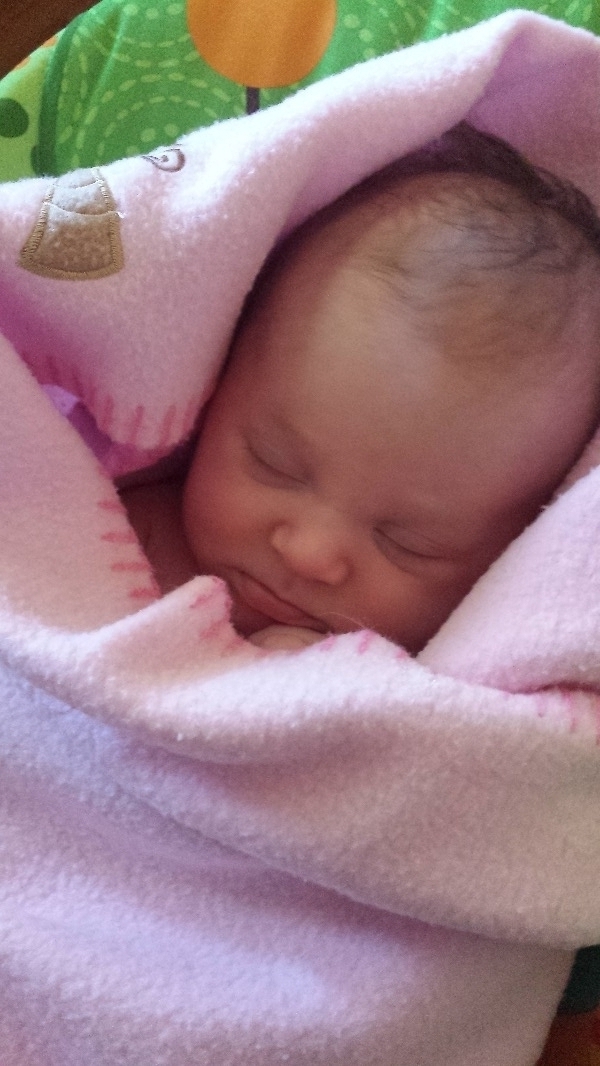 Since her birth, one compression fracture has been found in her spine. However, due to her early treatment with the bisphosphonate, Pamidronate, we are hopeful that it will load her spine and reform it properly and reduce her risk of Scoliosis. 
We need to prepare for the possibilities of future fractures because of the clinical diagnosis of moderate OI, the inevitability of future fractures, and the likelihood she will also have Dentinogenesis Imperfecta.
Thank you so much for your help.

Organizer