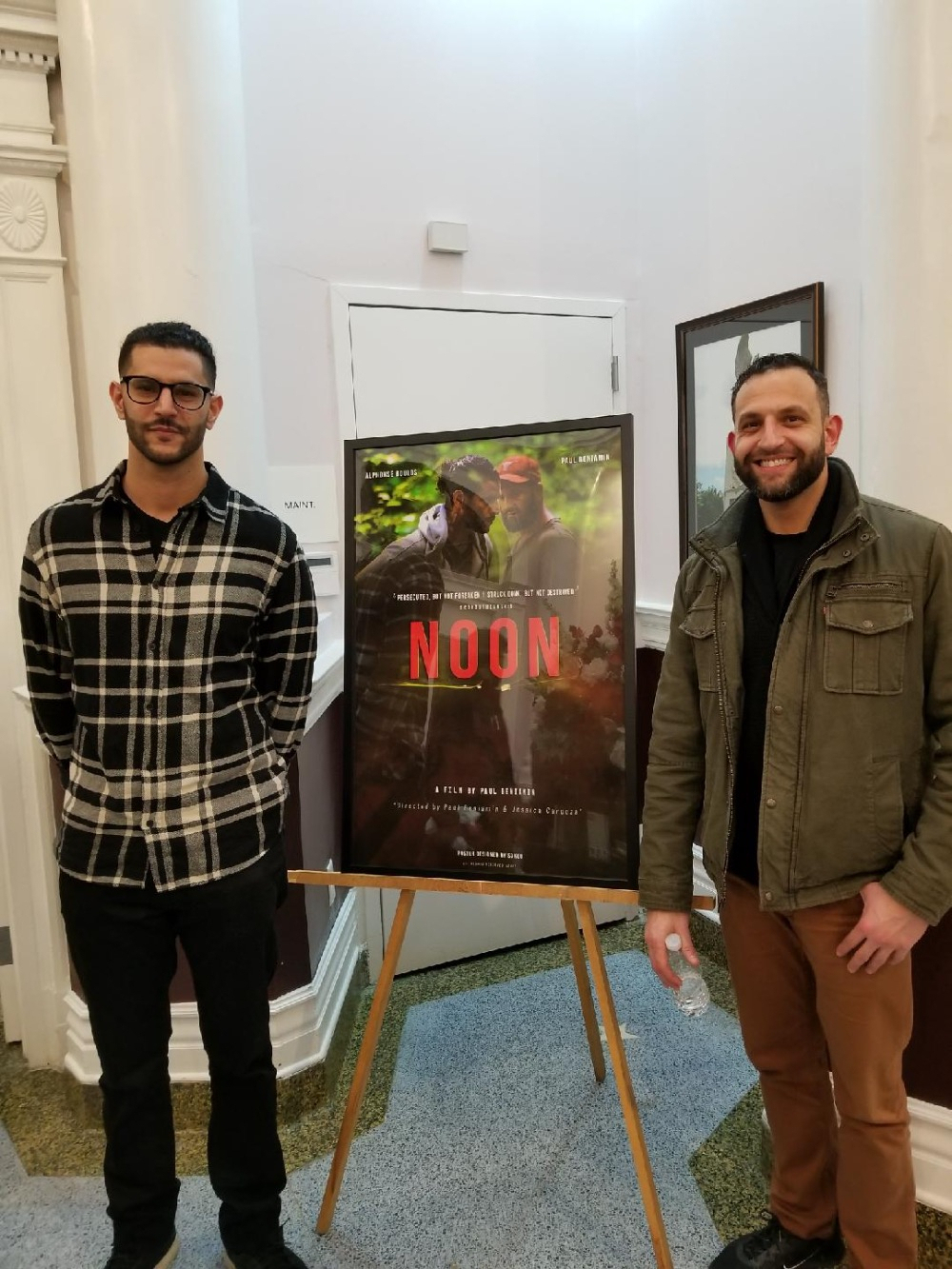 (From the Union City Film Showcase)


UPDATE!!!
We shot the whole film, and it was a success.
We've Edited the film, and now shipped it off to the Sound Lounge in NYC to have mixed and cleaned up.
The footage was sent to BMJ Studios in Queens NY to get colored and graded (polished-up) to be ready for screening.
WE NEED TO RAISE THE REMAINING FUNDS FOR paying these bills and also for Festival Submissions.
Every dollar counts and will go a long way.

God bless y'all!!!
---------------------------
Hello I'm Paul.
I'm a writer, filmmaker and most importantly a father. This campaign is to fund the production and completion of my next great film project titled NOON. 
The story....
(fictional)
Two brothers seeking refuge from religious persecution set during the time of "the Beast." Those who didn't accept the mark of the beast have had a bounty placed on their heads. Since the beast arrived 10 years ago, he slowed the rotation of the earth to one full rotation every 7 days. This has resulted in famines, natural disasters and disease outbreaks; and the Christians are blamed for the disaster. In desperation the two brothers fled, and are roaming the wilderness awaiting a sign or hope for salvation.
We've scheduled ourselves to go into production for 3 days in September.  
WHICH WE DID AND IT WAS A SUCCESS!!!
CREW
Director- Paul Beniamin & Jessica Cardoza
DOP - Victor O'Frank
Production Manager - Olivia Tawadrous
AC - Ostin Fam
FX - Lauren Bianco
AD - Matt Whelan
2AC - Jack Braun
Gaffe - Connor Miller
DIT / Set Photography - Sekou Diarra
Music - Dan Gress
Editor - Chris Bartoldus
Catering / Craft - Emily (Giuseppe's)
CAST
Paul Beniamin
Alphonse Boulos
Johnny Greenlaw
Lian Toni Amado
So now we need your help, with every dollar raised it secures a perfect production and will make this story come to life for all to see.
Thank you for taking the time and I hope we can create something that'll make you all proud.
#NOONfilm
VENMO: @Paul-Beniamin


Organizer