My Husband's Heart Fund #HWHri
On August 20th Last year the Craddocks (or as we call ourselves Equipo A) met the world for the first time. Our  wedding was an amazing day that changed our lives forever, now we k n mksk met every challenge, every high and every low as a team.




I remember how we would talk about and plan for the next forty years.  The one thing we didn't plan for or even want to think about is the one thing that happened. 
With our one year anniversary quickly approaching we were in a car accident.  The car didnt make it but Waino and I walked away with just some scratches, bruises and a couple of broken ribs, the second happiest day of our lives together.
After a few days we were both very sore  (damn you forties!!) and Waino was struggling a bit breathing with the broken ribs, but those will heal soon and we will be back to normal.  A couple of weeks went by and instead of getting better his breathing got worse and he was constantly tired. This was not a normal tired he was sleeping constantly but only for a few minutes at a time before his breathing would wake him up.  This didn't seem like broken ribs anymore maybe he had punctured a lung i started to get worried and i also started to nag him about going to the ER.
Finally  one morning after another night of no sleep he decided to go to hospital.  we had convinced ourselves that he had pneumonia and would possibly be in the hospital overnight.  That one night turned into eight days and our diagnosis was way off.
All the symptoms that were identical to broken ribs turned out to be heart failure.  When i heard the news everything just went blurry and I couldn't believe what i was hearing, he was fine a month ago.  As the days went by everytime the doctors came in the news seemed to get worse and worse I was waiting for the silver lining but it hadn't shown up.  At some point Waino had what is called a silent heart attack and it left his heart severely damage in fact his heart was not only beating very irregularly it was so weak that only ten percent of his blood is being pumped out of his heart.  


Then after a test we are told that a heart transplant was a possible option, I couldn't believe what I was hearing, even though there were other possible options once you hear heart transplant  thats all you hear, this was the piece of news that finally broke me down, I couldn't even begin to know what my husband was going through.  After the diagnosis we had a good two days of patiently waiting to see what was going to happen.  To our suprise the cardiologist decided to try a procedure to shock Waino's heart back into a normal rhythm, it gave us hope that a transplant may not have to happen but we were still cautious and nervous.   I stayed the night and then he went in for the procedure It seemed like it went on forever and as more time went by the more worried I got.  Then there he was getting wheeled into his hospital room the procedure had worked he was back to a normal heart beat which was finally the silver lining I needed to hear finally some good news. 
I had thought this was it, they fixed his heartbeat and he will be back to normal in a few months.  Sadly I was wrong, way wrong.  We were both  under the impression that Waino would be put on meds and go home the next day.  The reality was two more days in the hospital and the knowledge that everything wasn't fixed and the road to his recovery is going to be hard and long.  Due to the severe damage to his heart he wouldnt be allowed to leave the hospital until we procured him a life vest.  

(Welcome to ZOLL LifeVest https://lifevest.zoll.com/ 
The LifeVest wearable defibrillator is worn by patients at risk for sudden cardiac arrest (SCA), providing protection during their changing condition and while permanent SCA risk has not been established. The LifeVest allows a patient's physician time to assess their long-term arrhythmic risk and make appropriate plans. The LifeVest is lightweight and easy to wear, allowing patients to return to their common activities of daily living, while having the peace of mind that they are protected from SCA. The LifeVest continuously monitors the patient's heart and, if a life-threatening heart rhythm is detected, the device delivers a treatment shock to restore normal heart rhythm.)

While this vest is covered under most insurances ufortunately we had not gotten insurance yet, we were discussing which policy we could afford to get the week leading up to his hospitilization, but there didnt seem to be many and so we had not chosen anything.  The vest costs a thousand dollars a month to rent and he has to have it on 24 hours a day for at least three months that combined with medications which there are many that he must take, follow up appointments and the fact that he cannot work have left us struggling for even the simplest of lifes necessities.  we are doing everything we can from selling anything that we have of value and I have taken on another full time job driving for Uber every minute that I have free.  Unfortunately selling our collections and getting social security benefits take a long time and we just don't have that luxury.  So even though this is incredibly hard for both of us to do we are asking for your help getting through this extremely difficult time.  Any donation you can afford would be greatly appreciated, we will continue to do everything and anything possible on our end but still need help.  Your donation will go towards keeping up with the necesities (power, water, mortgage and food), medications, follow up appointments, tests and the rental cost of the life vest.  Any remainder will be put in a seperate account to help towards whichever procedure Waino will need whether it will be a heart transplant or surgically implanting a mechanical pump next to his heart and the best outcome his heart heals enough to remove the defib and not implant one. .  We wouldnt be doing this if we saw any other way but we are doing everything we can just to keep the lights on and the possibility of losing our car which is now our main source of income is something we are both constantly concerned about. We can't take any more setbacks and ask for your help to relieve some of these extra stressors so Waino can focus on healing and we can get back to thinking about the future.
Thank you so much,
The Cradddocks 
AKA Equipo A


We just want to get back to oour lives together.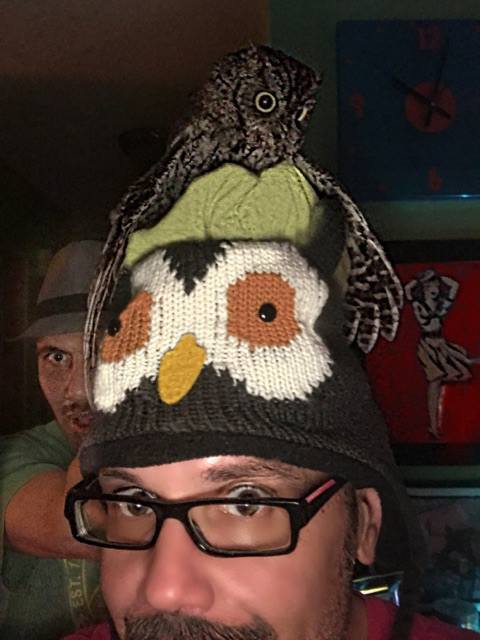 Organizer