April's Double Lung Transplant fund
Besides being one of my best friends, April is an amazing 47-year old woman, wife &
mother
to a 13-year old daughter...heck she's even a grandma! April is generous, kind, hilariously quick witted, inspirational, & one of the most selfless giving persons I know, who has often given her time and money to support others. (She will probably cringe at this but it's true!).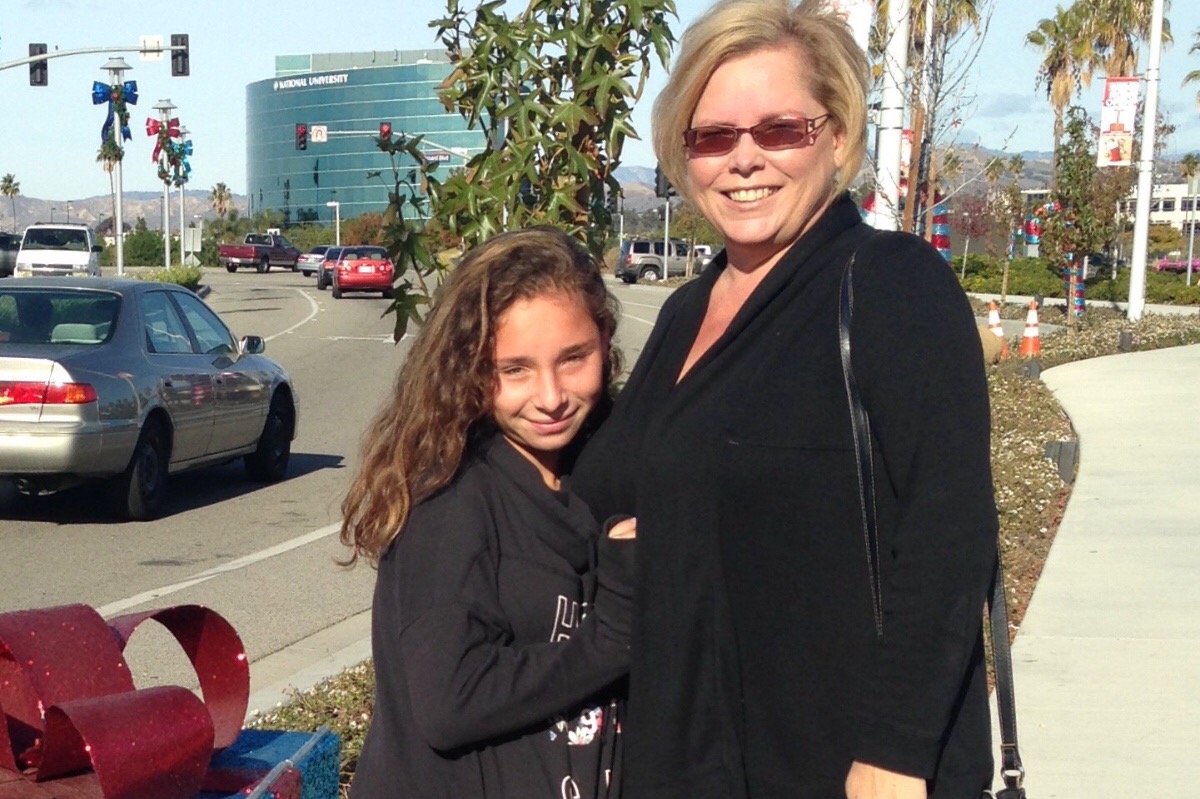 April & her daughter 
April & her husband with their daughter & granddaughter.   She loves going to the theatre.
Most of you know April's been sick. You probably see her on your FB posting her witty posts & funny comments, but what you may not know is in September of 2016 she was diagnosed with a rare lung disease called
Crytogenetic
Organizing
Pneumonia
.
Since then she's had numerous treatments including very high doses of steroids, antibiotics, autoimmune therapies & nearly a year of chemo - sadly there's been no improvement. Throughout this past year & a half she's continued to work while needing oxygen, 24/7/365 days in order to be able to continue her health insurance coverage.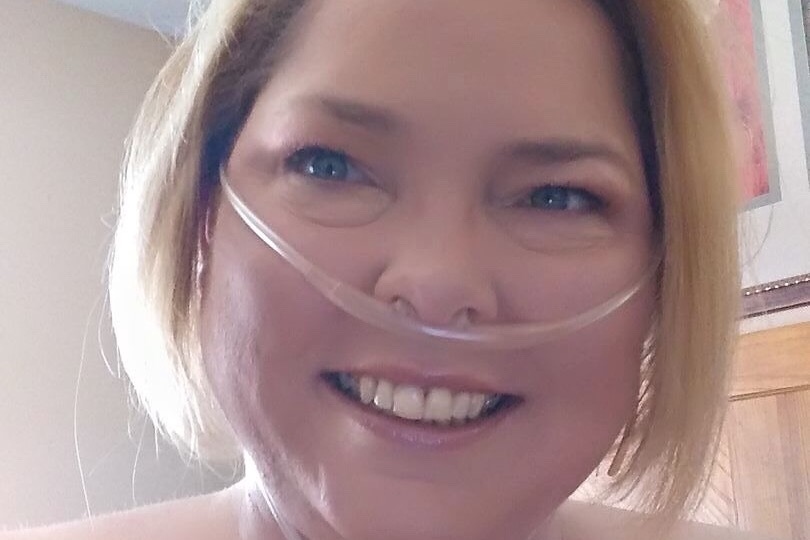 Patriots celebrating 4th of July ~ April & Milly ♥️
April now needs our help. She would never put it this way herself, but as her friend I'm saying it - April needs a
DOUBLE LUNG TRANSPLANT
.   She needs our help in so many ways - her spirit and her downright grit is being shattered by the tough road she knows lies ahead. She has been taken off work & is about to start the preliminary testing to be placed on the transplant list. It's obviously a very serious surgery, and while her health insurance should cover the transplant, there are parts of her care and recovery (including copays, medication, med supplies, transport/travel cost, oxygen and much more) which are not covered by insurance.  The sums are enormous,
even the first year after a transplant, a patient remains at high risk for rejection, and there are many costs associated with monitoring and guarding against this, as well as with recuperation in other ways. After-care is crucial, and it's expensive. That's where we can help, with this fundraising campaign in hopes of a contribution &/or sharing!  Please give what you can, no amount is too small, & please help by spreading the word by
sharing this campaign!
April has one of the best outlooks on what she's facing. She's already making plans to go on walks, hikes, & trips.   And as she puts it she's "ready to set the world on fire" once she gets her new lungs!   She's facing a very tough road ahead but I'm hopeful with our help we can make it a little easier and less stressful for her & her family.
"Never miss a chance to dance"
Thank you
for taking the time to read & for sharing.
Please keep April & her family in your prayers.
All donations will be transferred directly to April. If you have questions about this process or about the campaign, feel free to email me using the contact link on the campaign page. If you prefer to donate by other means, please feel free to do so.
Organizer and beneficiary