Send Support For Michelle Chandler
Hello and thank you for stopping by.
I want to take this time to talk about a brave, strong young lady that was in a very tragic bicycle accident on July 1, 2017. She was in Tallahassee, FL with her motorized tricycle looking forward to starting the day with a ride on the local bike trail. Needless to say, Michelle left the parking lot of the trail in an ambulance, unconscious and unresponsive. At the hospital she was put in the trauma room with a skull fracture on the right side of her brain, bleeding was discovered on the left side, a laceration on the back of her head, placed on a ventilator and it was not looking good at all.
After a couple hours in the trauma room, she was moved to Neuro ICU where she remained on the ventilator and connected to various machines to monitor her vital stats. For her safety, she was also restrained in the bed due to involuntary movements and to ensure the needed ventilator tubes were not removed with the sporadic movements.
She stayed in the ICU room for almost a week with the uncertainty of what's to come. The swelling in her brain was prevented somewhat with medicine via IV along with the pain medicine to aid in her comfort; however, the brain swelling is still present.
Michelle has been removed from the ventilator but there are still talks to place her back on it. The sporadic arm and leg movements have subsided and restraints have been removed. On July 10th, they placed a feeding tube directly into her stomach to ensure she's receiving the nutrients she needs. However, Michelle has yet to speak or make any verbal communication. It is very difficult to see someone that is such a fighter, determined, and full of life to be in this situation. Due to the financial burden that will come with these medical expenses, this GoFundMe page is being established to help raise any form of money to assist Michelle and her family, to cope with these medical expenses and hotel costs for family during this difficult time. With no medical insurance, this is not going to be easy financially when its all saif and done. Updates will be made to this page - hopefully daily - so that those offering support will know how she is doing and the progress being made.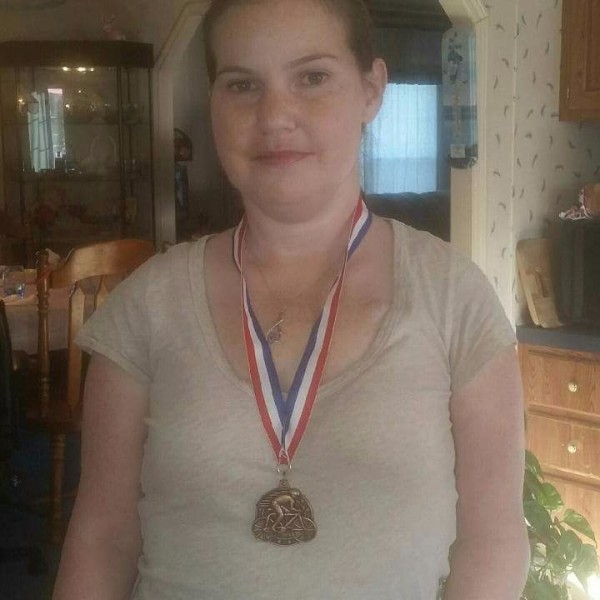 Organizer