We are the Grant Family!! Our story is an adventure!  It's like an unexpected roller coaster ride you didn't know you were going on, or a wonderful (and sort of loony at times) storybook with lots of plot twists and turns.  Theres also those daily hidden treasures of learning moments and love! Now..., in all honesty...it really is those things. However, it's not always a beautiful picture.  Our boys are gifts, unique just like every other child.  Our "norm" is drastically different from others though.  We've stopped comparing our journey to others years ago, but it doesn't mean we don't greive for the things we thought we would have and the broken things that will not be made whole on this side of heaven.  We get to celebrate in ways other parents don't and we watch our children with anticipation as they fight to find their places in the world as well.  
We have have two boys that have special needs.  Our oldest, Luke (13), has Autism and is not verbal, but has found very wonderful ways to communicate! He's a kick in the pants and spreads so much joy.  Along with his Autism, he has other chronic medical issues that severely impact his life and have hindered progress many times.  He has autoimmune issues, and major food allergies. Our youngest, Matthew (8), has Cerebral Palsy.  Any time spent with him next to you will leave you a changed person, really!  Give him an extra moment to respond to you and he will light up your world with his smile!  Even though he is unable to move on his own, he will make you feel like the most special person in the world and has so much love to give!! 
He was born 5 weeks early with severe brain damage, hydrocephalus (water in the brain), a cataract, and many other issues.  He has cortical vision impairement, a g-tube, severe muscle spasticity, seizures, and chronic pain, along with  other things.  
He has the most difficulty out of anyone in our family, and he complains the least.  He always has a smile on his face! We can't change Matthew's situtation, but we can strive to give him the best quality of life that he deserves! We want him to experience love and joy! 
Being the parents of these boys has changed who we are.  We feel honored to love and care for them.  We have the opportunity to be the voice for one and the arms and legs for the other! 
THE REASON WE ARE RAISING MONEY is for a wheelchair accessible van, a snap and lock system that goes in the van and the taxes on the van.  Matthew has outgrown his specialized carseat, and is now in a pediatric wheelchair.  We do not have wheelchair accessible transportation.  He is 8 and has grown so much.  Lifting him has gotten much more difficult than it used to be. 
We've already raised: $18,175.00 - 
from a GARAGE SALE, KICK-A-THON, AUCTION AND DINNER,  ANOTHER GOFUNDME CAMPAIGN, AND A RECENT GENEROUS DONATION.  
We are almost there!!!!! We were originally shooting for $32,000 last year, but haven't made it yet.  :) We are aiming for something 3 years old or newer. 
WHAT WE DO NOW:  Currently, we have to put him in a wheelchair type stroller that was outdated for him 2 1/2 years ago.  It leaves pressure marks on him and is much too small and uncomfortable for him. We lift him and put him in his carseat, then lift his chair into the trunk.  When we get to our desination we do this again twice and once again when we get home.  It's the only way we can transport him to appointments, and family outings.  
WHAT WE WILL DO WITH A VAN: We will be able to put him in his appropriate, comfortable chair, roll him out of our house, fold down the ramp, and put him in the van and..............GO!!! 
If you feel led or want to donate, we'd be blessed.  If not, it's okay too.  You can just pray for us.  We always need it!! We know that ultimately all this and the rest of our lives are in God's hands. He's the one writing the story! 
All donations are linked to a charity account titled "Matty's Ride" and are taken care of by a third party.   If you'd like to make a private offline donation please send it to:
Matty's R ide
C/o Joseph M. Faso
3213 N 32nd Street
Boise, ID  83703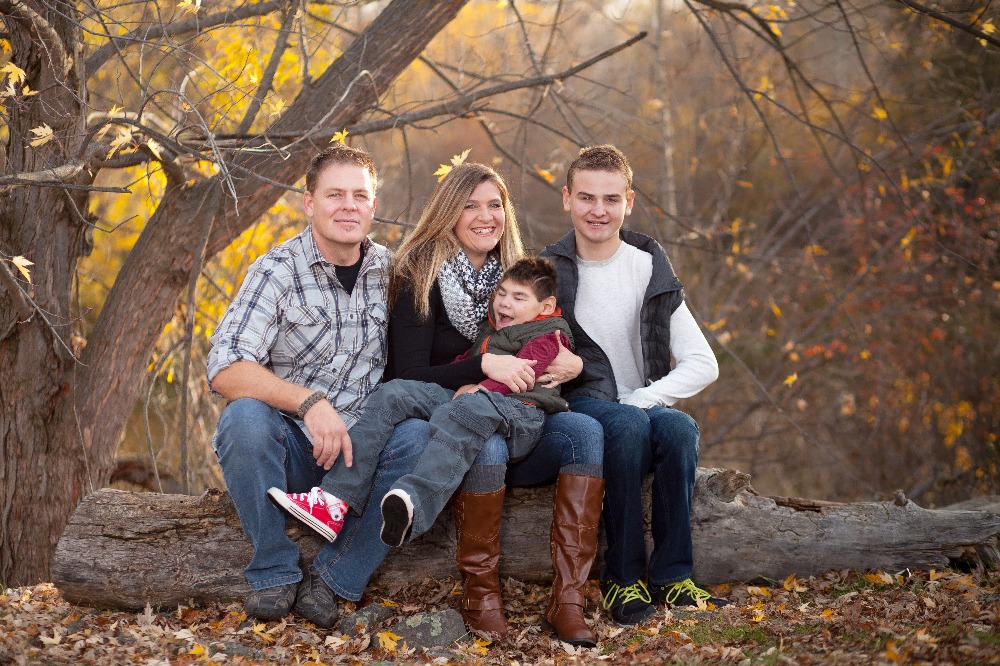 Organizer and beneficiary
Jackie Faso
Organizer
Garden City, ID
Joseph M. Faso
Beneficiary