Michael Trubilla Scholarship Fund

Capt. Michael David Trubilla Memorial Scholarship Fund


27 year old, Capt. Michael D. Trubilla of Muhlenberg Township (Reading, PA) died in a plane crash July 24, 2016, in rural Nebraska.

Obituary

Capt. Trubilla was a 2011 graduate of the US Air Force Academy, where he earned a degree in Astronautical Engineering. He was a true "rocket scientist" as his Dad would always kid him, "this is not rocket science!"
He later completed flight school on the USAF T1 becoming a pilot on the RC-135, flying mission out of England, Japan, Alaska, Greece & Hawaii. His childhood dream was to become an astronaut.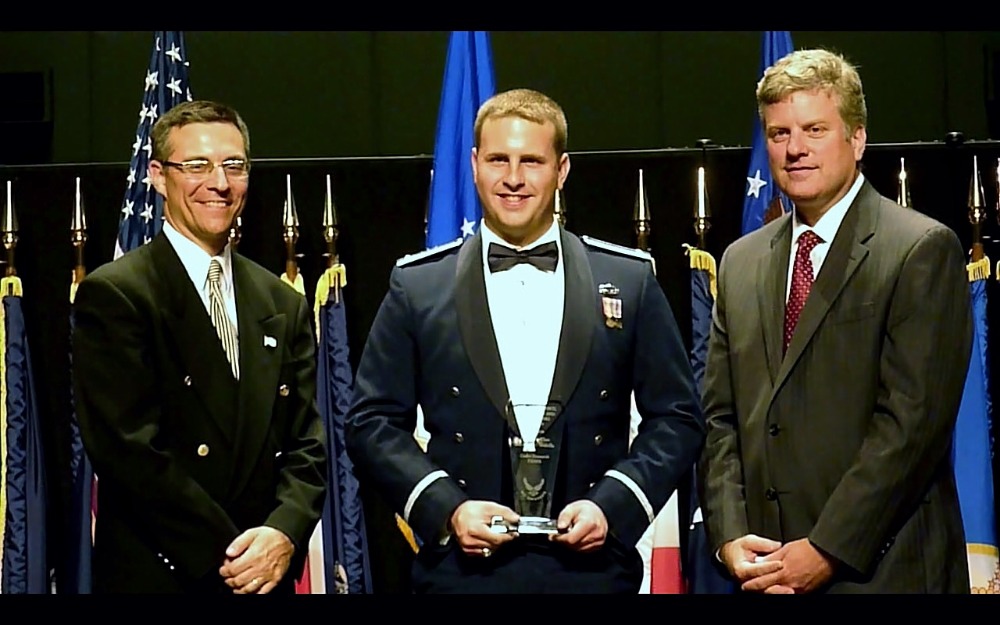 Although, maybe his fascination with film and the stars here on earth became the next best thing. While stationed at Offutt Air Force Base in Omaha, he became a huge advocate for the Omaha Film Festival (OFF) held in March every year.
omahafilmfestival.org 
He was passionate about the festival, attending every year. Enjoying the various films. Meeting the film makers. Making some great friends along the way.
He volunteered for the first year launch of the OFF Academy in 2016, an educational program at the festival that hosts over 100 high school students for 2 days of seminars and hands on learning with film industry professionals.
Capt. Trubilla, an Eagle Scout and proud member of the Air Force, saw the OFF Academy as a small way to give back to the community by exposing students to an amazing career field. He enjoyed volunteering and was enlightened by the seminars just as much as the students.
Please donate to this Memorial Scholarship Fund in his name to provide more students access to the OFF Academy, a nonprofit educational program. The expenses for hosting a single student for 2 days of education and meals is roughly $150.
Let's raise enough money to sponsor 10 students ($1,500) in Michael's name every year! 
Thank you so much!
Any amount you give is greatly appreciated by Michael's family, friends, and the students being sponsored for this amazing opportunity!
Organizer