Lisber's Last Chance: Cancer Emergency Operation
Our mother LISBER, needs your help to make her surgery and recovery come true/ Nuestra Madre LISBER, necesita de tu ayuda para hacer realidad su operación y recuperación.
Dear all… please receive our warmest greetings.
It is with great despair that we come to you to request a gesture of love. Any support, in any amount will greatly help us pay for the operation required for our 64-year old mother Lisber Cova de Racedo, who is fighting day by day in her selfless role of Mother, Wife, Grandma, Sister, Aunt, and Friend, demonstrating her tireless will to continue to live in her home country Venezuela.
In August 2018 she was diagnosed with a tumor that seriously placed her life at risk. The tumor was in her left thorax (lung area) and strongly compressed her lung causing pain and great difficulty breathing.  Her lung had to be drained weekly to help her breathe. She received 2 chemotherapy protocols, but the tumor kept growing. Sadly, she had to undergo an emergency operation in December 2018 in Caracas, Venezuela to remove the tumor and 1 rib that was attached. The tumor was of great dimension, weighing
500g
or 1 lb
and was diagnosed as Epithelioid Hemangioendothelioma.
After only a few months the doctors discovered the tumor reappeared. She underwent another surgery in October 2019, extracting 2 more ribs which required a major reconstruction and a long recovery. These two operations exhausted our financial resources and personal properties available for sale.
Sadly, in March 2020, she began to have discomfort and the doctors discovered the tumor had reappeared. The tumor growth accelerated and is extremely aggressive. Tests concluded it is an
Osteosarcoma
, which now requires an
EMERGENCY OPERATION
. This 3rd surgical intervention is more delicate and will require removing the tumor and more ribs, reconstruction, and post-operation chemotherapy to achieve a permanent recovery. We need your help and humbly ask for ANY financial support you can offer. We strongly believe that she can overcome this disease and return to serving in the many roles she loves.
Any contribution will help us enormously. May God Bless ALL of you…we will be eternally grateful.
For more information please do not hesitate to contact us. 
Please help us… thank you.
Reciban un caluroso saludos, con mucha desesperación poniendo en sus manos cualquier grano de arena, gesto de amor, apoyo con el que nos puedan ayudar, por pequeño que paresca ayudará inmensamente a que logremos operar a nuestra madre Lisber Cova de Racedo quien lucha día a dia en su abnegado rol de Madre, esposa, abuela, hermana, tia, amiga demostrando sus incansables ganas de seguir viviendo hoy con 62 , vive en Venezuela.
En Agosto 2018 fue diagnosticada con un tumor que ponia en riesgo gravemente su vida ubicado a nivel del Torax lado izquierdo y que comprimia fuertemente el pulmon originando dolor y permantente derrame pleural, con dificultad absoluta para respirar y debía estar drenando su pulmon semanalmente para ayudarla a respirar, inició con sesiones de Quimioterapia: 2 protocolos distintos pero el tumor seguio creciendo , por lo que fue operada de emergencia en Diciembre 2018 en la ciudad de Caracas Venezuela , se extrajo el tumor (incluyendo 1 costilla q estaba unida al mismo) tumor de gran dimensión y con un peso 500gr diagnósticado como Hemangioendotelioma Epiteloide (tumor benigno que no ameritada la administración De Quimioterapia).
Al poco tiempo, escasos meses en sus controles de tomografias se observa nuevamente la lesión, aparece el tumor, y es intervenida quirurgicamente en Octubre 2019, extrayendo 2 costillas más por lo que deja un gran orificio en su torax izquierdo y necesitó de una gran reconstrucción y fijación de mallas (una operación extensa y delicada y de larga recuperación). Estas dos operaciones agotaron nuestros recursos económico y bienes muebles disponibles para la venta
Transcurrido unos meses y en Marzo 2020 inicia con molestia en el área del Torax Operado (lado inferior) y al ser evaluada con imagenes de Tomografia Reaparece el tumor en las 2 costillas inmediatas inferiores de ese mismo lado izquierdo y cuyo crecimiento ha sido realmente acelerado y agresivo por lo que se inicia una nueva evaluación de la masa tumoral y se indica que se trata de un Osteosarcoma, lo que explicaria las reapareciones del tumor , un diagnostico completamente distinto al de sus inicios
Actualmente su crecimiento tan acelerado requiere de OPERAR DE EMERGENCIA una 3era intervención Quirurgica aún más delicada y con margenes de extracción aún más amplios zona ósea y reconstrucción ( adicionando aplicación post operatoria de quimioterapia y lograr su recuperación permanente), en esta oportunidad necesitamos de su valiosa colaboración, humildemente estamos pidiendo el apoyo financiero que pueda estar a su alcance Tenemos Fé podrá superar esta enfermedad en su totalidad y recuperar nuestras vidas a su lado.
Cualquier aporte ayudara enormemente, bendiciones, estaremos eternamente agradecidos.
Para mayor información no dudar en contactarnos.
Contamos con su ayuda, por favor...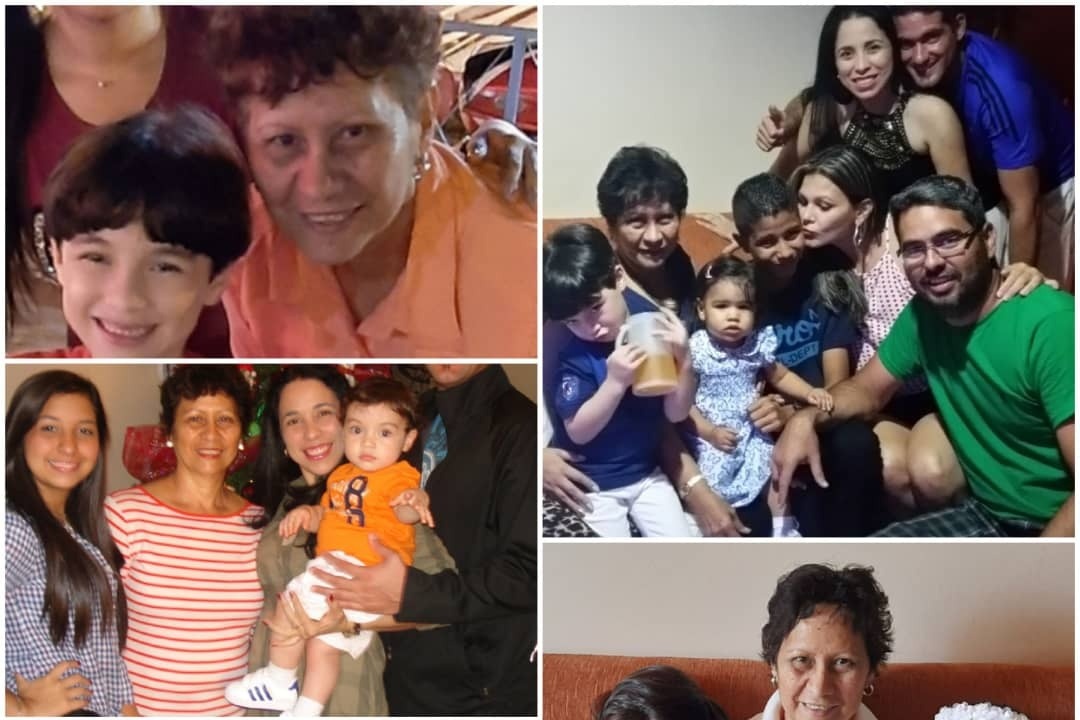 Fundraising team: Loving Lisber (4)
William Baker 
Organizer
Raised $1,080 from 8 donations
Tyler, TX
Hollie Baker 
Team member
Raised $150 from 2 donations
Aitzol Arellano Carrasco 
Team member
Raised $125 from 2 donations