"But Jesus said, Suffer little children, and forbid them not, to come unto me: for of such is the kingdom of heaven."                                            Matthew 19:14
Hello Everyone!  I'm so excited to share with you that the 1st book in the
Kingdom Kids "Speak Life" Declaration Series
is complete and it's time to raise some funds so we can go forth and possess the land!  I'm asking everyone to sow a seed that will allow this book to get into the hands and hearts of parents and children.  Will you accept the call?
The Seed:
  (The Book)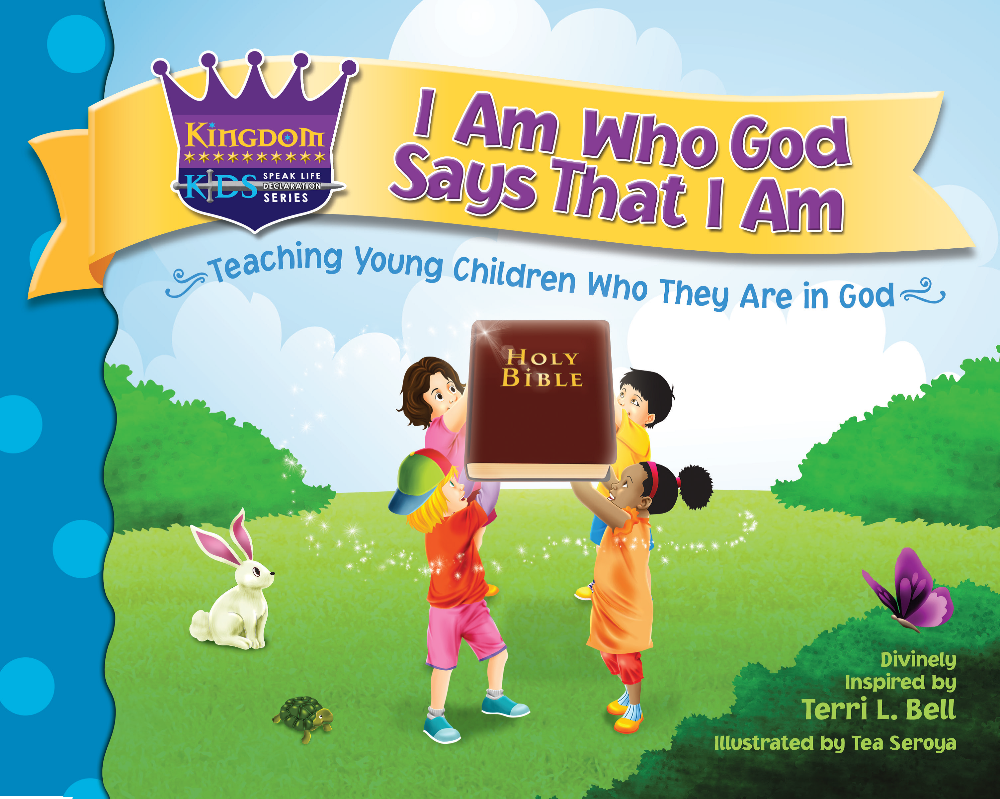 Book Highlights
:
*Scripturally Based
*Builds Self-Esteem, Spiritual Identity and Worth
*Targets several functional areas of Child Development
*Multicultural
*Declarations throughout the book
*Scripture on every illustration
*32 pages
*Target Audience: 0-8 years
Vision
To sow a seed into the lives of children in communities where families are underprivileged and  unchurched. (Do not know God)
God's Plan
:
To sponsor 12 kid friendly book tours in selected cities so we can bless children/families who wouldn't normally have an opportunity to purchase a book.  Book tours are usually created to sell books but God wants to do the opposite and gift the books to children while encouraging parents at the same time. 
Sometimes the church setting can be intimidating to a parent who doesn't know God.  God wants to create an atmosphere where we can "lower the defense",  have fun and "show the love of God" that we often talk about. It is God's desire that we be a blessing to others and take the ministry of the church outside of the four walls and make it "missionary".
The Goal
(The challenge)
*To use the Kingdom Kids book to share the love of God with young children and their parents.
*To sponsor a minimum of 100 children during each tour @ $20 each (covers: book, food, fun & fellowship)
*To sponsor 12, "I Support Kingdom Kids" Book Tours
*To giveaway 1200 books!
Seed Time & Harvest
! 
"Now he that ministereth seed to the sower both minister bread for your food, and multiply your seed sown, and increase the fruits of your righteousness."
2 Corinthians 9:10
Anyone (individual or group) who sponsors 10 or more "Kingdom Kids" will have the opportunity to receive free books for their church or organization.  See Sponsorship Levels for more information. 
Please take the challenge and show young children how much you love them and how invested you are in their spiritual growth and development.  God has a plan for the lives of our children.  This initiative seeks to put a counter-attack on the enemies plan to kill, steal and destroy. 
Our children will be everything God has said in His Word. Help me get that message of truth into the hearts of "the least of these" God's children, Kingdom Kids indeed!
We Decree and Declare!
We are making a solemn declaration that we will meet and exceed our goal.
Spread the word and if you'd like more information on how your church/organization can help or you want to schedule a book tour in your area,  contact me via email.
Many blessings to you and don't forget to "expect" a bountiful harvest for sowing this seed!
Terri BellKingdom Kids FoundationDivinely Inspired PublicationsKingdom Kids Books
Organizer
Terri Bell
Organizer
Columbia, SC