Kelly's Non-Hodgkins Lymphoma Fund
Hi, my name is Kelly, after being treated for bronchitis about 4 months ago, I still had a cough, shortness of breath, and low energy. Since this had been going on over 3 months, I went in to see my doctor about getting a chest x-ray. On June 21, I got the results from the chest x-ray and they found a mass on my lymph node. Since they weren't sure they ordered a ct scan to get a more accurate reading, which got scheduled on June 23, the day before my birthday. Then on June 24, my birthday, I found out the mass was picked up again and they were concerned it was cancer so they ordered a biopsy to determine what the mass was. It took about 2 weeks before I got the results back. During that time time, I started eating clean, basically going on a detox diet, cutting out sugar, alcohol, and processed foods. I also started working with other homeopathic medicines. And I actually started feeling better, my cough subsided a little, it wasn't as frequent and I started having more energy. I began to feel hopeful that it was a benign tumor.
    However, on July 14, I received my results and found out I had Non Hodgkins Diffuse Large B Cell Lymphoma.  They did a bone marrow biopsy and PET scan to figure out what stage of cancer I'm in and if it's spread anywhere else in my body. Thank goodness the results of the PET scan showed that the cancer hadn't spread anywhere else yet. My oncologist also started talking to me about chemotherapy and radiation treatments. 
    Being healthy my whole life, this has really come as a shock to me and my daughter. I just turned 41 yrs old and I couldn't believe that I was being diagnosed with CANCER. I'm a massage therapist and skincare therapist so I also do a lot of research when it comes to illnesses and taking care of myself as natural as possible, From the research I did on chemotherapy, I really didn't want that to be my first treatment option. I don't have a lot of faith in chemotherapy and radiation treatments. I also talked to my oncologist about what the success rate is for getting rid of the tumor using chemotherapy and radiation and she said it was just over 50%. That wasn't very encouraging for me.
    I've done research and found other methods for treating Non Hodkins Lymphoma  and found a type of CBD oil, legally bound to Colorado, that according to studies done with the Flowering Hope Foundation, will get cancer patients to go into remission after using it for only 90 days. Thats fast! But in order for me to use this medicine, I need to move to Colorado. I'm moving next tues, Aug. 9 and staying with a cousin for a little until I find a job and get settled into the area. However, I can't stay with her long, due to the strict leasing they have in Colorado. And my cousin has a 4 1/2 yr old who also is getting a CBD oil for her seizures, but she's up at all hours of the night and I'm not sure I'll be able to fully rest and get the time I need to take care of myself and recover.  
I'll be separated from my daughter when I'm there and I'd like to visit her. One of the hardest things will be, being so far away from my daughter and friends. I'm also on a restricted diet, one of the causes of Non Hodgkins Lymphoma is from roundup and other pesticides and fertilizers, so I have to eat everything organic now. Missing work a couple months due to Cancer cost me about $6000.
And then when I get to Colorado, I'll need to get a driver's license and go to a MMJ Doctor so I can get the prescription card for my medicine. I also found out that the CBD oil I need to treat cancer costs $50 a day and I need to take it for 90 days, which comes to $4500. Still cheaper than chemo but not cheap since I don't have a job, because the work I used to do is too hard on my body now. With theses costs: travel to Colorado $500, new Driver's license $100, Medical marijuana Doctor's visit $150, CBD medicine $4500, Organic food (1 month) $300, getting my own place rent/security deposit $1800
    So my goal is to raise $7,000. But any help will be greatly appreciated. Going thru this experience has humbled me and I plan on helping others in any way I can so they know their options and realize our bodies have the ability to heal. When given the right care, medicine and support. Please help support me in my fight against Non Hodgkins Lymphoma! Thank you!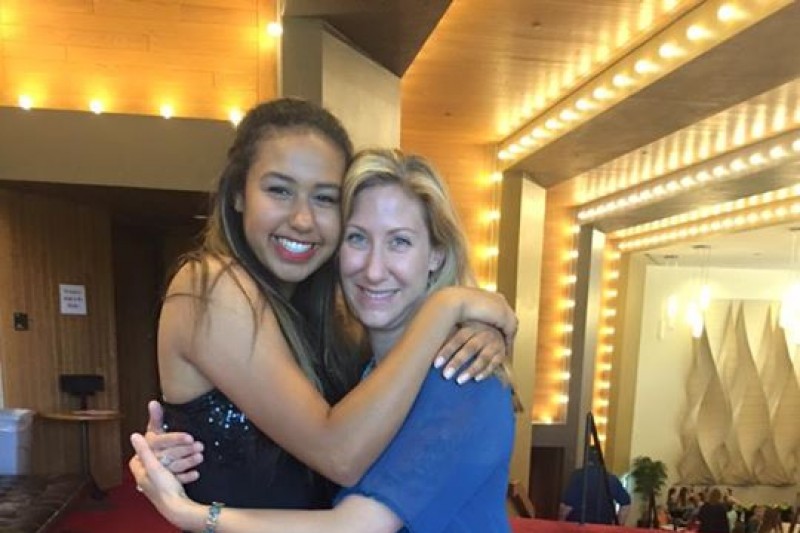 Organizer
#1 fundraising platform

More people start fundraisers on GoFundMe than on any other platform. Learn more

GoFundMe Guarantee

In the rare case something isn't right, we will work with you to determine if misuse occurred. Learn more

Expert advice

Contact us with your questions and we'll answer, day or night. Learn more