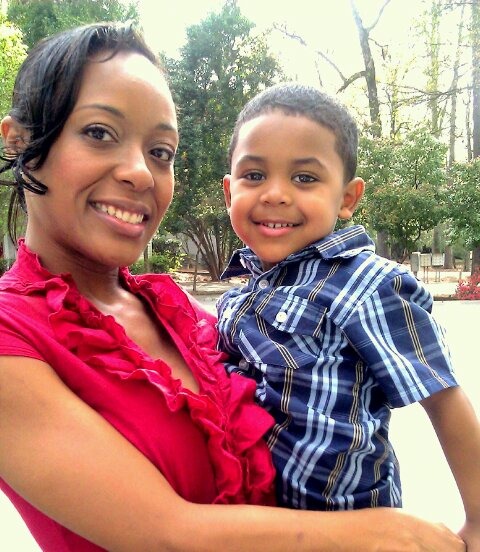 Dear Family, Friends, Fellow Mothers, and Fellow Fathers,I am a mother fighting for her 5 year old son's safety.
I am a mother fighting for my right to justice. I am a mother trying to do everything possible to protect her son. Protect my son from being a victim of parental kidnapping for a second time. Protect my son from the dangers of witnessing  and being influenced by domestic violence or becoming a victim himself.
My son, Carter Lewis, was illegally withheld from me...parentally kidnapped...by his father. On June 28, 2014, my son left with his father with his father promising to return him the next day but the next day turned into almost two months without me seeing or knowing the where abouts of my son.
His father did answer my phone calls, not my texts, and no one was ever there when I consistently visited his Atlanta home. I called the police and made police reports but what could they do if he wasn't home to enforce our current court order. Carter was with his father not a stranger so I was told there's no need for a Amber Alert. "This is a civil matter mam, there's nothing we can do, take it to the courts" is what I was being told my the police...I called DFCS for help but was only able to make report after report...there was no solid proof my child was being harmed or in danger for them to do anything. I called Legal Aid in hopes of getting legal help but due the fact that my case is a custody issue and I live in Richmond County, GA and his father lives in Fulton County, GA they could not help me with my case.
What is mother to do when so many doors are closed in her face and she doesnt know where her child is?? What is a mother to do when she feels like no one will help her find her son??
Not knowing where my chlid was or if he was okay...my heart sank to the bottom of my stomach and I felt the worst mixture of feelings in my life...fear, anxiety, helplessness, sadness, and anger. Day after Day, I felt this. Day after Day I text and called his father with no answer. 
Then on one attempt to get my son from his father's Atlanta home, an officer gave me news I never expected.  
Carter's dad and his live in girlfriend had been arrested the prior week. Arrested for battery and family violence charges. And a gun was involved.
I said the same thing you are saying reading this..
JESUS...HAVE MERCY..MY CHILD...
The officer went on to tell me Carter's dad lost his job as a Marta Police Officer... And all this time he had my son and I could not find him.
I saught out lawyers..trying to find the right someone to take my case. This would be the third lawyer I would have to hire in two years. I had already gone through two due to being in and out of court with my son's father since 2012..from custody, visitation to false simple battery charges he filed against me in an effort to get me arrested. As a new mother for the second time and just getting back to work from maternity leave, I needed time. But time isn't what I had. I needed something done yesterday. One lawyer gave the best advice in the world..."don't ever let time interfere with justice..especially when it comes to your child, act quickly." I filed for Emergency Return of Child in Fulton County pro se to get my court date and found a great lawyer by my court date. I won my case and got my son but
his father walked away scott free when he clearly violated the court order and my parental rights.
JUSTICE WAS NOT SERVED!!
GOD, how was he able to get away with doing this??!!! Jurisdiction. In order for him to be held in contempt of court, have visitaion modified, or make any changes to custody..I have to file in Richmond County, GA where the original order was filed.
I have to hire another lawyer and file asap or his father can do this to me again!! But I need help. Whose to say next time he won't ever come back with my son??
My son is terrified.
My 5 year old says he's scared that if his father gets angry again he's going to take him far away and he'll never see me again
....My child should not have these fears...especially about his father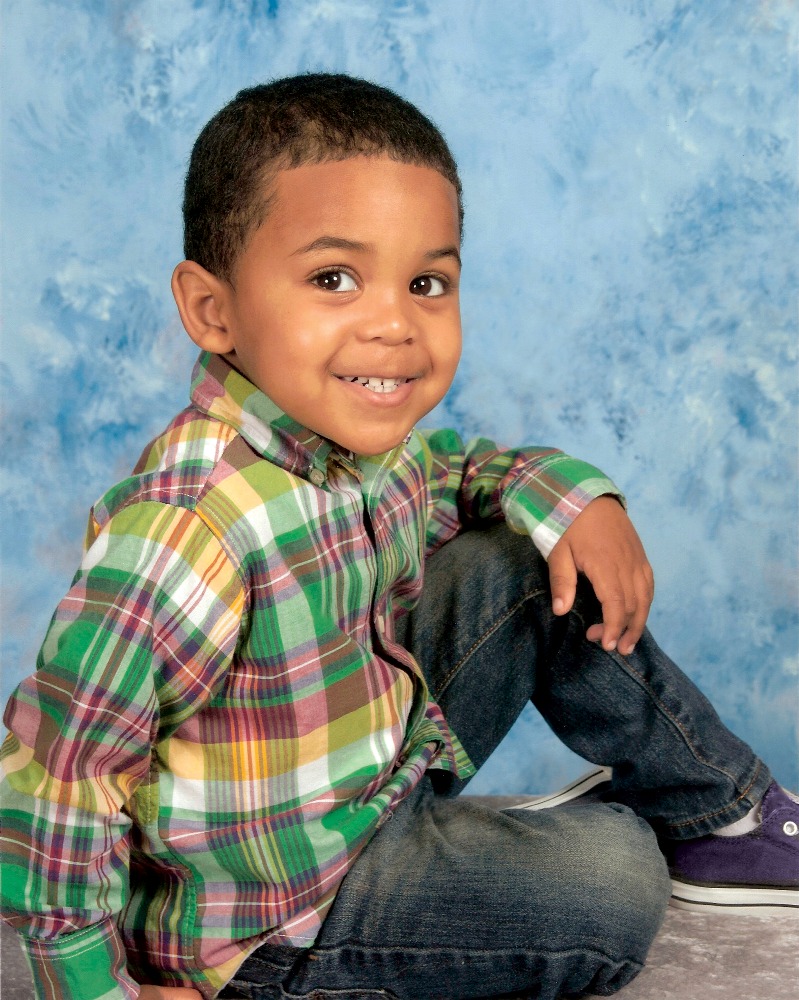 Please donate for my son Carter and help a mother protect her son. I am
asking
500 people to make a $5 donation or whatever they can to help
me pay the legal fees that will help me keep my 5 year old son safe. Help justice be served. Help
Keep Carter Safe
from having to go to a home of domestic violence with his father and keep his father from being able to illegally withhold my son from me for months at a time with no communication ever again.
                     
                        PLEASE HEAR A MOTHER'S CRY
                                     Matthew 7:7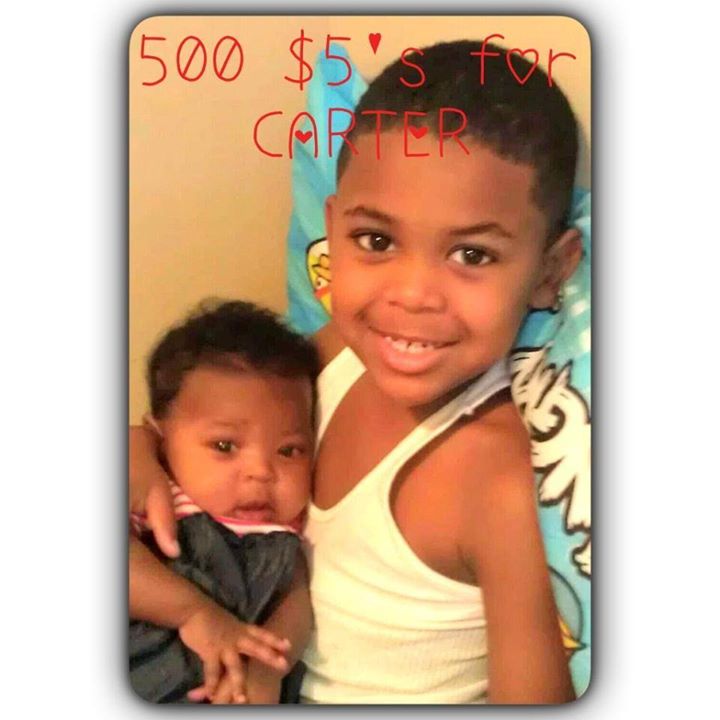 Organizer