Losing sight, helping Kalidou.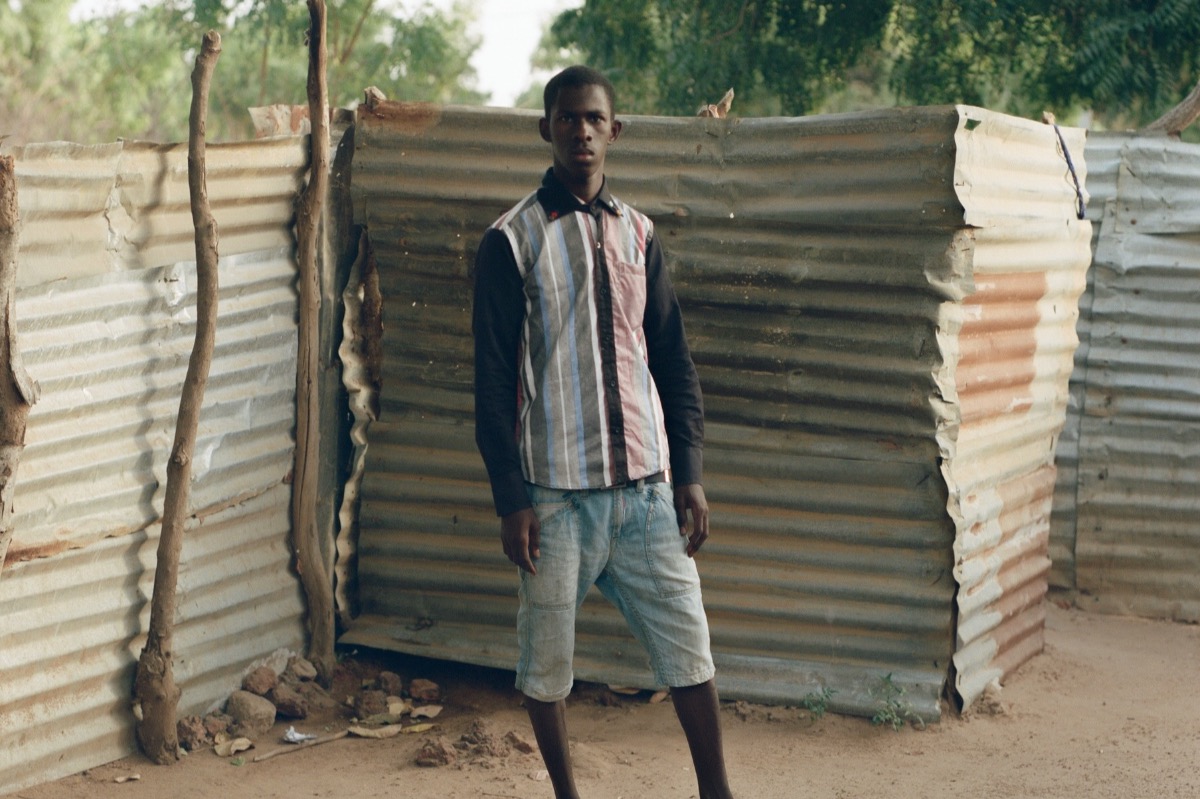 This is our friend Kalidou. He has a degenerative eye condition called Keratoconus. He's 23 years old and losing vision in both his eyes.
I met Kalidou last year, while on a photography trip to The Gambia, Marcin met him a few months later while travelling around the country.
The kindness shown to me and Marcin by Kalidou and his wonderful family was beyond incredible. After a while he invited me to stay at his home in the north of The Gambia.
As a photographer, and Marcin as a traveler we realise how lucky we are to get to meet incredible people like Kalidou, and shares their stories with the world. But Kalidou hasn't had it so easy. He had to stop school as his vision had deteriorated so much, And as his father passed away he is the mainstay of the household. But the pain he has from his eyes makes it incredibly difficult to him to even be outside in the daylight, never mind work. as a result of this he spends a lot of his time inside. I want to help.
To fix Kalidou's deteriorating eyesight and help put his life back on track, he needs a corneal transplant in each eye – to remove the damaged cornea and replace it with healthy, clear cornea tissue from the eye of a donor. The space between operations – one on each eye – would be 12 to 18 months, but in that time he could start university.
We need to raise £7,500 before December to cover both operations, medicine and postoperative care, as well as Kalidou's flights to Ghana, where the operation would take place. The surgery will allow him to rebuild his life and continue with his studies, and his dream is to enter politics – to make a positive change for people in The Gambia, to improve their standard of living.
In the month I spent living with and photographing Kalidou and his family and the time Marcin spent there, we were both in awe of his generosity, his wisdom, his determination, his kindness, and his eagerness to help others. If he has 20 dalasi (the currency of The Gambia), he gives 15 to his mum, whom he cares for with his siblings since their father passed away. He speaks six languages and understands people in all of them.we both have never met anyone who goes out of their way to help others so regularly as Kalidou.
For us, to be able to help Kalidou, to allow him to fulfil his potential, to give him that extra help he needs, would mean the world to us and be a once-in-a-lifetime opportunity for Kalidou.
Any money raised over the goal will go to Kalidou and his Family to help them improve their standard of living, school books for the kids, food for the family, and to providing the house with power (something it does not have currently).
I thank you for your time and appreciate you reading Kalidou's story.
A bit about me-
I am a 22 year old British Iranian photographer based in the UK,  you can view the images from my time with Kalidou and his family
Here
  or at 
www.ariamark.com/kalidou
About Marcin-
Marcin is a 29 year old Polish engineer, who's love for travelling,  exploring and learning about other cultures has taken him all over the globe.
Kalidou at his primary school.
More from the Series

Thank you so much for your time, Donations or sharing this campaign.
Aria & Marcin
*Frames to be collected or courier organised*
Organizer
Aria Shahrokhshahi
Organizer
Nottingham, East Midlands, United Kingdom