Joyce's medical/care experiences
Joyce was diagnosed with a fractured back in December of 2016. In January, it was determined via lab work that she had Multiple Myeloma, a blood cancer that is not curable, but treatable. In early March, Joyce started to receive chemotherapy. In the beginning, the chemo appeared to be working. After a short while, however, Joyce's body started to resist the chemo.  A new course was initiated, which her body also rejected. After a short rest period, yet another course of treatment was started.  At this point, Joyce was given an option to stop chemo and receive compassionate care. She opted to continue fighting the disease. Unfortunately, this last attempt also resulted in her body being unable to except the chemo.
Our Mom is now receiving compassionate care, and trying to come to terms with her mortality. She has returned to her home, so that she can spend her remaining time with her husband and family.
Throughout her life, Joyce has never hesitated to step up and help family members, usually at her own expense. She has repeatedly donated her time and money to her church, and also to friends, as well as strangers, in need of a helping hand. Joyce has often taken the lead in raising funds  for families in need, generously donating her own money she often did not have to give but gave despite that fact and her time.
Now, taking into account the astronomical medical expenses that Joyce's illness has rapidly accumulated, combined with the fact that she currently has limited resources to pay even day-to-day living expenses, not to mention funeral and burial costs; the need for assistance is immediate. Joyce has no life insurance policy, so there will be no forthcoming funds to help with costs after she passes.  Her husband's income will not cover these and other expenses, such as back taxes, so there's a very real possibility that he will not be able to keep his home without some sort of financial help.
My sister and I live very modest lives, and do not have the means to provide any substantial financial support.  When the time comes, we do wish to give our Mom the funeral she so deserves, in tribute to her selfless service to others. We also hope to help our Dad, so that he is able to remain in the house that he's called home for over half a century, located only a few short miles from his childhood residence.
We are not a family that typically asks for help. On the contrary, we're usually the family extending a helping hand when needed; requesting assistance is very hard for us to do. That said, any donations to aid our family would be greatly appreciated. We are asking for a large amount in hopes of raising at least half of it. 
The size of our monetary need is such that we request that you share this link with others.
We also respectfully ask that you not  share this with our Mom, as she is still trying to come to terms with her current condition.
Lastly, with grateful and full hearts, my father, my sister, and I offer our sincere thanks for any help we should recieve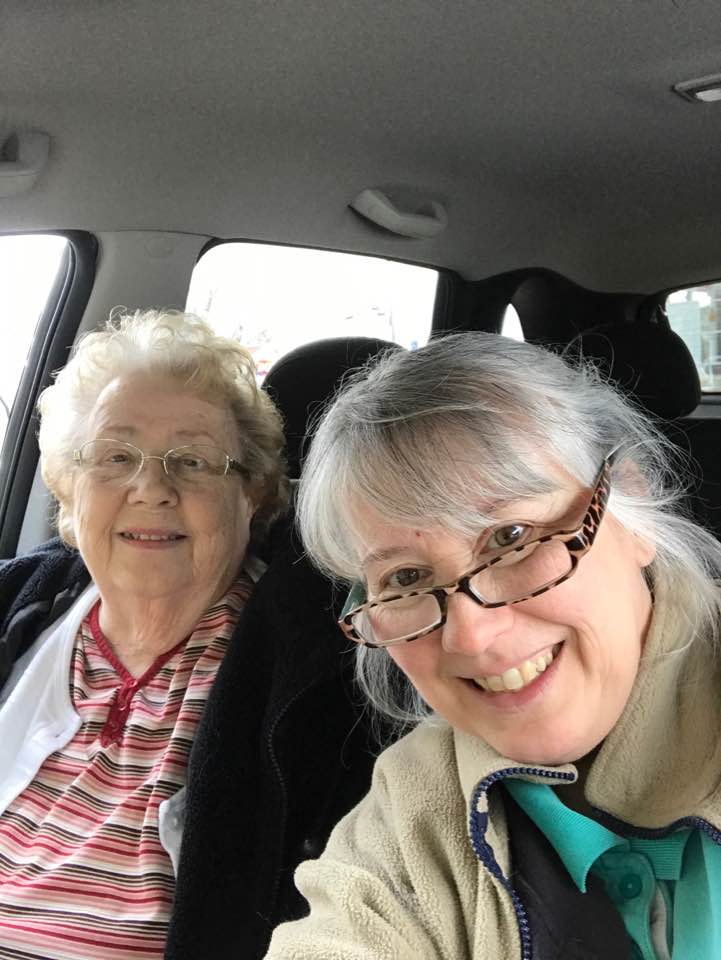 .

Organizer
Karen Poulin-Anderson 
Organizer
South Portland, ME