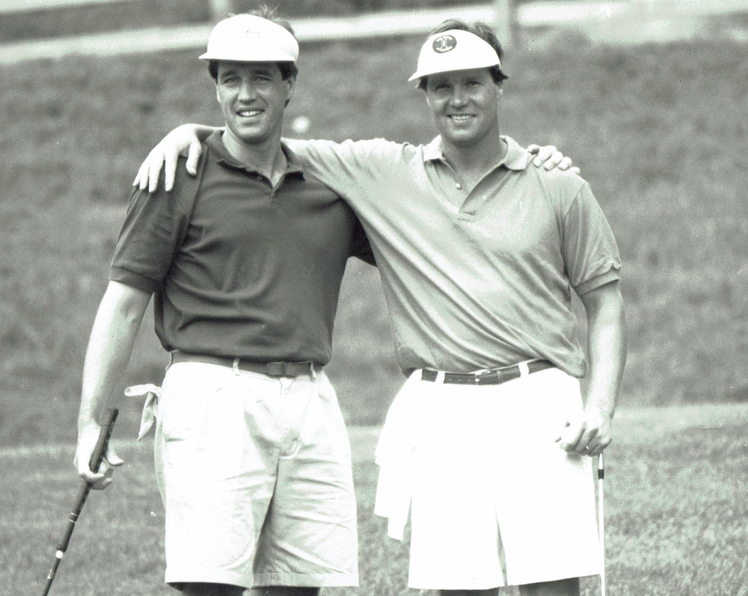 My name is Bill Winter and I am reaching out to as many people as possible because one of my best friends needs help.  Jack Harrigan has a disease called Spinocerebellar ataxia (SCA). It is a progressive, degenerative disease. There is no known effective treatment or cure. It affects almost every aspect of his life including his ability to walk, talk, sleep, eat, etc.  Jack has maintained a positive attitude throughout this ordeal and still has that great laugh and big smile.  He is one of those people that you like the first time you meet him and that never changes. He can no longer work and is becoming more and more dependent on others for help. 
Jack has been fighting this disease for several years now and as a result he and his wonderful wife Carol and their two sons Liam and Patrick have had to make many adjustments. They moved out of their home in Randolph and are now located in Lake Arrowhead in Denville as they needed to move into a home that they could make ADA  compliant/wheelchair accessible. They are in the process of doing so now and it's a big project. 
I know many of you know Jack from the golf course.
He was one of the best golfers in the area. He was a 6 time Club Champion at the Knoll CC in Parsippany (He would have been a 7 time Club Champ but I chipped in on the 36th hole to win 1 up...... But enough about me... Ha). He also was a member at Rockaway River CC and Fiddlers Elbow where he was a 2 time Club Champion. 
I know we get caught up in our own lives and the concerns and issues we all have, but when you look at the hand Jack has been dealt I think it puts our own problems in a different perspective. I also know that many people in times like this do not know what to do or how they can help. At this time anything you can donate to Jack and his Family I know will be greatly appreciated.  
To All of you and your Family and loved ones, we wish you Happy Holidays,  a Merry Christmas and a Happy and HEALTHY New Year!!  
God Bless us All.
Please pass this on to others.