Help Honor Fallen Marine Aircrews
On August 19, 2017, at 10 a.m., the Veterans Memorial Park Foundation of Pensacola will host a memorial ceremony for the 19 fallen Marines of HMLA-469 Vengeance 01, HMH-463 Pegasus 31 & 32, and Blue Angel 6.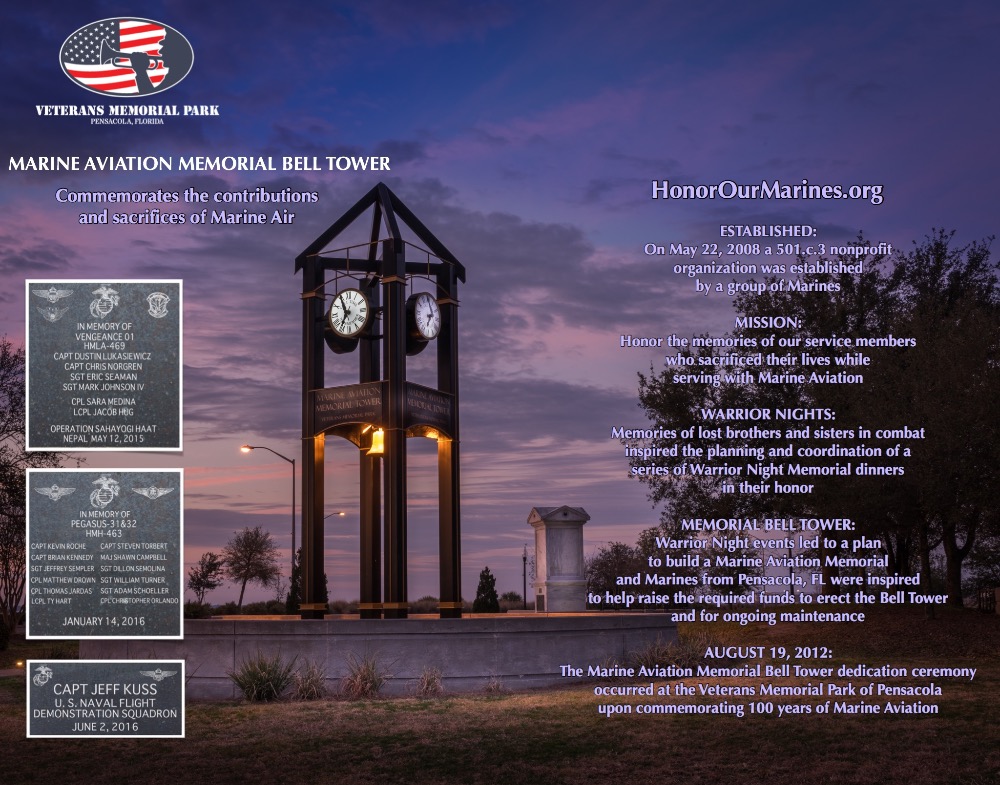 Please support the Veterans Memorial Park Foundation of Pensacola as we raise funds for the creation of three memorial plaques, to be placed at the base of the Marine Aviation Memorial Tower, to commemorate their sacrifice and assist with travel expenses for the fallen next of kin who wish to attend the ceremony.  The majority of these family members are located out of state and will require a plane ticket and hotel accomodations in order to attend the ceremony.
During Operation Sahayogi Haat in Nepal on May 12, 2015, the UH-1Y Huey crew of
Vengeance 01
(Capt Dustin Lukasiewicz, Capt Chris Norgren, Sgt Eric Seaman, Sgt Mark Johnson IV, Cpl Sara Medina, and LCpl Jacob Hug) made the ultimate sacrifice while providing critical humanitarian and lifesaving assistance to Nepalese earthquake victims.  
Off the coast of Oahu, two CH-53E Super Stallion helicopters collided during a night combat training mission on January 14, 2016.  All 12 Marines aboard
Pegasus 31
(Capt Kevin Roche, Capt Brian Kennedy, Sgt Jeffrey Sempler, Cpl Matthew Drown, Cpl Thomas Jardas, and LCpl Ty Hart) and
Pegasus 32
(Capt Steven Torbert, Maj Shawn Campbell, Sgt Dillion Semolina, Sgt William Turner, Sgt Adam Schoeller, and Cpl Christopher Orlando) lost their lives in the tragic mishap.
During practice for an airshow in Smyrna, Tennessee, on June 2, 2016,
Blue Angel 6
pilot Marine Capt Jeff Kuss was killed when his F/A-18 Hornet fighter jet impacted the ground.
The August 19 ceremony will include the unveiling of three memorial bricks to commemorate the above losses to our nation and provide a permanent place of remembrance of these fallen Marines.  Please help us raise the funds necessary to assist the families of these 19 fallen heroes in attending the dedication ceremony.
Our Veterans Memorial Park Foundation is a nonprofit, tax-exempt charitable organization under Section 501(c)(3) of the Internal Revenue Code.
Donations are tax-deductible as allowed by law.
EIN# 45-3704451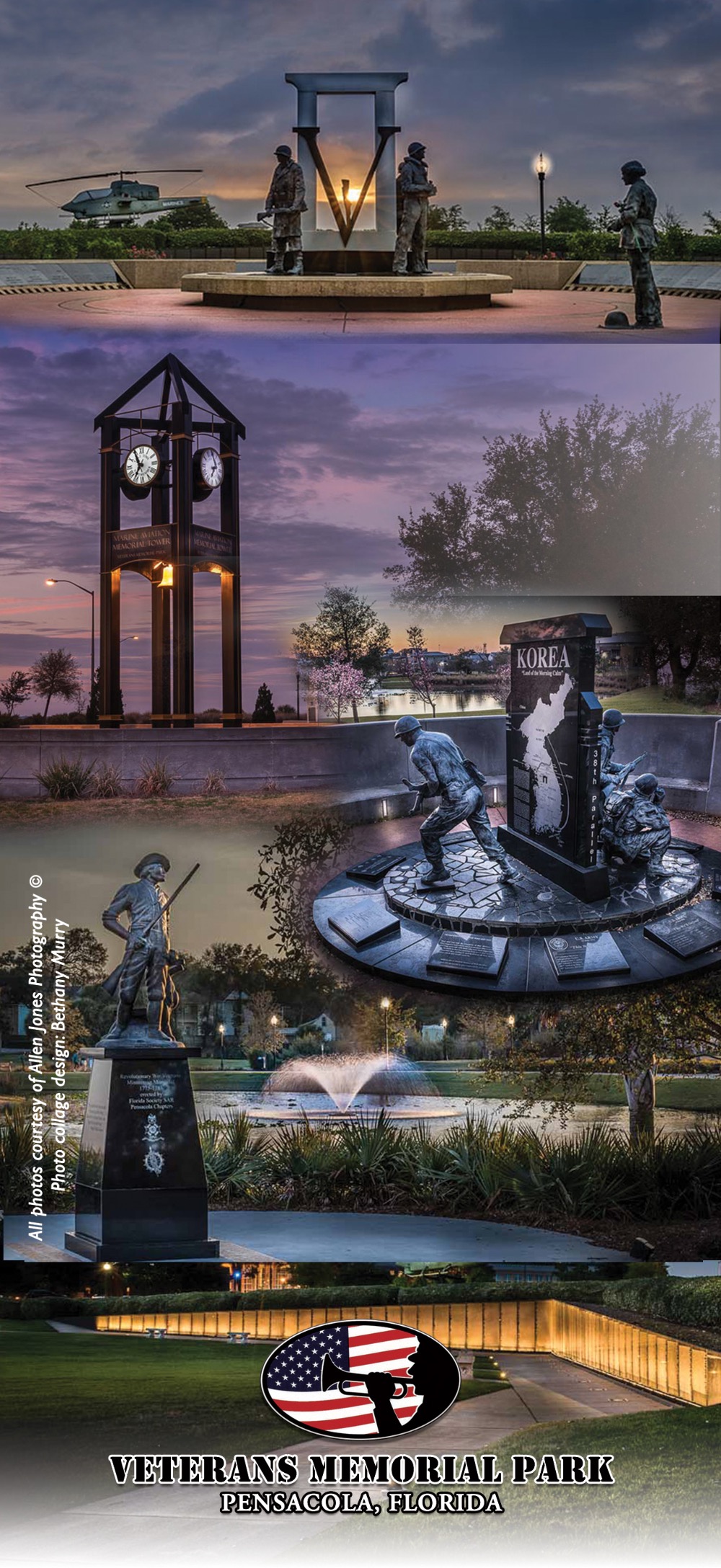 The  ceremony will include family members and friends of the fallen, active duty service members and Veterans. It will be open to the public. Veterans Memorial Park Foundation of Pensacola President, Captain Butch Hansen, USN ret., will preside over the ceremony, and the keynote speaker will be Col Don Chipman, Commanding Officer of Marine Aviation Training Support Group-23 aboard Naval Air Station Pensacola.
Organizer