Homeless Former Pentagon Employee Foundation

                                                    BRING HOPE BACK TO MR. JAY FOUNDATION

How it all started:
http://www.wboc.com/story/40135383/seaford-truck-spawns-unexpected-friendship 
My name is Vernon Roberts and I am from Bridgeville, DE.  I have had the opportunity to meet and build a great relationship with Mr. Jay Struve, a homeless man known as the man with the truck.  We set up this Foundation for 100% of the proceeds to go to Mr. Jay.  Before navigating to the Delmarva Eastern Shore, he lived in the Washington D.C. area.  He has been homeless for roughly 8 years, living out of his only prize possession which is his truck and eating out of several dumpsters.  He would collect things in nearby areas and dumpsters and store them on his truck to sell at nearby flea markets. He has been cited off and on for years up and down the Delmarva Region.  Seen in just about every Walmart parking lot , Food lion parking lot and other businesses in near by cities such as Salisbury, MD, Seaford, DE, Dover, DE , Cambridge, MD and other cities.  He uses these spots to use their WiFi to search for jobs from a Verizon tablet that he found in a dumpster behind a pawn shop. He has been unsuccessful in finding a job because of his age (62) and no current address and he also lost his social security card. During this time no one would stop and ask if  he needed help.  Yet they would take pictures of his truck and post it on social media.  

Here are some of the comments that have been posted:

https://m.facebook.com/story.php?story_fbid=10205696147478471&id=1698559702

One Wednesday night, I was led to stop in a Walmart parking lot and ask Mr. Jay if I could help him with anything such as food, money  or something. He replied "GET ME A JOB"!  He didn't want anything else. So we started talking and the conversation turned into a 4 hour conversation.   As I was talking to him I realized he was very intelligent and he wasn't your average homeless person. He was a former employee of the Pentagon, he does not drink, nor do drugs, or even smoke cigarettes. He is just a person who fell on hard times. His Parents are deceased, he went through a mental depression, he lost his parents house due to a fire, and he had a injury to his eye where he is legally blind in one eye. Due to lack of insurance he could not get any assistance for his eye. There were many other things that had taken place over the years. I posted his story on social media and requested did anybody know of any jobs that were hiring. Less than 48 hours his story went viral. People from all over started donating clothes, food, and even sending monetary donations. That night someone sent a message for a job fair in Maryland for the next day which was Thursday, so I took him to get a haircut and we went to the job fair.  We were also able to put him in a hotel for a week, from donations from social media followers all over (New York, New Jersey, Atlanta, Texas, Delaware,  and Maryland), until i was able to get him in a shelter.

He is now currently at the Crisis House  for 60 days located in Georgetown, DE.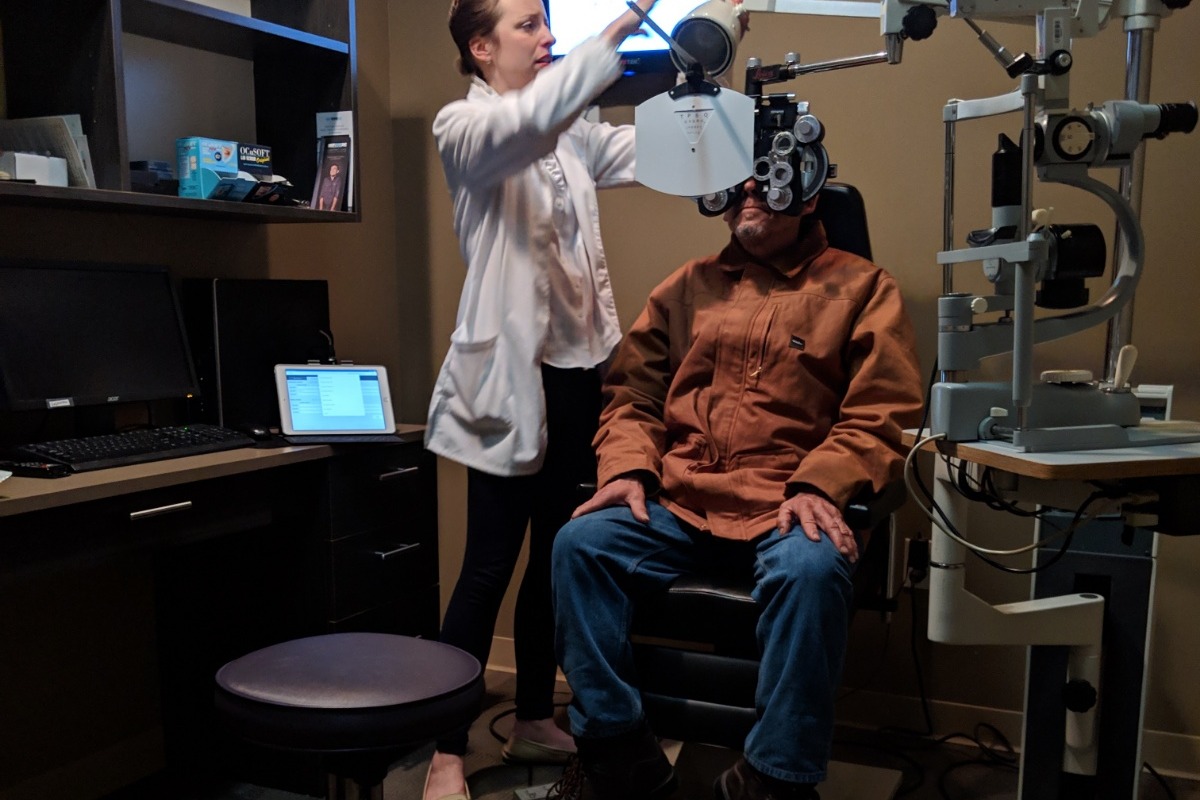 Getting Eye exam and glasses at MyEyeDr. in Georgetown, DE


 We have been able to get a lot accomplished over the weeks.  He now has medicaid, so he could get his insurance for health and vision. Because of that, he was able to get a eye exam and get some prescription glasses.  In just 4 weeks we were able to get him his first job in roughly 8 years at Dart, Inc , where they make paper cups and paper plates. So we are very excited about that and so is he!!!!!
Just got hired at Dart, Inc  located in Federalsburg, MD.There is a lot we still are looking to complete for Mr. Jay.  Many people from social media have come together to assist in removing all the scrap that was on his truck so that his truck would not violate highway safety laws but his truck finally gave its last run and is no longer usable.  So we want to raise money to get him another VEHICLE.  I currently transport him everyday back and forth to work from the shelter.  We have set up a trust fund for Mr.Jay.  ( BRING HOPE BACK TO MR.JAY FOUNDATION) He will need insurance on his vehicle and we want to get him into a senior living housing community or a nice apartment, furnish it, stock him with groceries, make sure he has money for utilities and he will need clothes. He has alot fines that he needs to catch up as well. So the  goal is to raise enough funds so that it will sustain him for at least a year. This way he will be able to function smoothly with no more stress and save the money that he receives from his job.  So we pray that you will find it in your heart to donate to this wonderful man, whether its $1, $5, or $50, we will be forever grateful and thankful for whatsoever you see in your to give.  He is just another person who needs a second chance at life. He is very intelligent and is very frugal with what he has. If he gets the second chance, I'm sure he will be on his way to a successful and blessed future. I pray that you will be blessed for blessing someone else and paying it forward. May God bless you and Mr. Jay.

        *** (100 PERCENT PROCEEDS WILL GO TO MR.JAY STRUVES)****

If you want to follow the timeline events on this viral story you can go to:
https://m.facebook.com/story.php?story_fbid=10205673249026024&id=1698559702 Here are some more pictures of his journey:
Interview with Channel 16 Wboc News (Faith Woodard)
First day check-in at the shelter.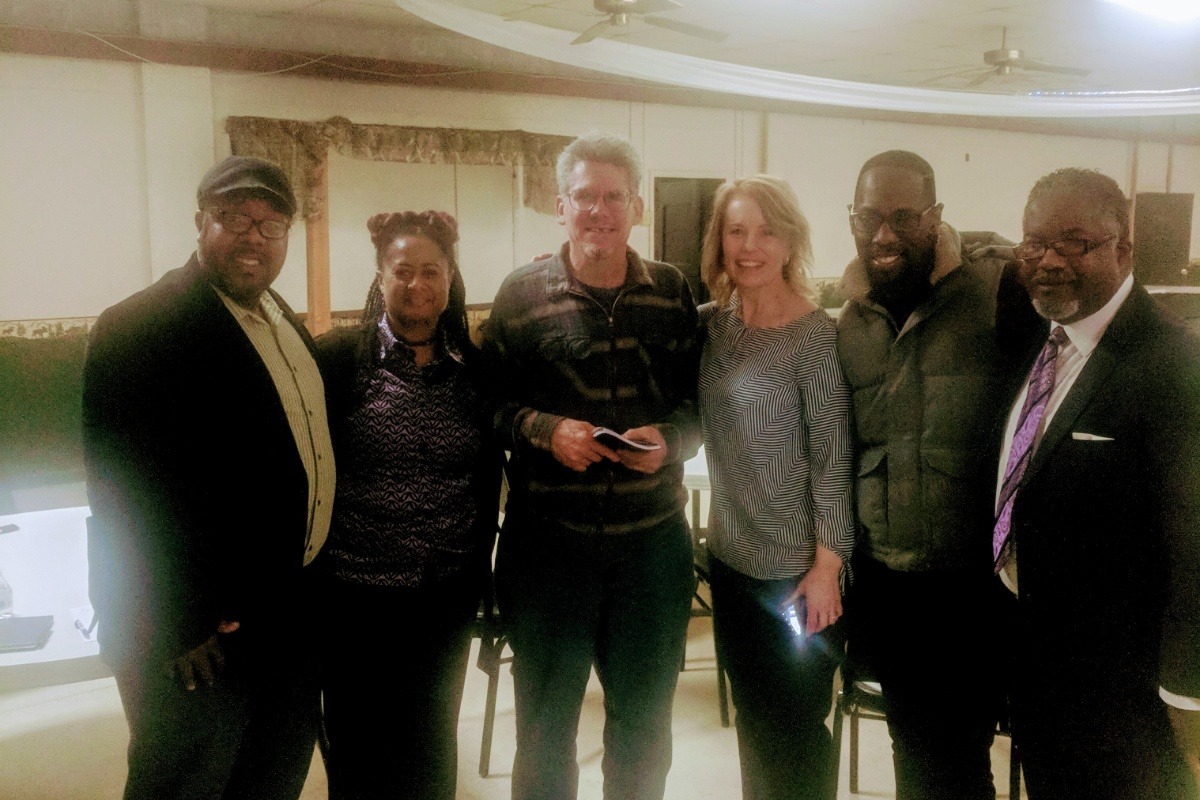 Job fair interview with the director of HR. They had already heard of him before he got there!!


Jaquay Jones Social media follower treating him to lunch.

People from social media helping to remove the scrap metal and other materials off Mr. Jay's truck.

Donations from a social media follower (Shamaine Hinds)

Donations from a local barbershop (Marvin Cooke & Gary Cannon)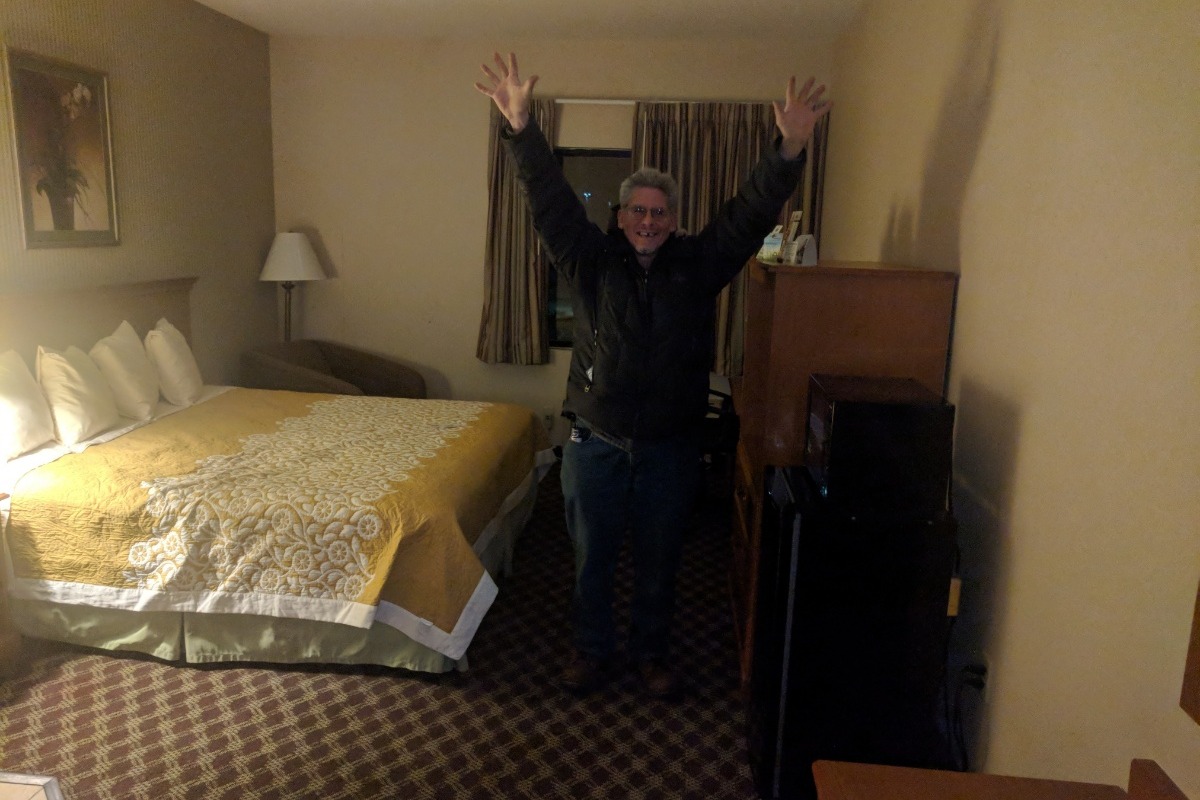 First night sleeping in a hotel.

On our way back to the hotel after job fair.


Inside Mr. Jay's truck where he slept every night.
Organizer