Burton Needs Double ACL Surgery :(
Our 13 month old rescued lab/dane mix has two torn ACLs! Help get him on the road to recovery and learn symptoms that could help recognize the same injury in other dogs. Burton's story...


Summer of 2013, we decided to rescue a pup. Beyond our love for dogs, a major reason we decided to rescue was to give our emotionally unstable boxer, Dexter, a much needed friend and to give a dog in need a chance at a better life.
That May we came across Burton and shortly after he was part of the family. Burton & Dexter were and continue to be inseparable!
Burton also has a sister, Kaliki. She's a feisty pug that runs the show. They too love each other.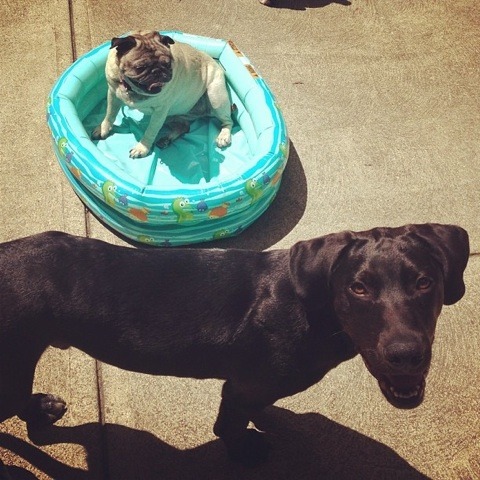 Along the way Burton was always a little goofy and like most pups, a lot clumsy - he couldn't ever seem to walk in a straight line and his hind legs always seemed too tall and too close together. He also had an unnaturally tall arch at his lower back.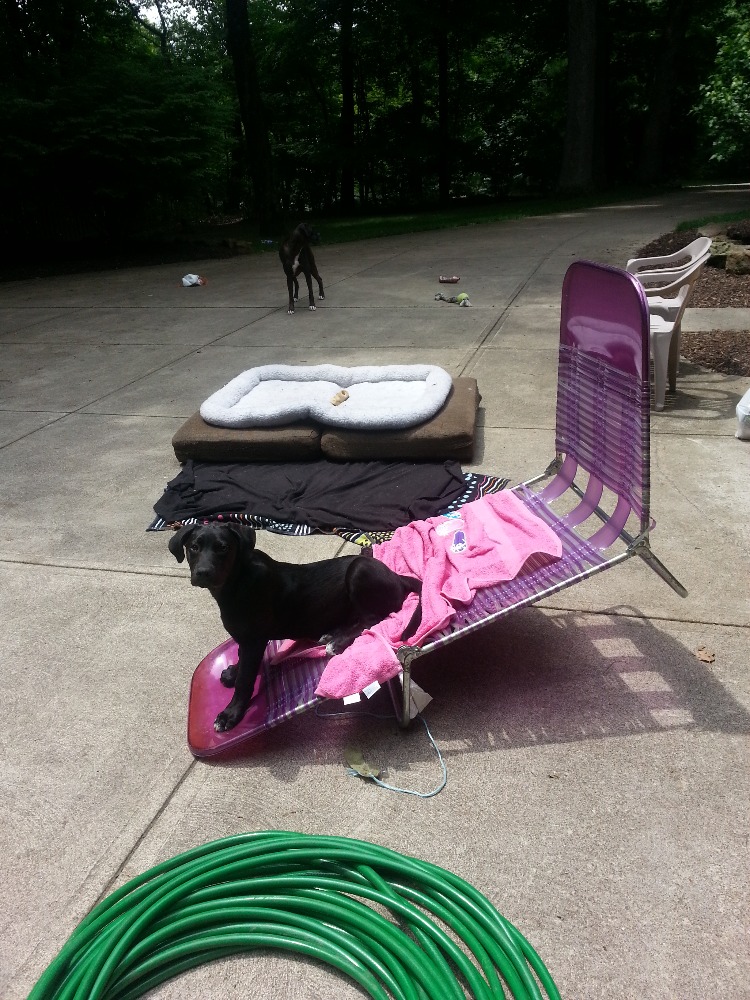 After a vet visit to ensure all was ok, Burton received a clean bill of health. The diagnosis was the unique mixing of his Lab and Dane genes, and a puppy being a puppy. And he was on his way.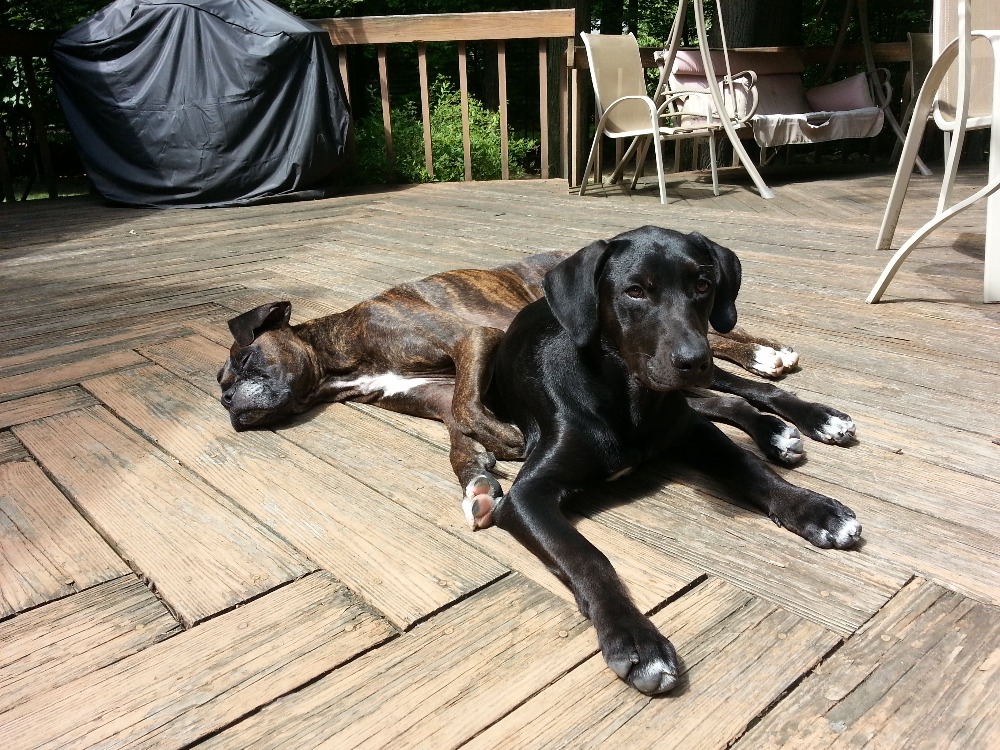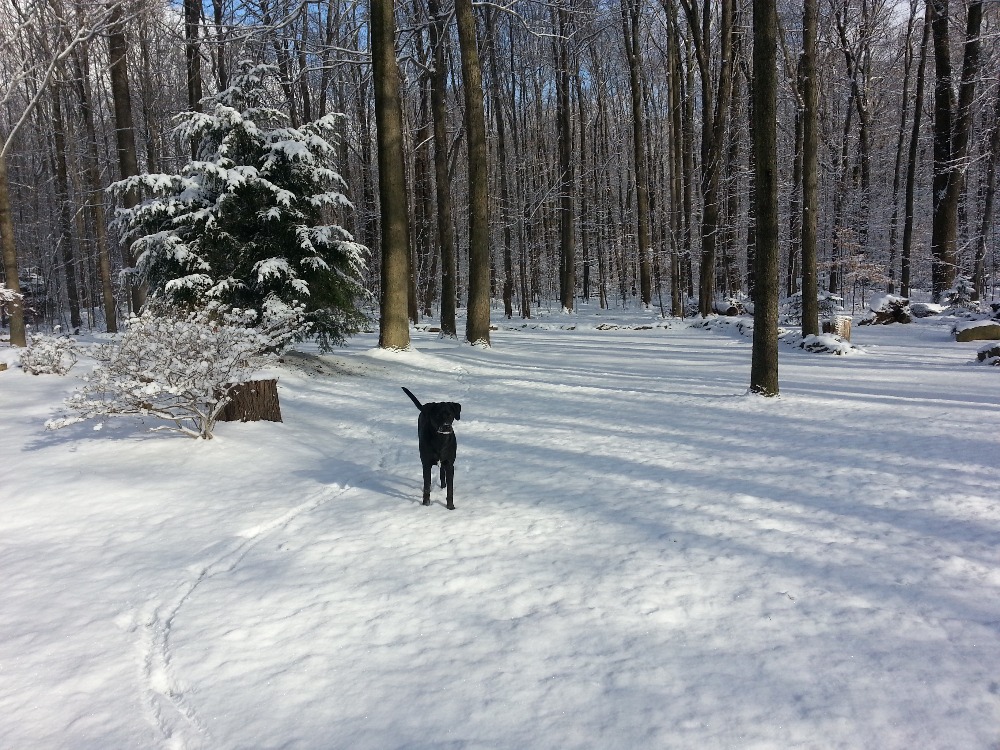 Within 6 months, Burton quickly outgrew his brother. As Burton grew, he never seemed to outgrow his clumsiness and odd posture.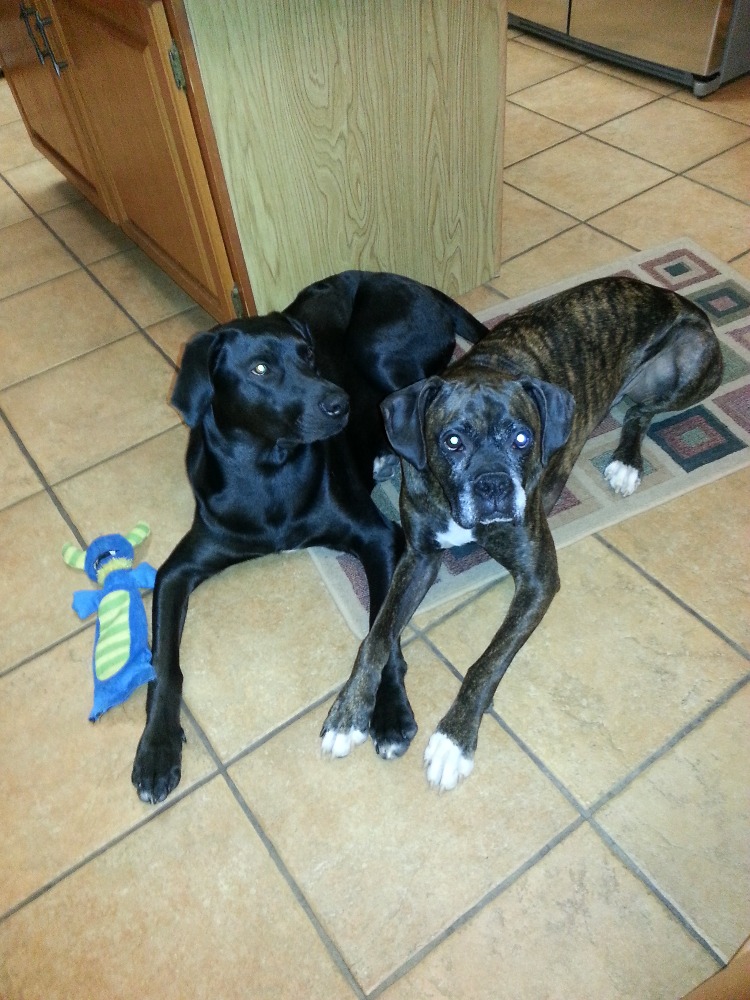 One day Burton woke up really sore and had a hard time getting up. The next day he had a significant limp and no longer wanted to get up to play, walk or eat. No worries, he wasn't starving. He was quick to eat just about anything you brought to him.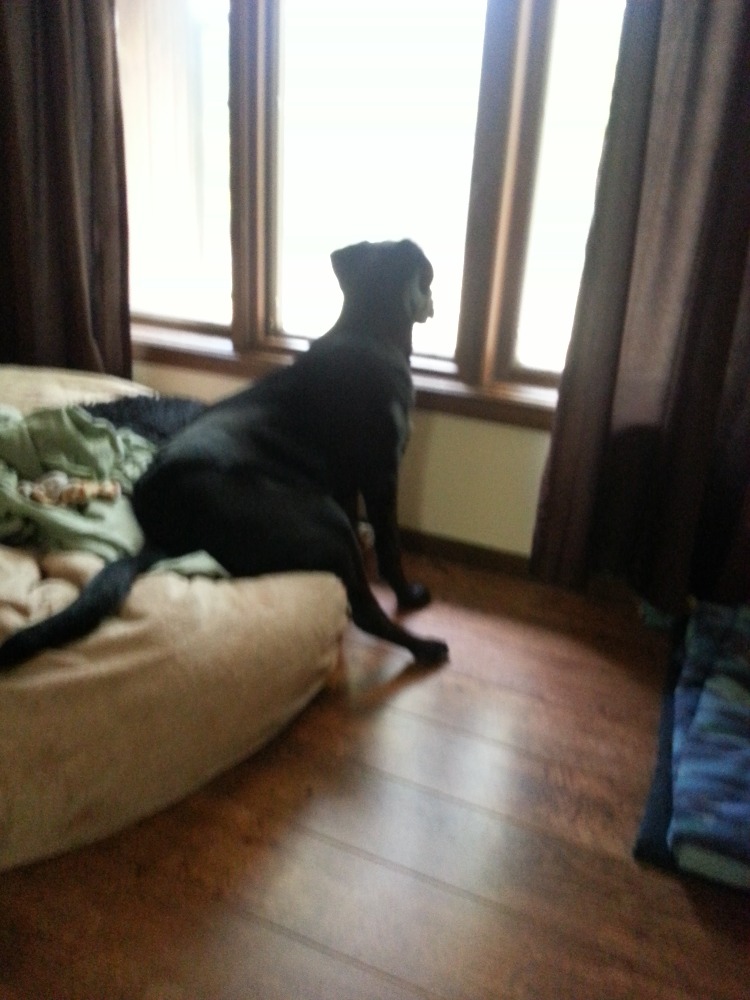 We immediately took him to the vet. After a full body x-ray and a physical examination by two vets, it was determined that both of his rear ALCs were torn! The vet believes that a combination of trauma at a young age and a genetic predisposition caused the very uncommon tearing of both ACLs at the same time. We rescued Burton from a home with 15 dogs - we believe something happened in the overcrowded home.
It also appeared that the partial tearing of his ACLs went undiagnosed for a period of time that caused muscle dystrophy in his hind legs, ultimately creating the exaggerated arch in his back due to him shifting his weight to his front legs and the odd, unbalanced stride that presents as perpetual puppy.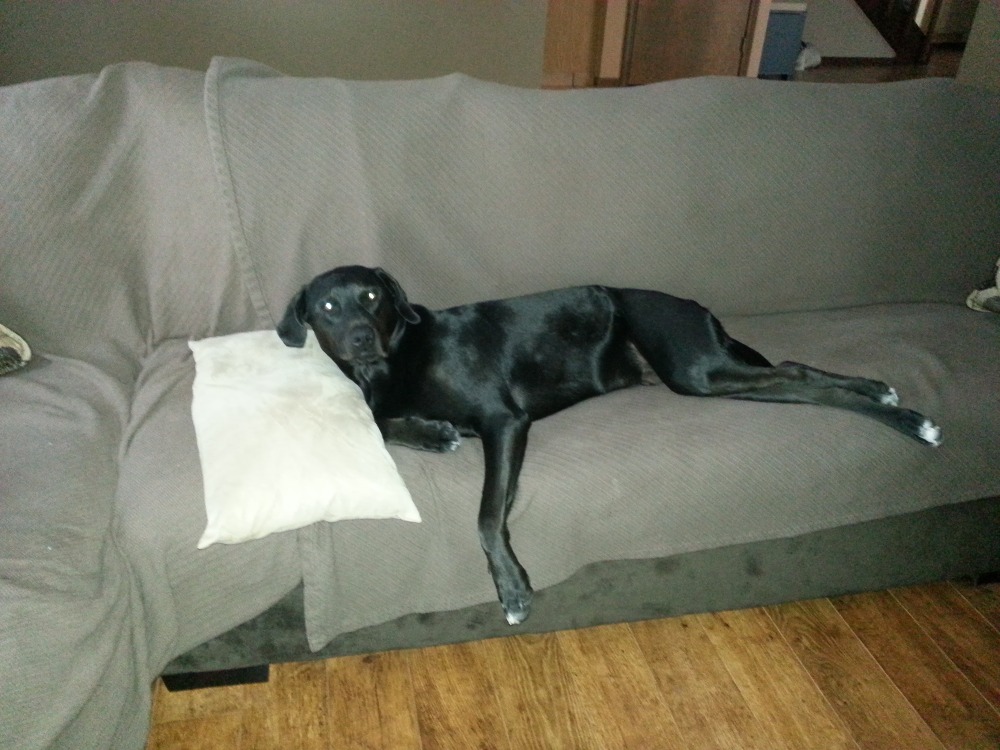 As time went on (days) Burton became less and less mobile. We have him medicated and are doing our best to carry him up and down the stairs, but at 83-pounds it isn't always an easy task.
The good news is there is a fix in the form of surgery, specifically called Tightrope cranial cruciate ligament repair. Burton's surgey is scheduled for March 27. The surgery, combined with several months of rehabilitation, will help Burton regain (hopefully) full mobility.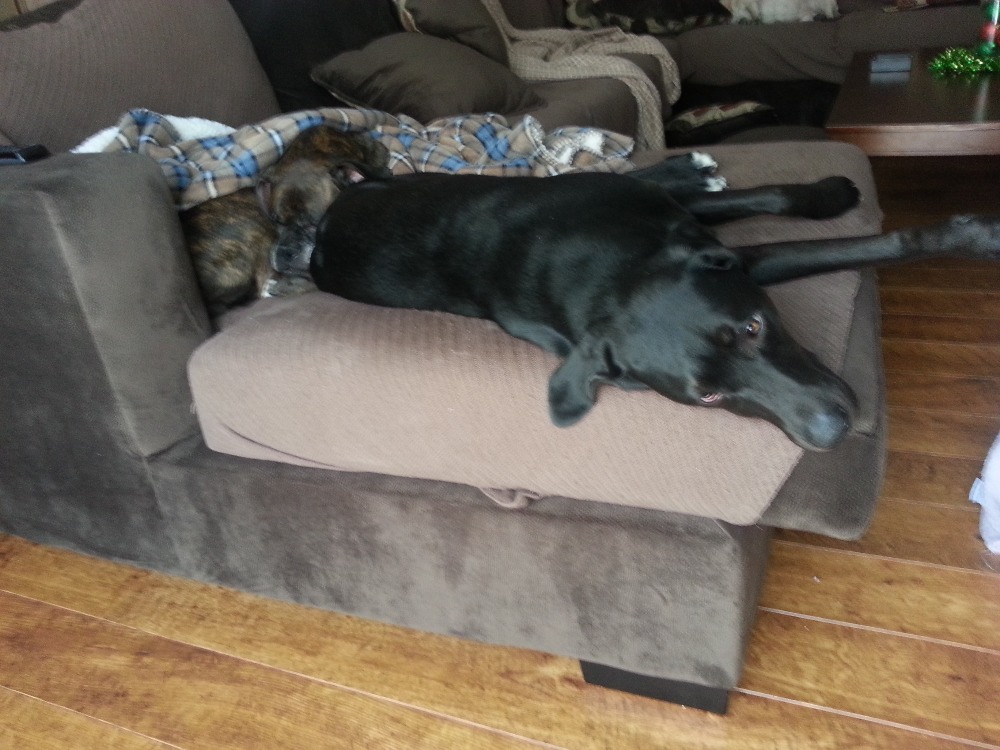 The bad news is the surgery from start to finish is looking like it will cost $5,000. Regardless of this cost we are committed to fixing our loved dog. We are committed to the better life we promised when we rescued him.
I also want to mention that we are having our first child this May (5/15). We are hopeful to have Burton on the mend well before our baby arrives.
It isn't often we ask for help, but with a child on the way and rescued dog in need of help, we are hopeful a collection of small donations will help ease the cost and bring our dog back up to all fours before our baby joins the pack.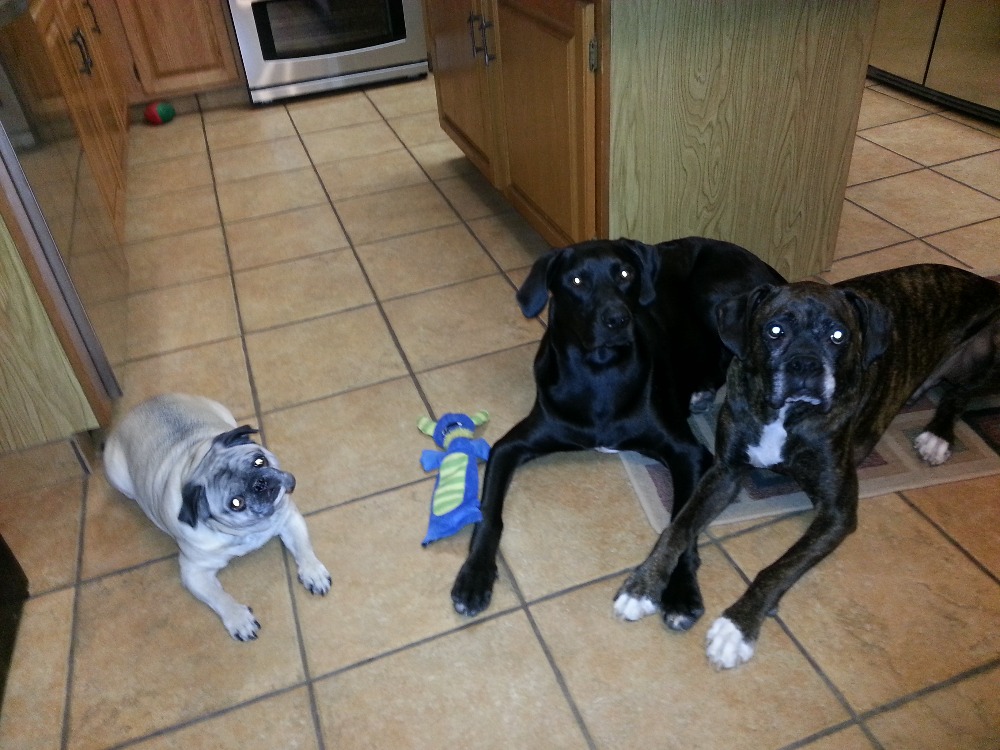 We are fixing Burton no matter what. But any contribution is appreciated! If you are not able to help financially, please share this story - we really appreciate the help!

Organizer
#1 fundraising platform

More people start fundraisers on GoFundMe than on any other platform. Learn more

GoFundMe Guarantee

In the rare case something isn't right, we will work with you to determine if misuse occurred. Learn more

Expert advice

Contact us with your questions and we'll answer, day or night. Learn more