George Waples Memorial Fund
George left us all too soon. We, his family and friends, created this site to help honor his memory. We're asking your generosity in helping defray funeral expenses arising from his untimely departure.

George, King George III, departed this life on Father's Day, June 16, 2013. His heart belonged to Peyton, his baby girl. We are gathering resources to celebrate his life with a memorial service. Your financial support will help to do that. You may donate online. If you would like to contribute off-line, you can record your pledge and write the check to Ronald Harvell. The mailing address is Ronald and Cynthia Harvell, 268 Land'Or Drive, Ruther Glen, Virginia 22546. The family will appreciate any support offered.All remaining funds will go toward Peyton's future.
We will post the final arrangements on this site and on facebook "King George III," when finalized.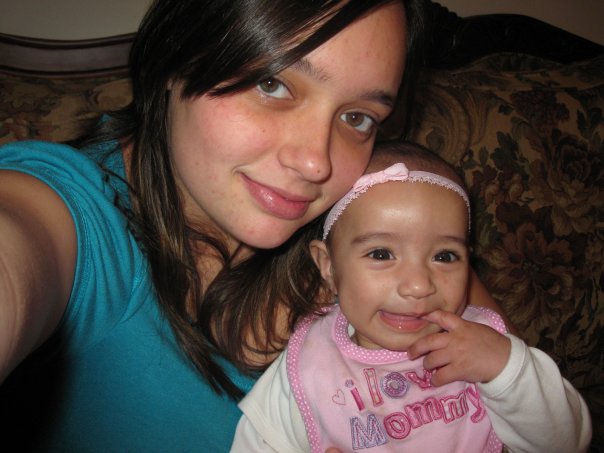 By Brandin Harvell
Rest In Paradise To My Brother King George III, I'm Gonna Miss Those Late Nights When Me, You, And Alex Harvell Would Just Talk About Where We Wanted To Be In Years To Come And How Much Of A Paradise Life Is Gonna Be, Well Your In Paradise Now My Brother, In This Judgmental World You Stayed Humble Even With People Trying To Bring You Down, You Was A Young King And Kings Never Die..I Love You G Forever...
LoLo Tilleryposted toKing George III
Sunday via mobile
Missing u like crazy n ur silly self.... you left this world way to soon.thank u for teaching me to be humble! I will never forget u, all our laughs and fisting pumping! Your a wonderful friend and the best father I've ever known. R.I.P and we know u are watching over us all. I love you always n forever G....
Will Waller
Sunday near Beaverdam
To King George III - you were probably one of the truest friends I ever had. Taught me what it was like to not take things so seriously - as one of your other friends said - to be humble. I was telling your brother Marcus A Waples how I will always remember that part in my life where you, your brother, and your mother were in it, and so largely involved - all the adventures we had - never forgotten, and gone too soon... Rest well, George.
Alex Harvellposted toKing George III
Monday
Smilinq right now bro cause I know you chillin in Paradise!
Date published: 7/24/2005
Congratulations, George!!!
Praise the Lord! We are happy to announce that George Allan Waples III has received his high school equivalency diploma effective June 18, 2005. Many of you may have attended school with him at Faith Baptist, Chancellor Middle, Carmel Christian or Caroline High. George plans to attend technical college in the near future, to obtain his license as an electrician. We are so proud of him!
Cynthia Waples-Harvell Mommy (Grandma), Christopher and Ronnie love Georgie, Emily and Peyton and always will! Georgie loved Emily and Peyton so much and was so happy about their future plans together! Look how happy he was! He is with us in spirit everyday!
King George III
January 7 via mobile
I'm tryna learn somethin new. I'm tryna surround myself with people that inspire me or at least inquire similar desires.
King George III
January 7 via mobile
theres gonna be some stuff you gonna see thats gonna make it hard to smile in the future, but through whatever you see, through all the rain and the pain you gotta keep your sense of humor. you gotta be able to smile through all this bullshit...remember that.
King George III
November 14, 2012 via mobile
The truth is, everyone is going to hurt you. You just got to find the ones worth suffering for.
King George III
October 8, 2012 via mobile
It's the game of life. Do I win or do I lose? One day they're gonna shut the game down. I gotta have as much fun and go around the board as many times as I can before it's my turn to leave.
King George III
July 30, 2012 via mobile
Life is one big road with lots of signs. So when you riding through the ruts, don't complicate your mind. Flee from hate, mischief and jealousy. Don't bury your thoughts, put your vision to reality . Wake Up and Live!
King George III
January 23, 2012 via mobile
Yea i might be a lil cocky, but havin a 2 year old that is potty trained, knows all her colors and shapes dont help it at all.
King George III
January 30, 2012 via mobile
Be who you are and say what you feel because those who mind dont matter, and those who matter dont mind.
Marcus A Waples
July 14, 2011
Shout out to my brother King George III. The only person who has ever understood me and stuck beside me through all of my life. We have been through a lot together and he is the only person who is fully capable of my trust.
King George III
November 9, 2010
'I believe that everything you do bad comes back to you. So everything that I do that's bad, I'm going to suffer for it. But in my heart, I believe what I'm doing is right. So i feel like I'm going to heaven
Alex Harvellposted toKing George III
Monday
Smilinq right now bro cause I know you chillin in Paradise!
Neisha Robinsonposted toKing George III
Monday via mobile
I love you bro! My heart is broken.....I'm praying for your family
Brandon Mckinneyposted toKing George III
Monday via mobile
R.I.P bro god bless. U will never be forgotten.
Emily Reed
Got Engaged to King George III
April 23
Velarie Harvell Rice
Sunday
May prayers go up today for my sister in law, Cynthia Waples-Harvell . who just lost her oldest son, my nephew. Please keep her and my brother, his brothers, his baby girl and our family in your prayers during this difficult time. RIP King George III . Gone too soon.
Velarie Harvell Rice
May 21
For anyone who may have a need...Did you know the people that are the strongest are usually the most sensitive? Did you know the people who exhibit the most kindness are the first to get mistreated? Did you know the one who takes care of others all the time are usually the ones who need it the most? Did you know the 3 hardest things to say are I love you, I'm sorry, and Help me. Sometimes just because a person looks happy, you have to look past their smile and see how much pain they may be in. To all my friends who are going through some issues right now--Let's start an intention avalanche. We all need positive intentions right now. If I don't see your name, I'll understand. May I ask my friends wherever you might be, to kindly copy and paste this status for one hour to give a moment of support to all those who have family problems, health struggles, job issues, worries of any kind and just need to know that someone cares. Do it for all of us, for nobody is immune. I hope to see this on the walls of all my friends just for moral support. I know some will!! I did it for a friend and you can too.
I know this sounds crazy but i was talking to george last night..he was with us last night..when chris was sleep before yall came over he woke up and said "georgie" 10 times and looked around so i already knew but last night around 3 my light flickered, my air conditioner clicked and i saw a shadow..i started getting the rashes on like my shoulder and arms..i just tried to lay down but i really just blacked out for like 20 mins..when i woke up he left a message in my head he said "Ayo b, its g, yall gotta take care of of emily and my babygirl tell them i love" them i said .."we miss you bro" he said "i miss yall too and love yall we gonna be ight."he then walked up to alex room i think cuz i kept hearing footsteps upstairs..well i haven't slept yet i just want you to let you know if you need ANYTHING we got you, a babysitter, a place to just chill, someone to talk too we here.. g was our brother and we consider you our sister..
Brandin Harvellposted toKing George III
19 minutes ago
I Miss And Love You Bro...
King George III
November 10, 2012 via mobile
I like my new job. Been only a week n dez people love meee.... come on four o clock
Alex Harvell
R.I.P my brother G, I Love You & I know you will give me the strength when I need it BRo! I Promise I Will be there for the Family every step of the way!
& R.I.P D ! I was just at the house & there was so many people there showing love.
Your Family know that We right up the street if there every need anything!
Never Forgotton. I Love Ya'll.
-Alex
Emily Reed
Sunday via mobile
It's hard to know that my baby won't see her dad no more but he will always be watching over us. We love u George
Until we see you again..Rest well
Dorthy and Albert Somerville 
Organizer
Emily Reed 
Organizer
Spotsylvania Courthouse, VA
#1 fundraising platform

More people start fundraisers on GoFundMe than on any other platform. Learn more

GoFundMe Guarantee

In the rare case something isn't right, we will work with you to determine if misuse occurred. Learn more

Expert advice, 24/7

Contact us with your questions and we'll answer, day or night. Learn more