Hi, I'm Katie :)
I'm a 20 year old rifle shooter who represents Team GB internationally and my dream is to medal in the Olympics and Commonwealth Games!
I first tried rifle shooting as a fun activity in scouts and in no time at all completely fell in love with it. Now after just a few years of pursuing my passion I have risen to the top of rifle shooting in the UK.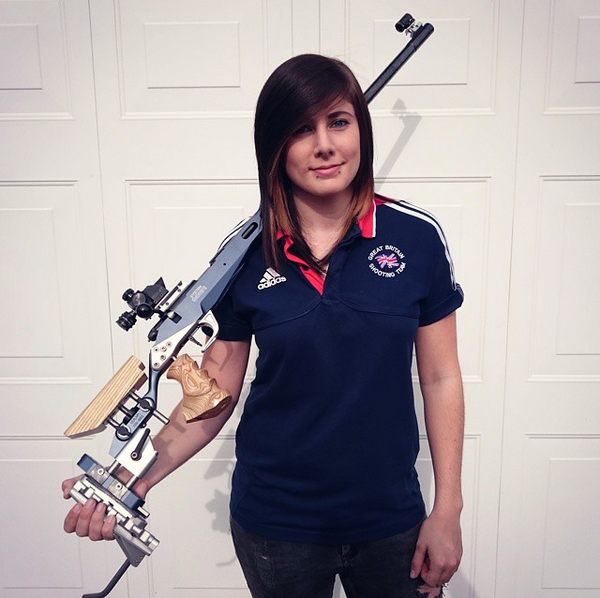 Competition season this year has been absolutely amazing! I managed to break 4 British Records across two disciplines, in 6 weeks. I also became both the Senior and Junior British Womens 3-Position Rifle Champion and medaled in a number of International competitions all over Europe. Competing in the European Championships in Slovenia at the end of the season was an incredible experience.
Up to this point I have been almost entirely self funded. I am lucky enough to have an extremely supporting family that has helped me with this and I also work 3 days a week alongside training 6 days a week to help fund everything. But as you can imagine all the equipment, training, competition and travel expenses really add up fast when training and competing nearly every weekend, all over Europe. I could definitely use all the help I can get to keep my shooting career going!
My goals for the next 5 years include competing and medaling at World Cups and Championships all over the globe, on the way to the 2018 Commonwealth Games in Australia and the 2020 Tokyo Olympics. I am going to continue training week in week out, all over the UK and Europe until I get there.
I hope you will consider supporting me to achieve my dreams :)