We're so close!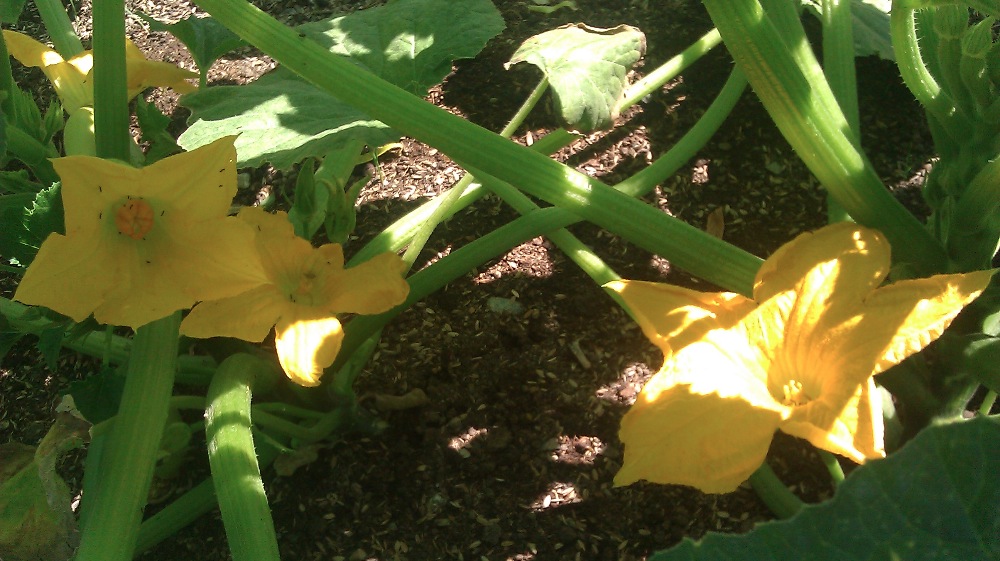 Squash are flowering,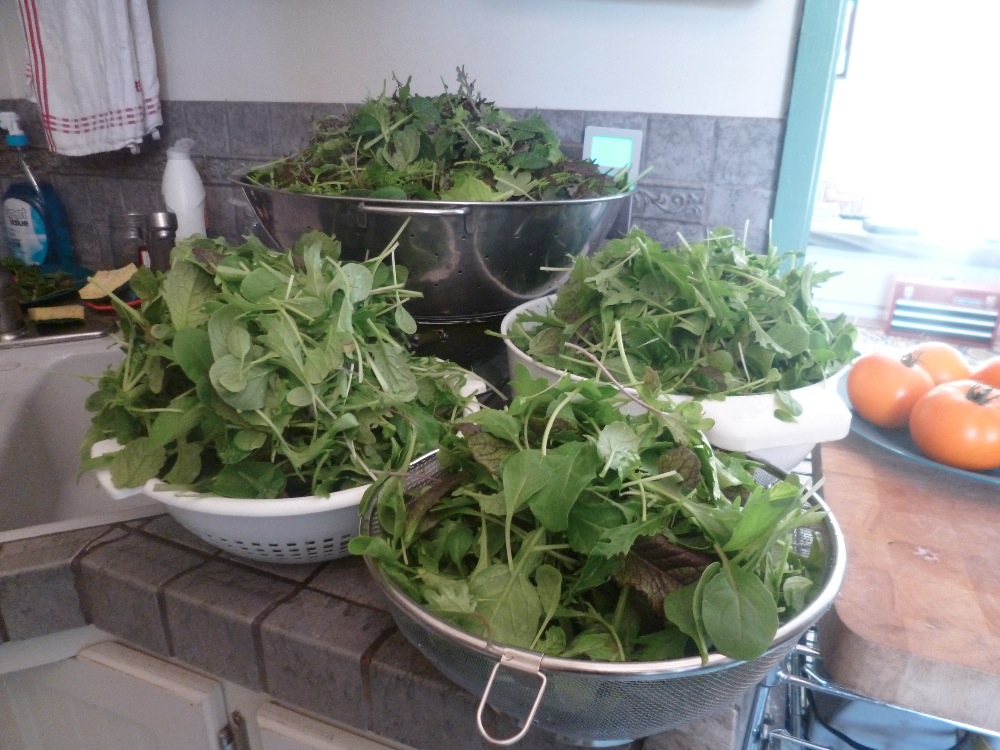 We've been able to harvest what we are calling our Wildfire Greens (summer Asian greens mix with a bold spice flavor), we've sold a few pounds to a couple of freinds, frozen some, and made pesto out of still more.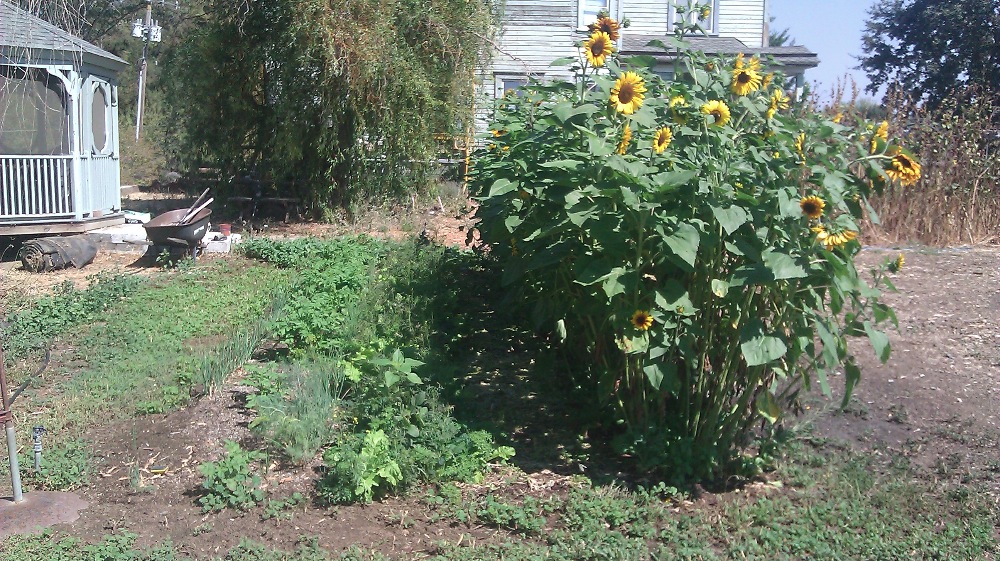 Our mid-summer sunflower planting is doing a fantastic job keeping the heat down with evaporative cooling and morning shade.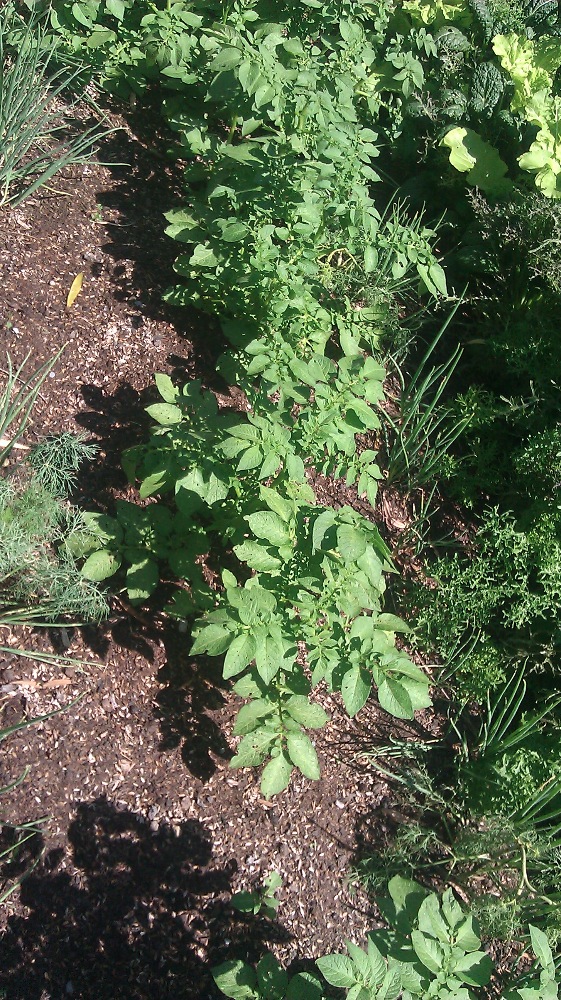 Those are potatoes!  Yes, summer potatoes in the Sacramento Valley!  Between sunflowers on the East and trees on the West plus an afternoon spray mist to keep the air temperatures down while irrigating, we are able to grow a number of crops that others would give up on.  These are fingerling potatoes, ready to get hilled so they will set more tubers.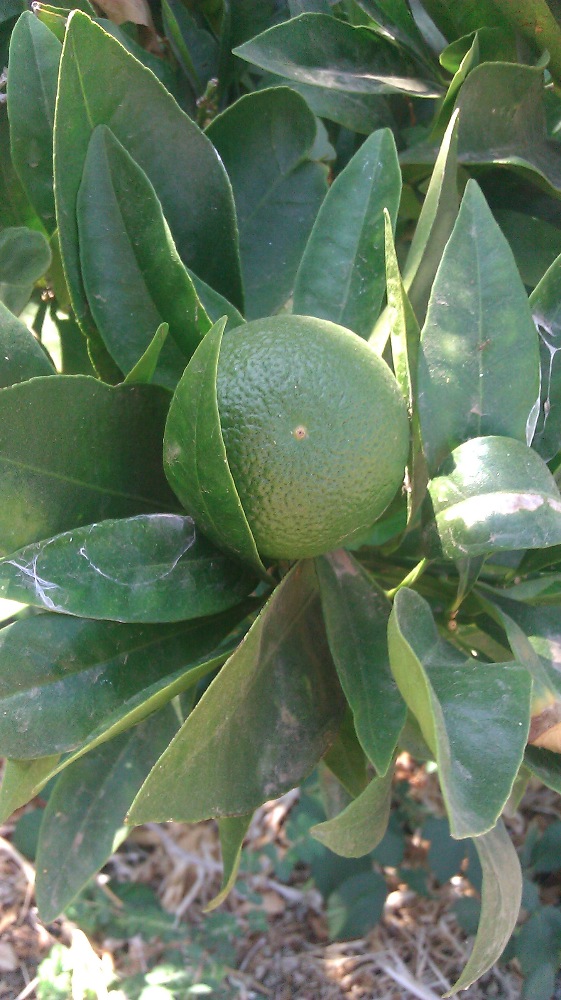 Our citrus trees are setting fruit nicely,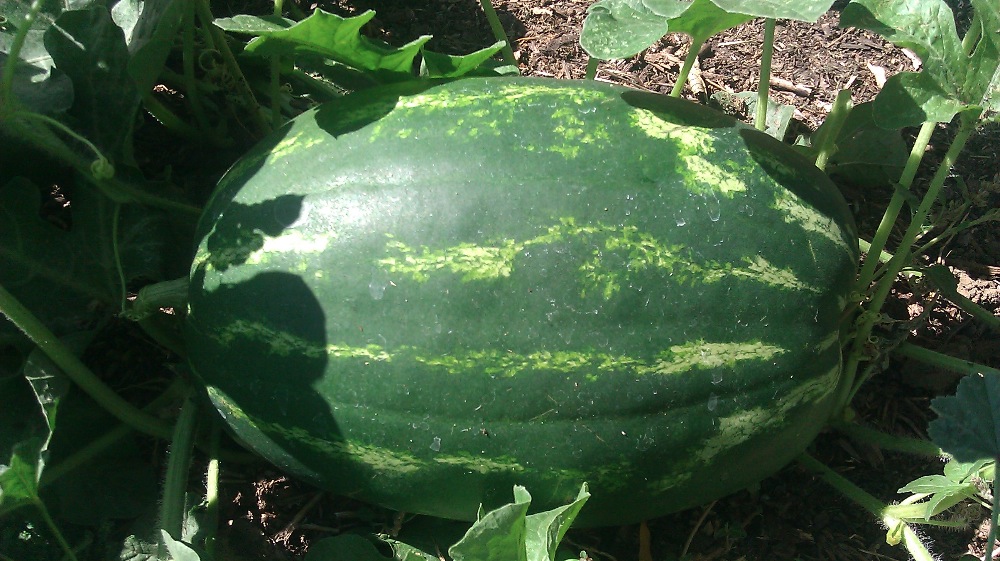 and heck, we even have a volunteer watermellon growing at the end of our potato test (the potato planting was partly to test the effectiveness of cooling with the sunflowers and irrigation,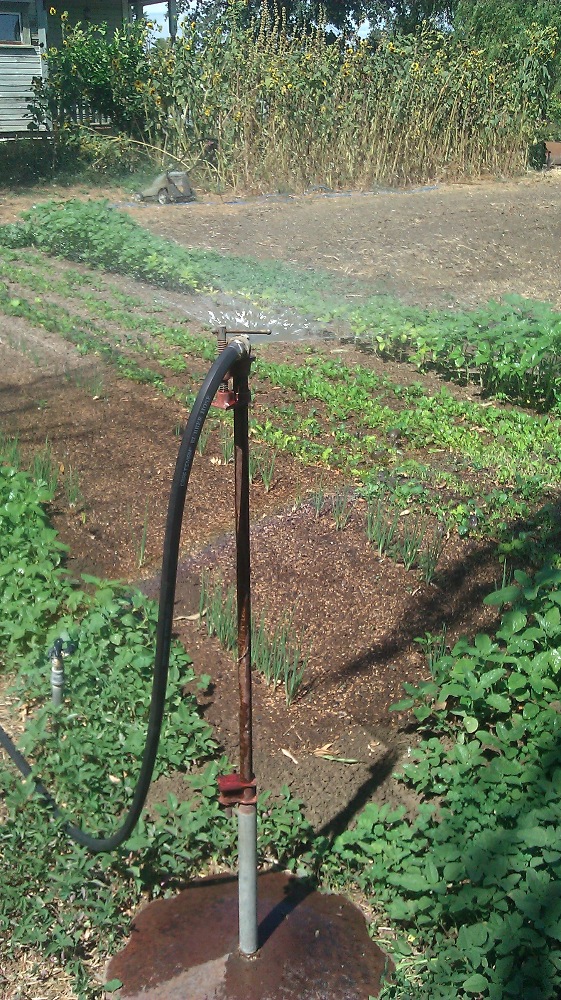 partly to test insect management using companion plantings of onion and dill).


We've made so much progress from the overgrown dry weedpatch we started with back in June.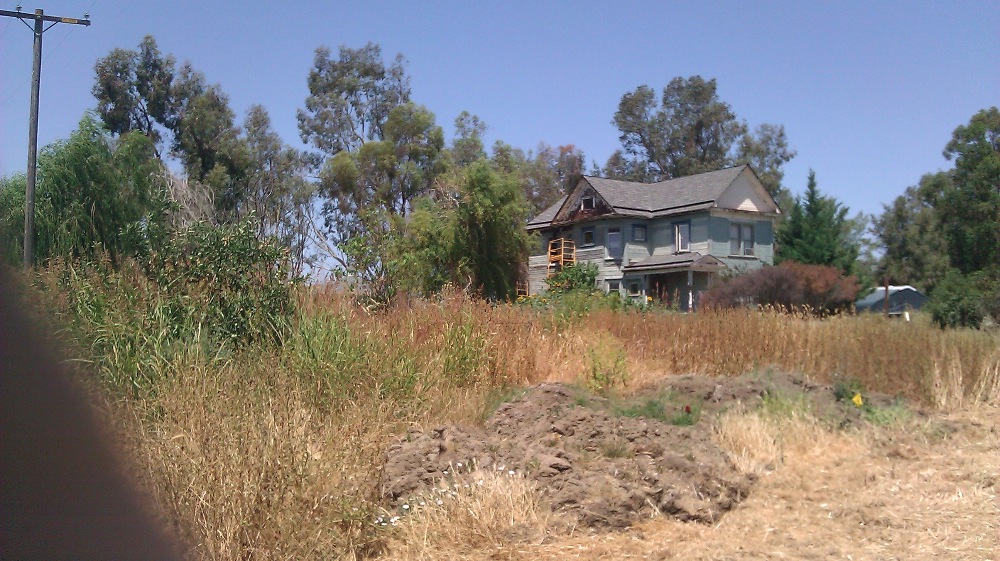 But we still have less than 10% of the area around the house in production.

This is where you come in. We need your help!


Please share the link to this funding drive.  Nature takes time, and while nature is working to make us more compost to prepare more planting areas, we need to keep paying the bills!

Yes, by all means, make any other contribution you can, but for every share of the funding link, more people see what we are trying to do.

Check out our Facebook page, search for Fresh SPIN Farms.  We practice small plot intensive agriculture and are working to provide an Urban Farm Training Center.

Why?  Because we know that training in agriculture at the smallest (plant) scale can easily be moved up to larger scale farms employing extra people and or equipment.  SPIN-Farming® is super efficient and the methods we've developed for Davis with our arid summer conditions helps save water and improve productivity, not just here, but anywhere food is needed!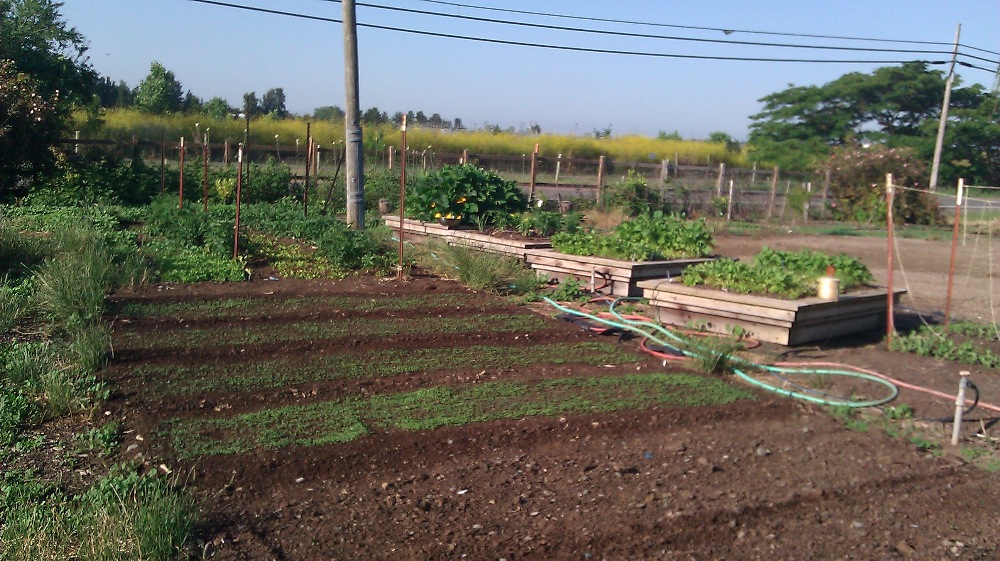 Those planting "beds" look awful small because they are.  But when they yield in pounds per square foot, we shrink "field" size.

More crop means more potential income.  And when we produce more while building up soil, increase efficiency of water use, and reduce hard physical labor, new farmers can start farm enterprises without needing access to overpriced land and equipment!  What you might be hearing about in the news, changing the way we do agriculture to address climate change, well that is what we are already doing here at Fresh SPIN Farms.  We put SPIN-Farming® on steroids to create new opportunities for farmers of all sizes.


With your support, we get more done sooner.  For Fresh SPIN Farms to become the training center, we first have to have the production areas up and running.  More crop planted, more equipment repaired, more workshops presented, more progress towards Fall Internships, the cover replaced on the ClearSpan shop before the rains hit, paint on the bare wood of the house, more trees replaced, and the barn roof fixed.  These are the things your contributions go towards.

We do produce year round thanks to our climate, but it's now Fall planting time and we are just getting to where we could have been 6 months ago.  That means the prime growing and income producing seasons of Spring and Summer are already gone for this year.  That income that could have helped us into financial self-sufficiency.  Being this late means we need to make it through the slower months of winter and find ways to pay for next Spring's production.  Our being able to invest in a bountiful next Spring is what your contribution today means to us!

Again, I want to thank those who have contributed already.  That includes those who are coming out to the farm or calling in to buy what we are already producing, our local market that has pledged to put our produce on their shelves as we can supply their needs, and of course, those who have offered their emotional support!

If you can make a financial contribution, we, no, I thank you.  And whether or not you can contribute yourself, please share.


Thank you!

  Ed Garre