Give The Gift of Freedom to American Wild Horses
$245
of $30,000 goal
Raised by
6
people in 2 months
Want to help us give a better life to abused, neglected horses, and captured American Wild Horses?  We are raising money to help us campaign against the continued government sponsored Wild Horse Round Ups, wild mare sterilization programs that are funded by YOUR tax dollars.
Canham Farm Horse Rescue Inc.
  is a 501(c)(3) non-profit located in California and any donation will help us and other Horse Advocates change wild horse's lives for the better. 
Please note that a large proportion of  proceeds from this campaign will go to all legitimate Wild Horse Groups such as Wild Horse Education  to help them cover their costs and help send people out in the field to document and create awareness of the atrocities committed against our wild horses. 


Want to join our team? Just send an email address to
canhamfarm@gmail.com
and we can invite you. The more team members we have the greater the amount we can raise.
Challenge:
To provide a safety net for wild and domestic horses that are at risk from capture, neglect, abuse or slaughter. Unfortunately, captured wild mares may be subject to a horrific sterilization surgical procedure, or an excessive number of wild horses may be sterilized which can mean an end to this American icon.  The purpose for round-ups and sterilization are misleading: stated as helping control overpopulation and to protect the environment.  The facts are privately owned livestock are released on public land to fatten up, subsidized by taxpayers who then have to buy the beef, and gas, oil, and mining companies are interested in acquiring public land for their personal profit.
What we do:
Canham Farm Horse Rescue  is a horse rescue and educational facility dedicated to helping all horses in need with a special focus on
wild horse rescue and advocacy
   Whether horses that have been neglected and need a place to rehabilitate, those who are gifted to us by their owners who can no longer keep them, or unwanted wild horses, and captured Wild Horses, we try to help as many horses as we can.
How we do it:
We work with rescued horses, horse owners, communities, organizations, governments and advocate for wild horses to help improve welfare standards and stamp out equine suffering. We not only work with abandoned, abused, neglected horses but aim to educate the public on the plight of our nations wild horses. In addition we work with horse owners, provide re-training when needed and educate people to interact with horses in a way that benefits both horse and human.
Programs: We encourage and (when finances allow) provide programs for adults with disabilities, both mental, physical and emotional, and offer "horse therapy" in the form of Yoga at the Farm as well as Horsemanship classes and community outreach.
In everything we do, we aim to be:
- Realistic in our approach, focusing on the practical to achieve what is  possible now while mindful of the future
- Compassionate in our attitudes, behavior and decision-making
- Forward-thinking in anticipating challenge and change, always seeking new ways of being more effective
ALL HORSES PICTURED HERE ARE ACTUAL HORSES WE HAVE HELPED. MANY ARE CAPTURED WILD  MARES AND THEIR FOALS THAT WERE BORN AT OUR FACILITY. THE MARES WERE CAPTURED BY THE U.S. FOREST SERVICE.
**This is an on-going fundraising campaign to help us and other wild horse advocates STOP WILD HORSE ROUNDUPS FOR GOOD
WHILE STILL PREGNANT.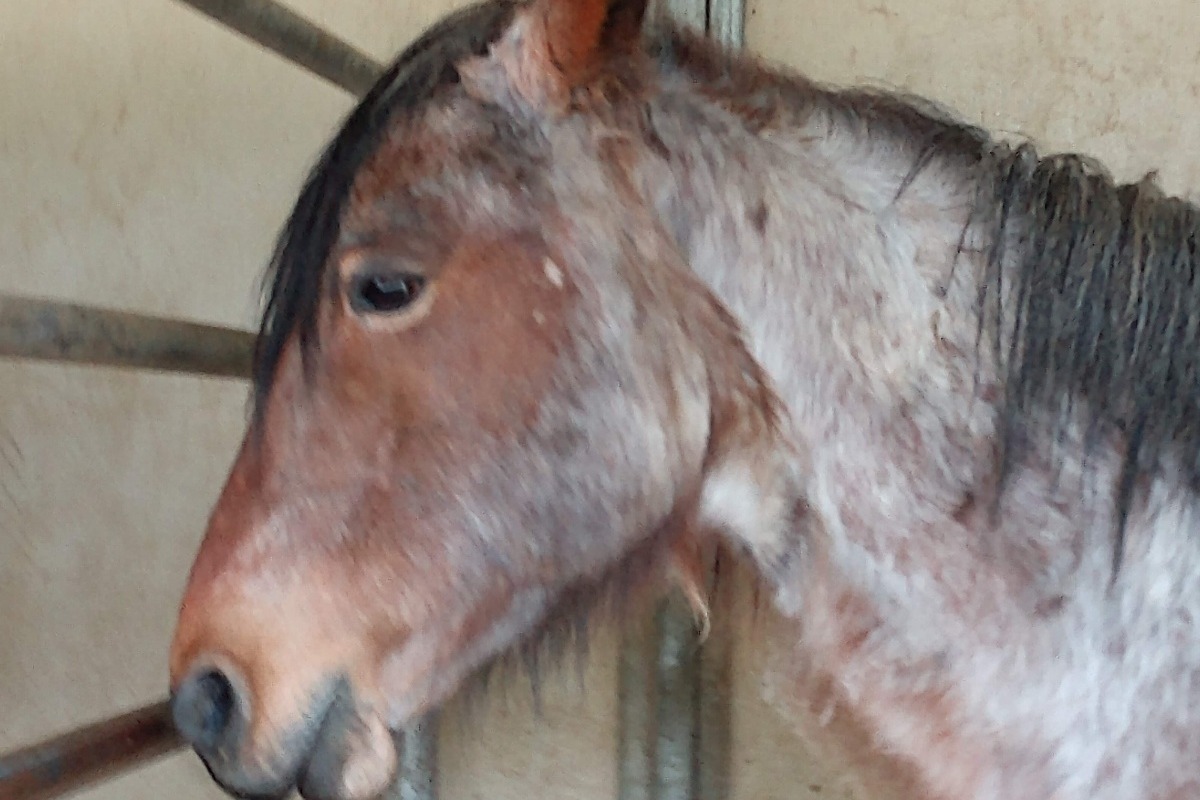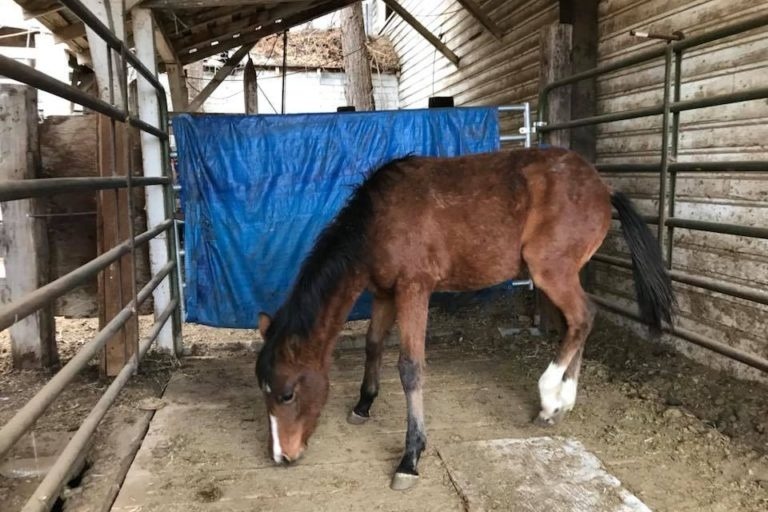 + Read More
Update 1
1 month ago
Share
This post from Team Member, Janet Tuma, says it all. Thank you Janet.
We'd like to say thank you to Janet Tuma, one of our team members, for posting this on her page today. "I joined Team Canham Farm Horse Rescue to support efforts to stop the atrocities suffered by America's wild horses. Canham Farm Horse Rescue not only spreads the word of what is happening but has saved several wild mustangs from the likelihood of ending up at a slaughterhouse. Most of the people I speak to are not aware that their tax dollars are used to fund cruel helicopter round up's of our Federally protected wild horses. Senior horses, pregnant mares, and foals only days or weeks old, are terrorized and forced to run mile after mile over rough terrain in temperatures up to 94°. They are trapped and hauled to languish in holding pens without any shelter, costing taxpayers up to $65 million a year to feed as they are no longer free to forage on their own. Injuries and deaths result, family herd members are torn apart causing extreme stress. These helicopter round-ups happen on our nation's public lands that were set aside for multiple use, but law states the lands are specifically for wild horse populations. I read that 600 horses were removed from one area, and within months hundreds of cattle were released onto the supposedly "overgrazed land due to the excessive population of wild horses". Those with deep pockets, some ranchers, and corporations investing in gas, oil, or mining, want our wild horses removed from public land so they have access to earn profits. 80% of Americans want these federally protected wild horses to be given priority over other land uses. However, if people do not sign petitions, call representatives, or donate to fundraisers such as this GoFundMe, change will not happen and wild horses may become so limited in number due to round up's and sterilization programs, they will no longer be a part of our national public lands. Please consider a donation of $10, $25, or even $100 to help protect one of our nations most powerful icons of freedom. Thank you.
+ Read More