Heartstrings for Foster Kids
Music helps kids build confidence, gives them a purpose, and a healthy outlet for emotions. Many foster kids play instruments, but lose them they move to a new home and/or switch schools. Many foster kids never even get the chance to learn to play an instrument. Giving them their own guitars (or other instruments) can change that!
This started as a drive to get one foster child a guitar after she lost her when she had to move to a new foster home. When I was in foster care, this happened to me serveral times until someone bought me my own violin.  We were able to raise enough money to get 8 foster children their very own instruments.
We've moved beyond and plan to give foster children instruments thoughout the year. Music heals, so lets help foster children find a way to heal. 
----------------------------------------------------------------------
Here is a photo of some of the instruments (we got a few more last minute) we were able to get for the christmas drive. We spent about 2200 for foster kids this Christmans. I chipped in the last 2 hundred. Thank you for all the donors who made this happen!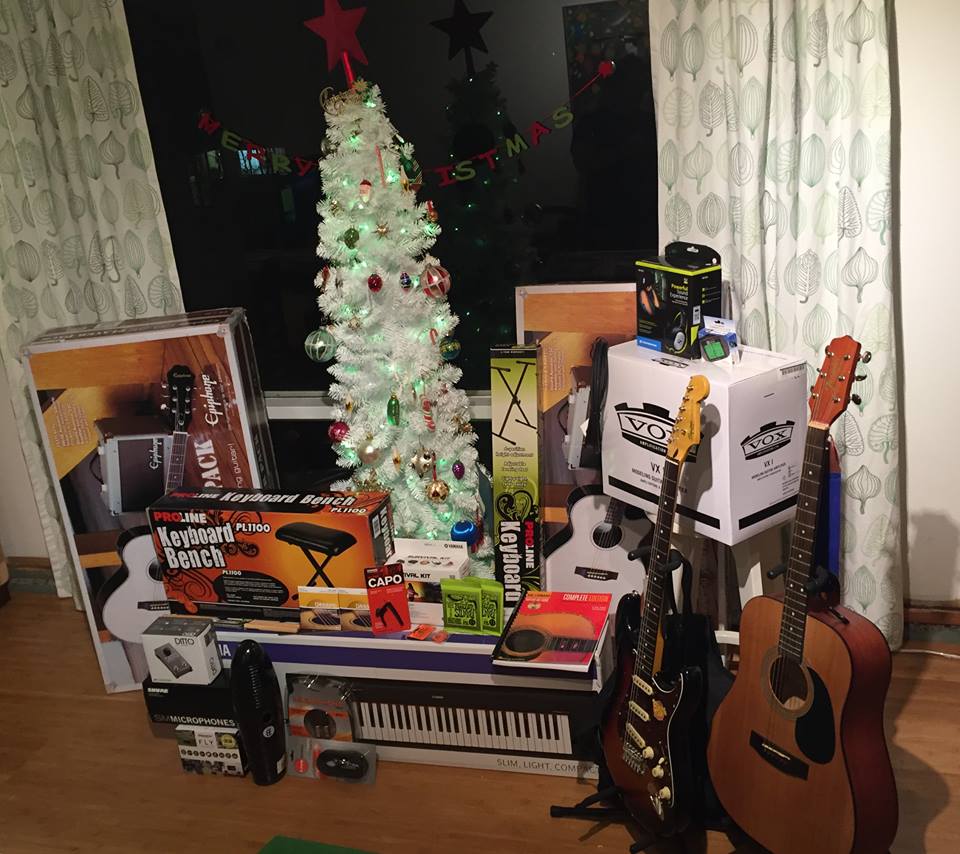 ____________________________________________________________
The original purpose for this fundraiser:
I want to grant this foster child's wish for a guitar. When I grew up in foster care my violin made a huge difference in my life and I also lost it a few times when I had to move to a new foster home or switch schools. 
Lets give Megan her own guitar so this can't happen to her again!
This is about Megan:
Wish Details:
Megan previously had an electric guitar but because of a last minute change in foster home she lost her electric guitar last Christmas season in addition to other personal items. Because of the loss of her personal items Megan has been shy about asking for things for Christmas with the fear that she will move once again and loss them all over again. One day she would like to expand her music abilities and be able to one day share the music she has written with others around her.
About Wish Recipient:
Megan, Child 13-18, Salem, OR
Megan is a young lady who has gone through several transitions in the last few months and is trying to adjust to a new foster home. Megan is shy but when comfortable is a funny, smart girl.She is a joy to be around. Megan enjoys playing her acoustic guitar and is making considerable headway in her healing through her music. She has increased her confidence and is making positive connections to those around her.

Organizer