MISSION
The
EYES ON BANGLADESH
 exhibition will showcase the work of nine noted Bengali photographers together in New York City for the first time. This project offers a vision of Bangladesh not often seen in the West, and begin a dialogue between first and second generation Bangladeshis in the process.
This exhibition and all the events during the exhibition will be completely free to the public.
Our ArtistsMunem Wasif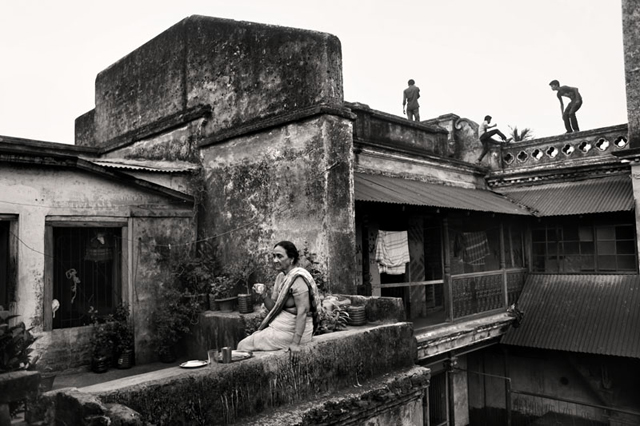 Munem Wasif photographs the people of his native Bangladesh through narrative. He was one of the curators of Chobimela VII, a biennial International Festival of Photography and Drik Initiative. He has been represented by Agence VU in Paris since 2008, and his latest publication, Belonging (2013), is a collection of images of Old Dhaka.
Rashidul Talukder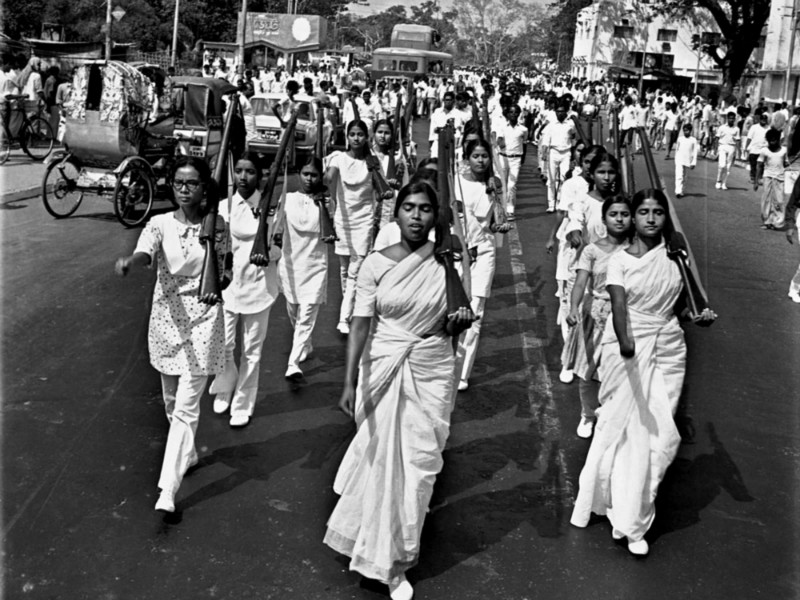 Rashidul Talukder was a noted Bangladeshi photojournalist for The Daily Ittefaq. He was most known for capturing some of the defining images of the atrocities during the Bangadesh Liberation War of 1971. His photographs of the 1971 liberation war are considered invaluable documents. For several decades, he recorded various aspects of Bangladeshi life. His photograph of Bangabandhu Sheikh Mujibur Rahman's historic speech on March 7, 1971 was nominated for the Encyclopedia on Southeast Asia, published by Cambridge University, England. Due to his exceptional contribution to the field, Rashidul gained much deserved recognition. He received a lifetime achievement award at Chobi Mela: an international festival of photography in Dhaka. In 2010, he was honored by National Geographic with a pioneer photographer award in the All Roads Photography Program.
Saikat Mojumder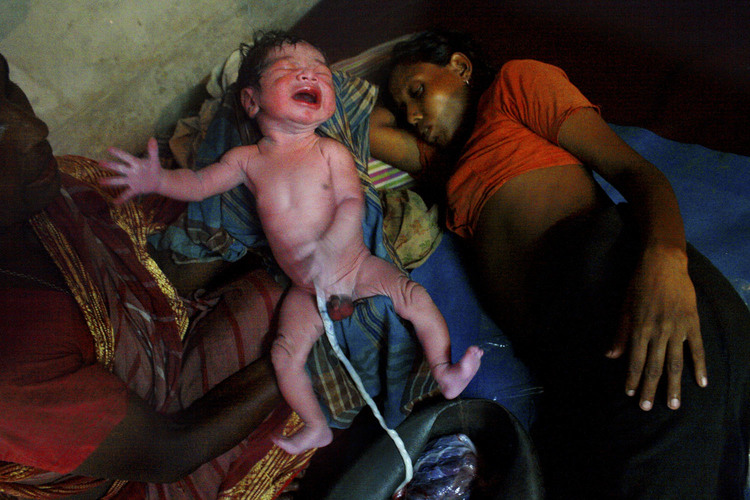 Saikat Mojumder is a Bangladeshi photographer, with a special interest in human rights issues and culture. He was born in Netrokona on June 24 1985. He completed his graduation in photography from Pathshala, The South Asian Institute of Photography. His major photography works include GENEVA CAMP (where dreams are restrained), JEOPARDIZE FOREST, ANIMAL SACRIFICE ON DURGA PUJA. LIFE (born in a slum) His works have been published in local and international publications such as The Daily Star, Daily Samakal Canvas fashion and lifestyle magazine, New Nation, The New York Times " Lens Blog" Soudi aramko world, The Sunday times, British Journal of photography, X magazine, Jhons Hopkins Magazine, The New York Times etc. Currently he is working in Drik picture library as a photographer. He's worked as a photographer in Canvas Fashion and lifestyle magazine. Saikat also worked as a contributor in The Daily Star-largest English daily in Bangladesh. He achieved the Ian Parry Scholarship as Commended and he also achieved the excellence award from China International Press Photo Contest.
Taslima Akhter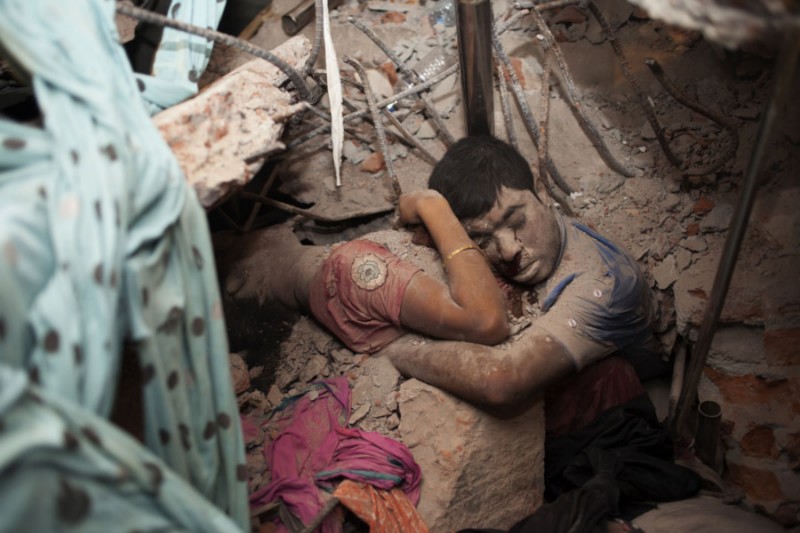 Taslima Akhter is an activist/photographer who was born in Dhaka in 1971. She graduated from Pathshala (South Asian Media Academy) with a degree in Photojournalism. He work foucuses on social issues such as working conditions in Bangladesh. Her work "The Life and Struggle of Garment Workers" won the Julia Margaret Cameron Award and was also selected for Angkor photo festival 2010 in Cambodia and exhibited in Bangladesh during the garment workers' movement's strike. Alongside these awards she has received the best photographer award from 5th Dali international photography exhibition in 2013. Her work on garment workers life was exhibited in USA and China in 2013, and also exhibited in Germany in 2012: which was organized by COURAGE. As you can see, Taslima's work has gained recognition from nations throughout the globe. Today she is working as a coordinator of "˜Bangladesh Garment workers Solidarity'. Considering photography as a part of her activism, she chooses to work on gender-environmental-cultural issues and the issues of social discrimination.
Rasel Chowdhury
Rasel Chowdhury (born in 1988) is a documentary photographer. In his early years, Rasel was into photography without any particular reason or motivation. However he eventually became attached to the activity and began documenting spaces in and around his motherland: Bangladesh. Like Taslima Akhter, Rasel also graduated from Pathsala (South Asian Media Institute) eventually he started taking notice of the changing landscapes and environmental issues in Bangladesh as two extremely important subjects to document in his generation. Rasel started documenting a dying river in Buriganga, a dying city in Sonargaon and newly transformed spaces around Bangladesh railways to explore the change of the environment, unplanned urban structures and the new form of landscapes. During the same time, he started developing his own visual expression as a landscape photographer to address his subjects with a distinctive look. His accolades include The Getty I mage Emerging Talent Award (2012) and the Magnum Expression Photography Award, (Finalist) 2010.
Shumon Ahmed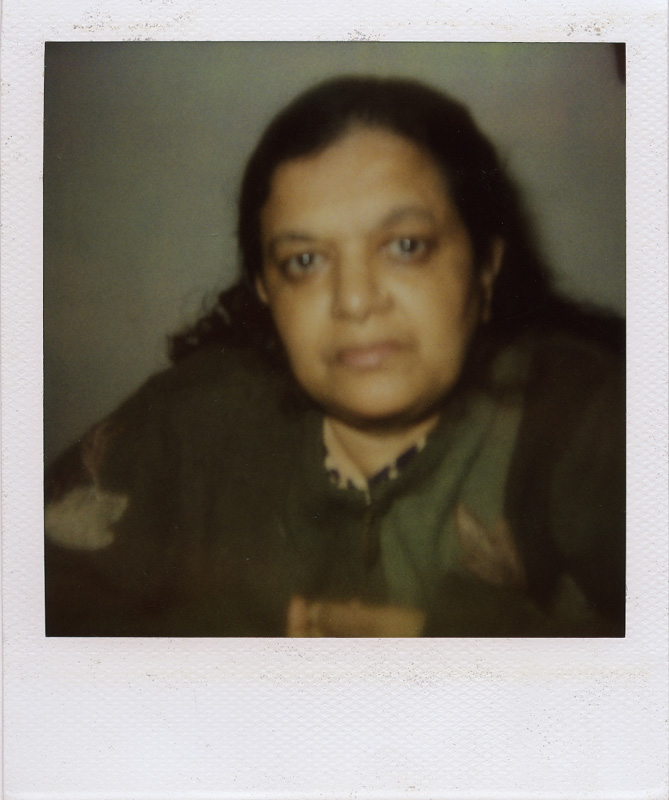 Shumon Ahmed is a visual artist from Bangladesh, born in Dhaka in 1976. His love for photography began when he was a teenager. Shumon first tried capturing portraits in black and white with a camera borrowed from a friend. Little did he know that photography would not only become his passion but also a way of life, a tool of self expression, and an endeavor to capture the exterior and the interior, the visible and the invisible. Graduation from Pathsala in photography, Shumon's work has run in various publications: from online to print. His work has also been featured as part of Asia's biggest biennial photo festival, Chobi Mela V, in 2009, and recently being part of a Landmark exhibition at the Whitechapel gallery and Fotomuseum. Shumon Ahmed currently works freelance while exploring the fusion between video and photography to vividly tell stories that are profoundly private and communal at the same time.
Samsul Alam Helal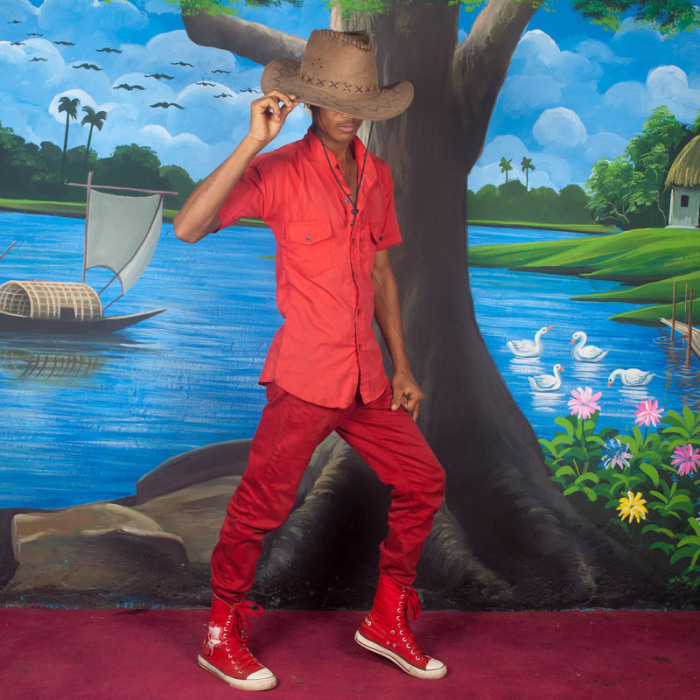 Samsul Alam Helal is a freelance photographer based in Dhaka Bangladesh. He is 3rd Year student of Pathshala, South Asian Media Institute. Helal has participated in various international workshops conducted by renowned artist such as Philip Blenkinsop, Peter Bialobrzeski, DJ Clark, Larance Leblanc, Shorab Hura, Abir Abdullah and Munem wasif.
He wanted to tell the stories of people and to be specific, people who fall into the groups of minority and neglected class. He wanted to portray their identity, dreams and longings and do to raise curiosity and questions.
His work has been exhibited in Delhi Photo Festival, India 2011, 8th Angkor Photo Festival, Cambodia 2012, Chobi Mela VII, Bangladesh 2013 and Promenade photographique, Franc 2013. His work has been published in national and international newspapers and magazines such as 6Moies, The Daily Star, The New Age, The New Nation, The Sun, The Independent and Book Published in Kathmandu A pocketful of Momos.
Jannatul Mawa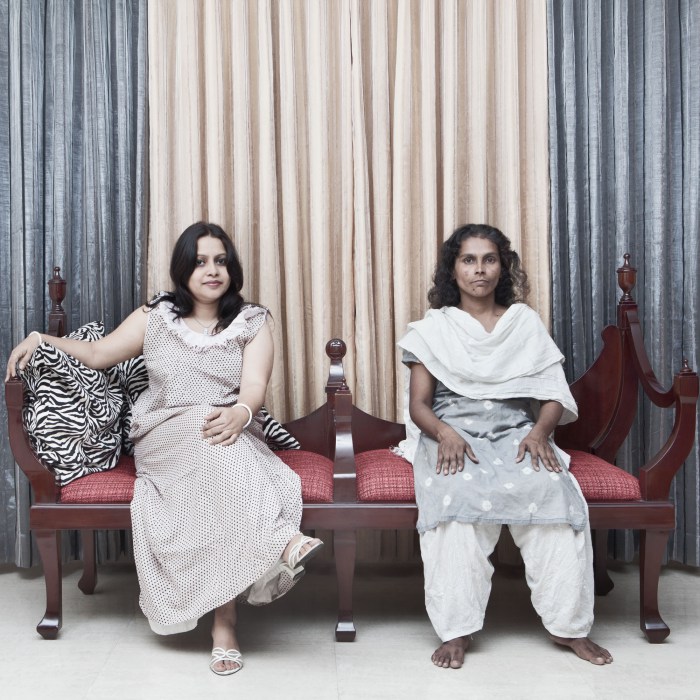 Jannatul Mawa turned to professional photography after years of working as a social activist. Politically active since her student days and a keen advocate for the rights of women, stories she has covered range from her daughter growing up in urban Dhaka, to young Maoists in Nepal.
In 2009, she received the 6
th
Daily Star award in the Celebrating Womanhood Contest, and a UNICEF award under "˜Feature 2000 on women and Children's rights'.
Sarker Protick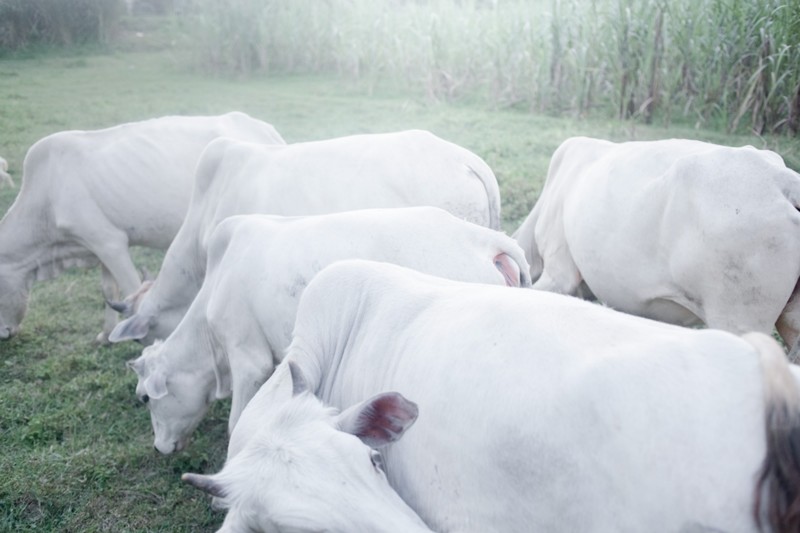 Sarker Protick is a Documentary photographer based on Dhaka, Bangladesh. After completed his bachelors in marketing, he studied photography at Pathshala- the South Asian institute of Photography. He later participated "˜New Media Journalism' at the University of Virginia and "˜Documentary photography' at University of Gloucestershire, UK.
In 2012, Sarker won the Prix Mark Grosset pour les écoles internationales de photographie and the World Bank Art Program. He also exhibited at Chobi Mela International Photography Festival, Noorderlicht Photo Festival, Photovisa Festival, Organ Vida Festival of Photography, Dhaka Art Summit, Tokyo month of Photography and Festival of Promenades Photographiques. His work was selected for the Pathshala monograph- "˜Under the Banyan Tree', a 12 years retrospective of Pathshala. He has been chosen by the by the British Journal Of Photography as the "˜One to watch' in 2014.
Sarker is a lecturer at Pathshala South Asian institute of photography.
GOAL
Our goal is to promote art in developing countries by raising 25k in order to host a free week long photography exhibition (March 26, 2014- March 30, 2014) that will bring contemporary photography in Bangladesh to the Greater New York City area.
MONEY
This exhibition and all the events that will take place during the exhibition will be completely free to the public. The 25k will cover the cost of operations, renting the exhibition space for 7 days, printing about 90 large high quality prints of the photographs, frames, promotional materials, chare rents, sound quipment, travel costs, screens, food for events, projectors, consulting, fundraising, printing posters, and flyers. Again, the events and the exhibition will be completely free to the piblic and we want at least 7,000 people to attend.
WHY ARE WE DOING THIS?
We are doing this to support the art and the artists in developing countries. We are doing this so our culture will be understood and not misrepresented. We are doing this to connect the disconnected generations of immigrants. We are doing this to be understood by the larger community. We are doing this to show the world the beauty of our heritage. We are doing this because growth happens by opening doors to different perspectives. We are doing this because countries that are pegged as "third world" not only deserve to speak and be heard, but also to be admired and respected. We are doing this to share with you one of Bangladesh's riches. Please support us!
The Team
This group of amazing people were brought together by Nabil. They have achieved great feats individually, but together they are the unstoppable dream team!
Jafar Ahmed, AccountsAyesha Akhtar, CuratorThahitun Mariam, Development and CommunicationsNabil Rahman, Founder and CuratorShajia Rahman, Outreach
http://eyesonbangladesh.org/team
Thank you!
Thanks so much for visiting our page and supporting us! Together we can put this together and show the "first" world all the wealth and beauty that exists just outside.
Join the Community
Follow us! By liking us and following us on social media, you make us stronger! Whether you talk, tweet or blog you can help us by getting out the word! Each time someone who believes in our mission, shares our campaign, we will be one step closer to meeting out goal!
Tell
a friend or five.
Share
us or give us a shout out on
facebook!
If you're a blogger,
write
a post about us.
Forward the link to our
gofundme
page to your friends, family, and coworkers.
Tweet
about us using
#eyesonbangladesh
Organizer