Help Us Keep Babies Drug Free

Drug Abuse Prevention Center (D.A.P.C) is a Non-Profit Corporation.
Please visit our website for more information:

www.dapcenter.org

"As of August 2013, a total of 228 babies have been born to substance abusing mothers in Drug Abuse Prevention Centers programs. Of these, 209 babies (92%) were born DRUG FREE!"

It is our mission at Drug Abuse Prevention Center to impact the lives of chronic addicts and their families, assisting each person in becoming a contributing member of the community. We believe that treatment, education, and continuing support of the whole family unit are fundamental in stopping the disease of addiction. Strong families are the cornerstones of a vital and healthy society. We support the power of commitment to a higher purpose, hands-on involvement, and the legacy we leave to our children.



Individuals who come to DAPC, have many stories to tell; tragic childhoods, broken homes; abusive relationships. The choices these individuals make in addictive use, end up having painful, lifelong consequences.

Treatment for most DAPC clients is an opportunity to deal with the pain, shame and guilt from addictive use and to connect with a Higher Power who can help guide them towards a better life. Treatment for DAPC clients is a time of hope, renewal and recovery.

The challenges for a newly clean addict to remain drug-free are great. Couple those challenges with the grim facts of having no community support; resources or place to lay their head and you can understand how difficult recovery can be.

Every day in the Longview/Kelso area there are people who desperately want to change their lives, who need our help to move into clean and sober Oxford Housing. Without our help, there are no funds for deposits or first months rent.

Someone's child, brother, or sister, needs your help. Won't you be the one to give a hand up, not a hand out? Together with DAPC you can make a difference. One life at a time. Become a sponsor today.


Drug Abuse Prevention Center serves all clients who desire reprieve from the disease of addiction. Our primary client base are indigent clients, unemployed, hopeless, and often homeless individuals whose lives have been destroyed due to their disease. In 2012 we helped the lives of 1135 clients and their families. Phoenix House, in association with Drug Abuse Prevention Center and Longview Housing Authority, provides 20 units of safe and secure housing for high risk substance abusing women and their dependent children who are transitioning from residential treatment for alcohol and/or other drugs, to permanent housing. The population served by the Phoenix House Project are homeless families consisting of single mothers who are pregnant or postpartum, have custody of at least one child, are eligible for Temporary Aid for Needy Families, and have been assessed as chemically dependent along with mental health or co-occuring barriers. We average 15-17 mothers and 33-37 children at any one time in the project. An article from the Longview Daily News in 2003 documented that Cowlitz County was experiencing an "epidemic" of drug babies being born in the County. Doctors at the local St John's Medical Center identified that between 10-20% of the babies being born in the hospital had methamphetamines in their systems at birth. As a result of the Daily News article, the Drug Abuse Prevention Center has developed a full continuum of treatment services for pregnant parenting women. Mothers in the Phoenix House project will either have completed substance abuse residential treatment or be actively engaged in chemical dependency treatment. Many of the children experience significant emotional problems as a result of the trauma they have experienced from homelessness and a chaotic family life. As of August 2013, a total of 228 babies have been born to substance abusing mothers in Drug Abuse Prevention Centers programs. Of these, 209 babies (92%) were born DRUG FREE! There is however, a shortage in the resources available to the mothers and infants once they complete and leave treatment. The primary goal of Phoenix House is to fill the gap in housing availability and service coordination for these families. Most women who have a history of drug abuse lack the financial resources to secure safe and decent housing. The lack of suitable housing support for this population has perpetuated a familial cycle of treatment failure, relapse, repeated homelessness, and despair. Donated funds would continue to make available safe and secure housing for these women and children while they recover from their disease and obtain skills to be successful in society. The services these women and children recieve aid in stability, education, job skills and rental history for these families, affording them the opportunity to obtain permanent housing outside the Phoenix House.By securing safe housing and remaining committed to their recovery, the children remain in a safe and stable home, preserving the family unit and preventing additional financial burden on Children's Services and state funding. However, we believe the greatest impact is seeing positive, productive, and healthy behaviors modeled by the mothers and breaking the intergenerational cycle of addiction.

Phoenix House
"Preventing future births of alcohol & drug exposed babies."




The Phoenix House Program Model is the result of collaboration between the Longview Housing Authority and the Drug Abuse Prevention Center. The model calls for a three-part approach to meeting the needs of homeless parents and their children by providing for:
1. Permanent affordable housing, available to families as long as needed.
2. Intensive family services, designed to build on the strengths of family members and maximize success.
3. Child services aimed at meeting the needs of children.
This is a uniquely designed homeless housing project that is owned, operated and maintained by the Longview Housing Authority and DAPC. The physical design assures family security, facilitates the provision of program services, and allows for accommodating changes in family size brought about by family reunification efforts that will be a major emphasis of the project.

Over the past 37 years the Drug Abuse Prevention Center has developed an extensive network of collaborators that will provide multiple integrated services to the families, parents, and children served by the project. In place memorandum of agreements between Drug Abuse Prevention Center and the various service providers require that individualized treatment and service plans be developed in a collaborative and coordinated way to ensure that all service goals are pursuing the same ends.
During their stay in residence at Phoenix House, each family will have an assigned case manager. Their case managers will set goals with them aimed to work through a three-phase recovery program. . Each phase has specific program goals and services designed to help mothers and their children become independent. The phases consist of the following:

Phase I "Taking Care of Me"
This phase of treatment will focus on initial self-care that will stress the need for the client to be healthy mentally, physically, and chemically in order to be an effective parent.
Phase II "Looking ahead: where will I be in 1, 5, and 10 years?"
This phase will help clients develop a sense of possibilities and future goals.
Phase III "Moving Into the Real World"This phase will help clients interface with community supports and normative activities beyond the Phoenix House.
Specific child-centered activities will be offered to help the children in the program experience nurturing, healthy bonding, consistent care and normalizing activities from the adults in their lives. A child community room will allow children to go to activities and interact with other young children. This community room will also serve as a classroom where educational services will be provided for children zero to 3 years to prepare them for school.
We contract with Parents Place to provide parenting classes. Parents Place provides a parenting class on the Phoenix House Campus once a week for one hour. Two weeks a month they do an interactive child/parent group that follows a play and learn model that works on building social interaction skills between parents and children. The other two weeks they do education groups for the mothers that include curriculum such as; Love and Logic, Building Working Families, Growing Up Again, and Life skills. The class focus is assessed on a regular basis and modified to meet the needs of the current residents at the Phoenix House. Parent's place provides three staff members each week. There is a child care worker, a parenting class instructor and a social worker.
While mothers are doing education classes with the Parents Place Staff the child care worker does activities with the children in the onsite classroom. The classroom environment is designed with enriched learning activities to strengthen each child's literacy, language, and vocabulary skills as well as their fine and gross motor skills. This time with the children gives the worker the opportunity to detect any early signs of special needs that the child may have which will help to give the child the earliest intervention assistance to develop necessary skills.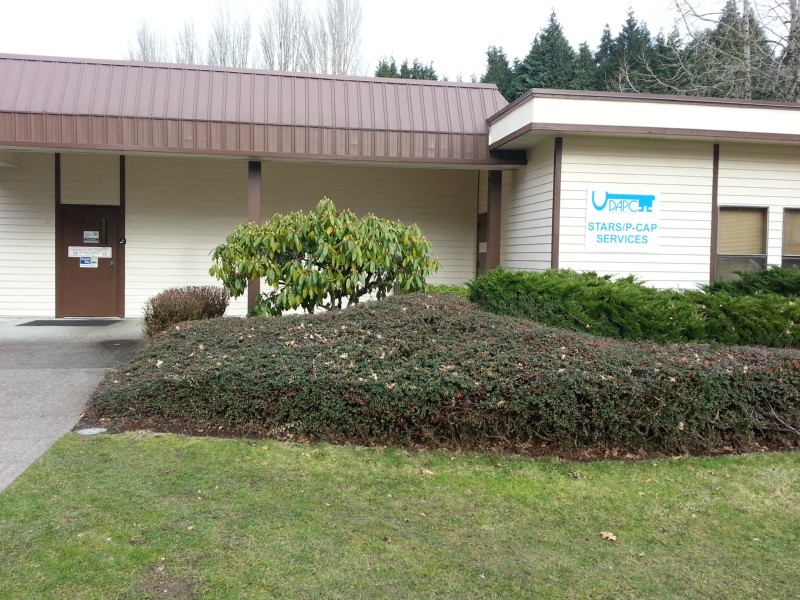 STARS

Sharing, Talking, Achieving, Recovering, Sisterhood (STARS) provides chemical dependency assessment and treatment to women who are pregnant or postpartum (up to one year post delivery, regardless of birth outcome, adoption or foster care placement of child) and women with dependent children. We provide services to the family and significant others of persons in treatment.

The goal of our program is to reduce prenatal substance use among patients to improve birth outcomes and infant development. Specific targets of the program are:
To identify women with chemical dependency problems who are pregnant or are mother's to children up to 1 year old. Increase positive pregnancy outcomes, healthy pregnancy and deliveries. Guide mothers to more resources in the community; parenting classes, mental health, medical care, WIC, etc. Decrease hospital costs by having a healthy baby and mother for delivery Increase compliance between mom's and CPS
- Assist with homelessness and food needs. Increase social and primary support for mothers Decrease jail for mothers Increase knowledge about domestic violence Strengthening families

Data supplied by the Washington State Division of Alcohol and Substance Abuse shows that:
Providing treatment to substance abusing pregnant women reduced healthcare costs of their drug exposed infants Chemically dependent pregnant women who received treatment had healthier babies Substance abusing women who received chemical dependency treatment prenatally were less likely to have a low birth weight baby compared to women who did not receive treatment (8.7% versus 12.9%) Women who completed treatment had the best birth outcomes

In a sample of 365 substance abusing women in Washington State, birth outcomes of women who received no treatment or who dropped out of treatment early were compared to those who completed the full course of treatment. Results showed that women who received no treatment were over three times more likely to deliver a baby prematurely, had an increased frequency of placental abruption, as well as a higher frequency of fetal or infant deaths. (Washington State MOMS Project, 1999). Alcohol and drug abuse cannot be separated from the social, emotional, and economic conditions in women's lives. As a community we must begin to develop systems that offer Cowlitz County women, children and families coordinated, comprehensive and multidimensional health, education and support services if we are to have any hope of preventing or intervening early in alcohol and drug problems in women and children.



THE PREGNANT, POSTPARTUM, PARENTING WOMEN'S RESIDENTIAL PROGRAM (PPW)



DAPC's residential treatment services for women includes chemical dependency treatment services for 16 pregnant, postpartum, parenting women. Addressing those issues specific to women in relation to chemical dependency and their children. Service provision and length of stay are variable and are determined by the needs of the women as determined by patient placement criteria. Maximum length of stay is 6 months. Program components are provided in accordance with applicable Washington Administrative Codes. The program is certified by the State of Washington Division of Alcohol and Substance Abuse. Services are also provided in accordance with applicable Department of Health regulations. Child Care Services are provided for the health and welfare of the children accompanying parents who participate in the residential substance abuse program. Services are provided for the care, protection, and treatment of children who are at risk of abuse, neglect, and eventual substance abuse. Services include the following elements:
• Developmental assessment using recognized, standardized instruments;
• Play therapy;
• Behavioral modification;
• Individual counseling;
• Self esteem building; and
• Family intervention to modify parenting behavior and/or the child's environment to eliminate/prevent the child's dysfunctional behavior.

Childcare is provided for a minimum of four hours per day, including staffing time, five days per week. A ratio of one staff person for every three children under 24 months, and one staff person for every five children over 24 months is maintained.

Organizer
DRUG ABUSE PREVENTION CENTER
Registered nonprofit
Donations are typically 100% tax deductible in the US.
Learn more
#1 fundraising platform

More people start fundraisers on GoFundMe than on any other platform. Learn more

Expert advice, 24/7

Contact us with your questions and we'll answer, day or night. Learn more