I am asking for everyone's help again for a friend in our community. Derek Stull has been fighting lung cancer. The medication he has been on is no longer being effective. He has an opportunity to try a new medication, however, it is $2,100.00 for a just few treatments. I am asking everyone to pitch in what they can, as well as share the information. Everything will help, no donation is too small. If you would like to donate through Paypal, send money to the following email, dstull1994@gmail.com. Also, a lot of people have asked if they can send a check directly to Derek. YES, you can! :)
Send them to:
Derek Stull
3504 Helsey Fusselman Rd,
Southington, OH 44470
And PLEASE "Share" this with all of your Facebook friends. SHARE,SHARE,SHARE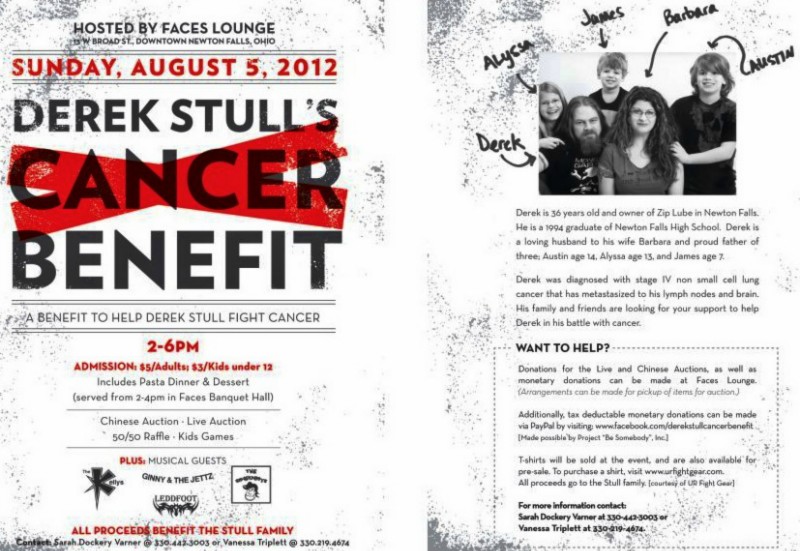 Thank YOU in advance!