Medical Treatment for Dakota
Dakota has given so much love and care in her life as a family pet and classroom companion to well over 1,500 students.She needs help from her friends and community to beat mouth cancer
Why she needs your help:
Dakota was diagnosed with melanoma in her mouth a month ago.  With the guidance of Greenlake Animal Hospital and BluePearl in Seattle we were able to get her diagnosed quickly and to see doctors that specialize in this form of cancer.  After much (expensive) testing we are lucky that Dakota's tumor can be slowed with radiation therapy.   But the catch is, treatment will giver her a much longer and happier life but costs thousands of dollars.  And while Dakota has done a lot of volunteer work in her life, she's pretty cash light right now having never had a job.

What your help means for Dakota:
Since you know her, you know that her life's passions include eating (anything, but especially peanut butter), sleeping, belly rubs, and chasing the tennis ball.  Her tumor is located in her mouth which means that as it enlarges it will make it harder for her to eat until she eventually can no longer chew and swallow her own food.  That seemed like an especially sad end of life experience for a dog who's main joy in life is eating.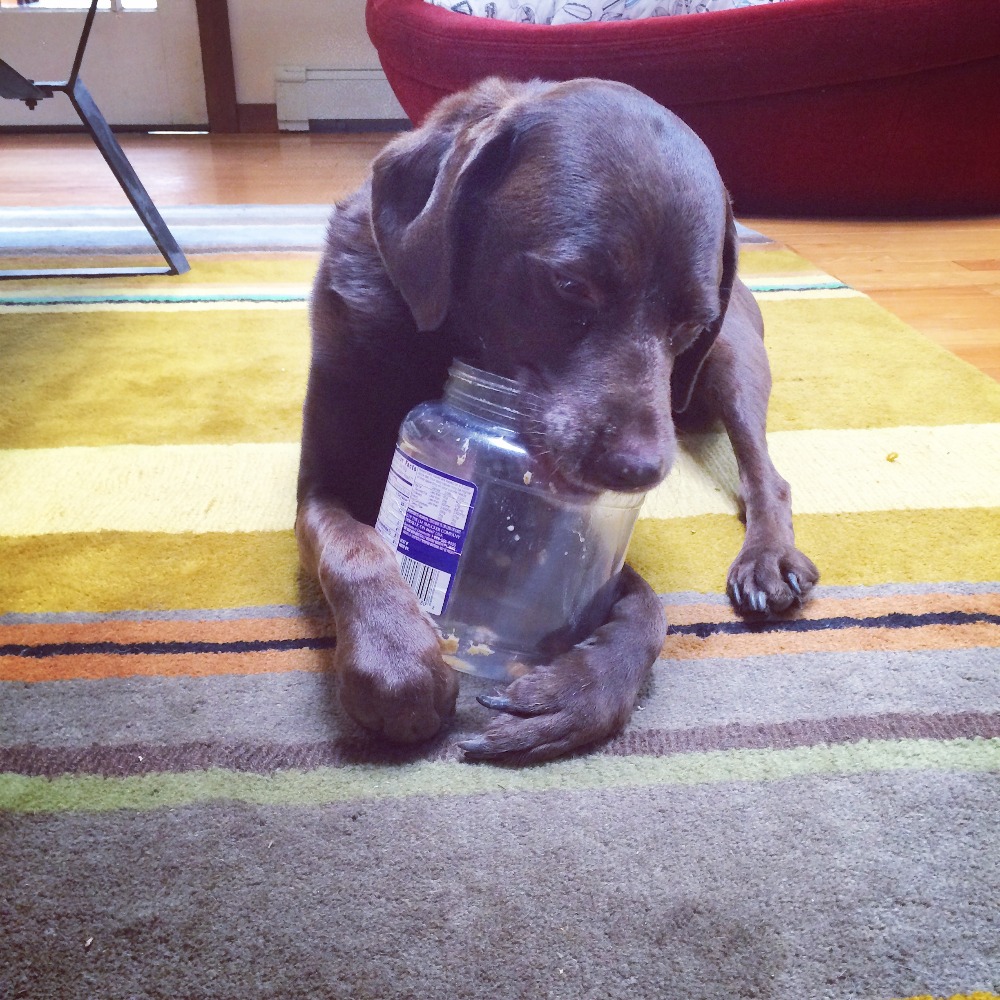 It's also sad because while the rest of her body would be healthy and capable she would need to be put down because she would no longer be able to feed.  Helping her cause means helping to prevent all that.  The radiation will drastically reduce the size of the tumor.  Couple that with an immunization that will slow the cancer's ability to metasticize and Dakota should have many more days of muching ahead.  
What she's done in her life:
I got Dakota just after my 21st birthday.  She's been my closest companion through the past 12 years.  She is a registered Pet Partner and is certified as a therapy dog who can enter schools and hospitals.  She's been a mainstay at the high school where I teach for many many years. 
She's been an anchor for students that have difficutly connecting with others, or who just need a little dog relaxation in their school day.  

(getting her nails painted at school)
(hanging out in the halls trying to be just like the kids)
In my own life Dakota has helped me overcome the anxiety that I have dealth with in my 20s. 

She's gone cross country with me over 20 times!
on many cross-country flights 
and in 5 road trips across the USA.
She has remained by my side so that I can function in the world in a more calm and present way, and kept her cool calm demeanor when I've needed to look down and see her steady eyes. 


She's been there for all the major experinece of my adult life, including  many first days of school 

and our wedding!
She's raised more than a few puppies,
though never been a mom herself.  Piglet, her most notable charge, has learned most of her social skills from Dakota. 

Rogue

Piglet

Harvey

Gus

Whidbey
Dakota lived with us while Sasha went through her chemo treaments in her early 20s and spent many days sleeping just outside her door keeping watch over her.
(Comic relief during Sasha's cancer treamtent playing dressup with her wig)
She's comforted Molly through residency with hours upon hours of day-time sleep companionship and floppy ears waiting at the top of the stairs for her to come home all hours of the day.
Please consider sparing a few dollars to help her live out her life as comfortably, happy, and healthy as possible.  And if you're low on cash yourself right now, please consider posting this link on your social media page or maybe emailing a few dog loving friends.  Thank you!  From Dakota and I.
<3

Dakota at 12 weeks old (Allegra at 21)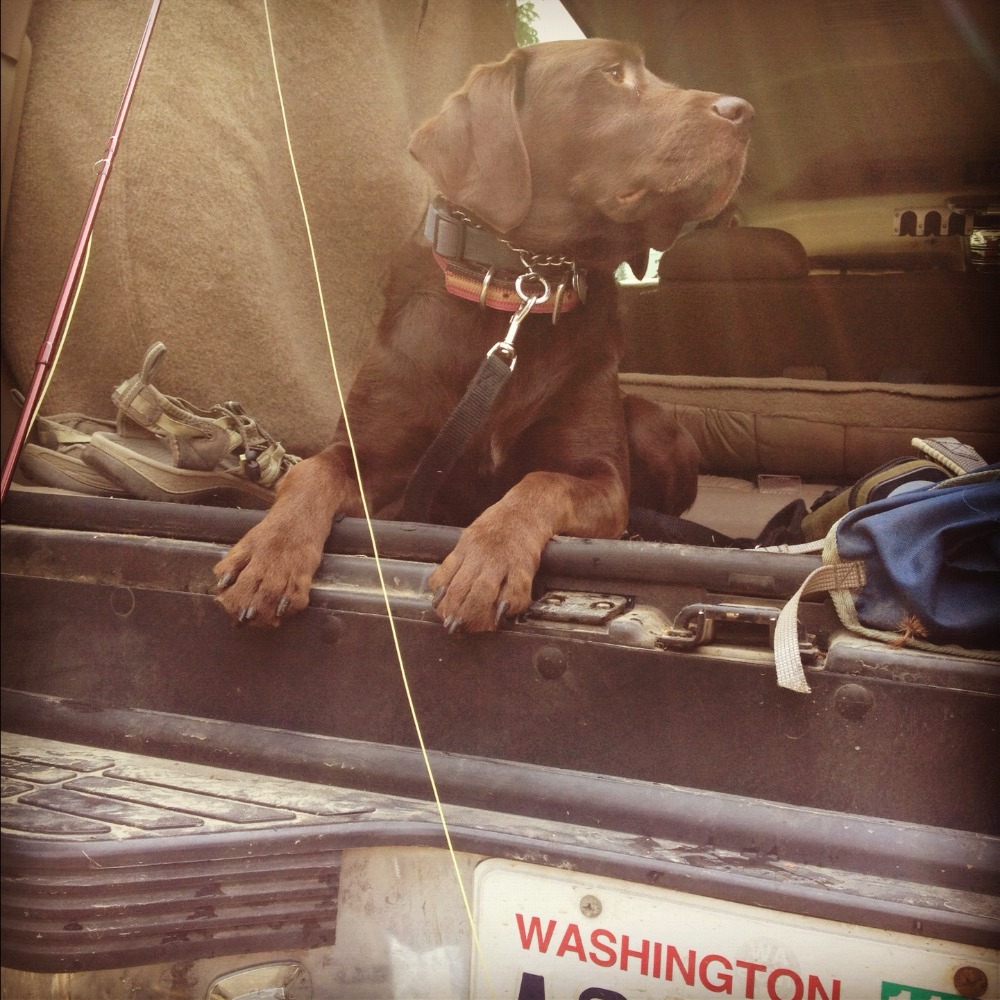 Going Fishing
Getting into it in the Kitchen
Sweather in HOT and steamy Brooklyn with Meriweather 
a rare action photo of Dakota not asleep 

Organizer
#1 fundraising platform

More people start fundraisers on GoFundMe than on any other platform. Learn more

GoFundMe Guarantee

In the rare case something isn't right, we will work with you to determine if misuse occurred. Learn more

Expert advice, 24/7

Contact us with your questions and we'll answer, day or night. Learn more