Colorado Skateboarding Society : Indoor Facility
The Colorado Skateboarding Society (CSS) knows the power of 
Diversity
,
Friendship
, and
Community
and that is why we are asking for
your help
to raise money to build an indoor facility to promote the
joy
of skateboarding to
all generation
s!
As a diverse group of young and older skaters, we believe that there is
strength in numbers
and we can do all things when
we
come together
as a skateboarding
community
for a
common goal
! 
This is why we are asking for your help today!
With your generous donation, we are planning to create a professional-grade transition park that is unprecedented in the state of Colorado! 
Our finished park will be designed to allow skaters to
learn and develop
through
progression
by offering them
different ramp features
(from basic to advanced) in a 15,000 - 20,000  sqft facility. 
This facility will be
professionally designed
to ensure
safety, performance,
and
satisfaction
. It will serve as a place for
special youth programs,
and
community gatherings,
and
competitions
.
The final phase of development will include a
12-foot vert ramp
.
Where will it be located?


After 50% of funds have been raised the CSS Board of Directors will begin looking for suitable locations within the Denver Metro area and present them to the membership for a final majority vote.
Here are a few ideas that
align
with our finished vision!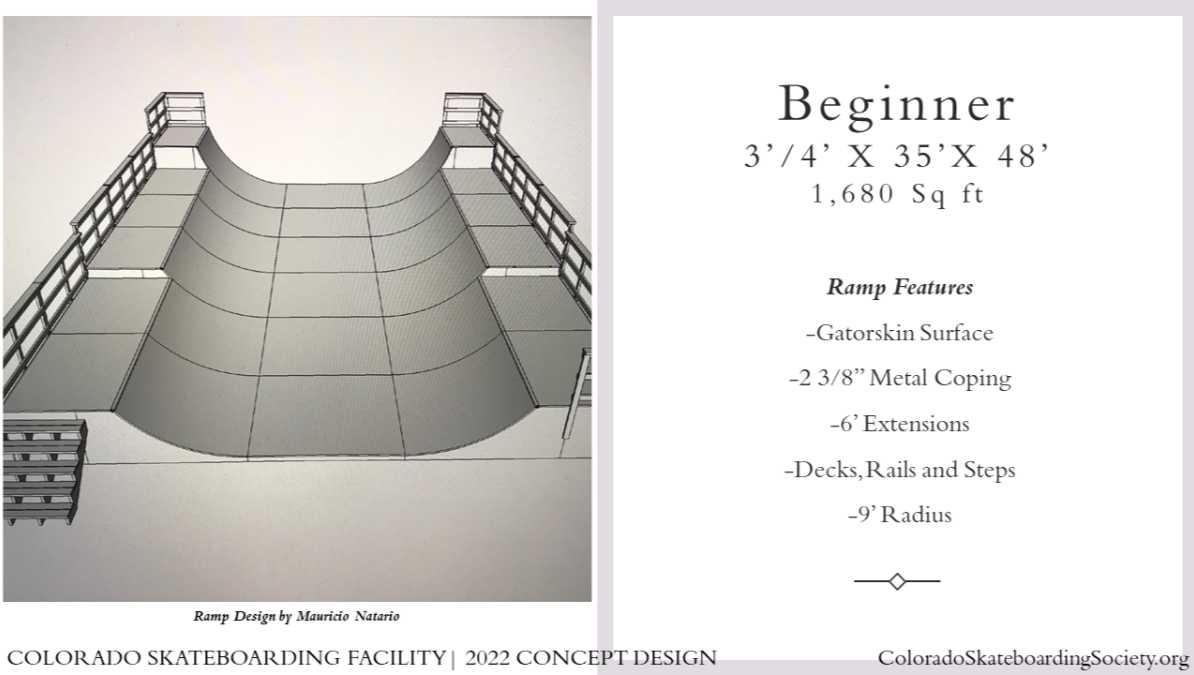 Make an impact today!
We are super excited about the possibilities this facility will offer the skaters of Colorado and we sincerely hope that you will be apart of this epic journey with us!
Best Regards!
Joe Hose 
President
[email redacted]
About CSS
We are a 501.c3 organization formed in 2021 to be the #1 advocate for Skateboarding in the state of Colorado through the creation of a strong, diverse, and unified community committed to the advancement of skateboarding knowledge, skill development, and personal growth.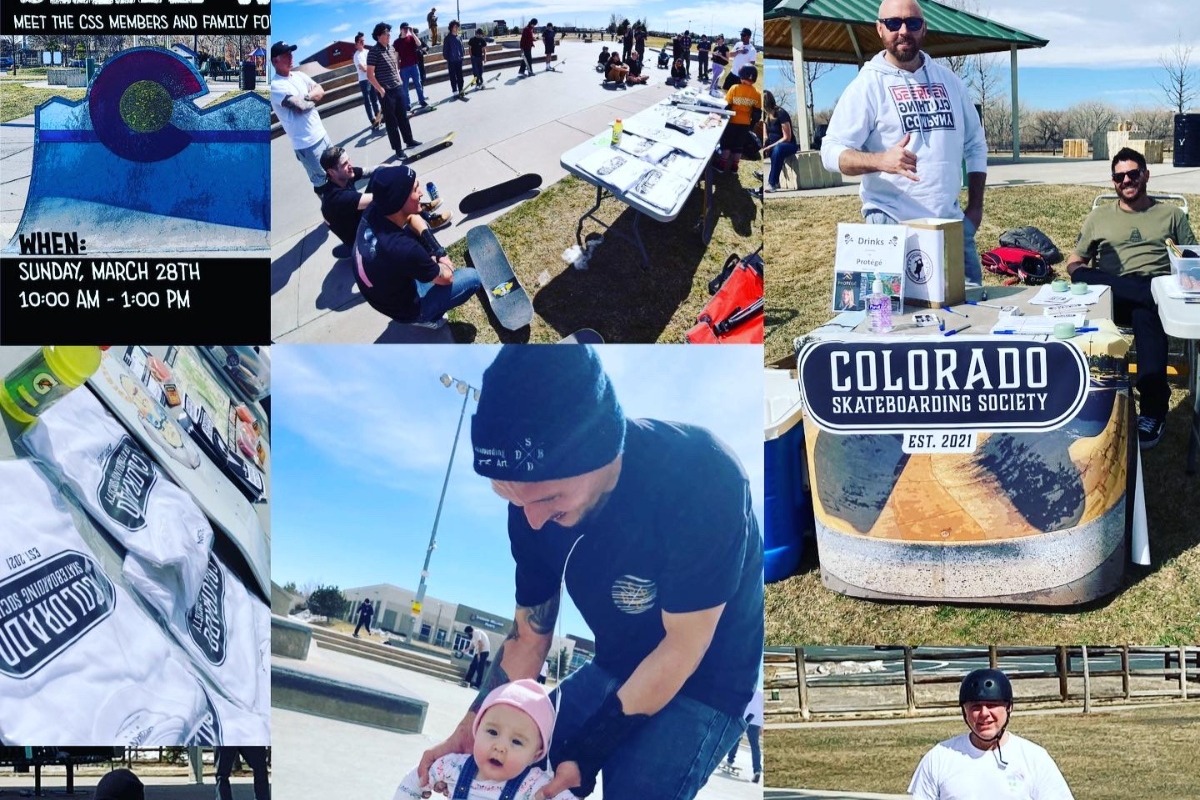 Our Mission
1. Be a voice that advocates the specific needs of Skateboarding in our communities.
2. Provide and support a skating environment and facility that is safe, positive, and free of discrimination.
3. Build and maintain the highest quality skateboarding ramps, bowls, and pools possible and…
4. Support community initiatives, events, and programs that advance Skateboarding knowledge, skill development, and personal growth for all ages.
Our ValuesCourage:
We believe that each of us cross our own bridges of fear in life to find our meaning of personal courage and growth. Skateboarding helps us take calculated risks that push the boundaries of our comfort zone that hold us back.
Commitment:
We believe in not holding back in life so that our personal talents and gifts can be shared with the world around us. Skateboarding reminds us to let go of our fears and insecurities so we can be strong and fully in control of our thinking and actions. 
Respect:
We believe in willing the highest good to everyone around us and that respect for others starts with respecting ourselves. Skateboarding helps us learn patience and respect for the process of life as we set goals and work hard to achieve them. 
Diversity:
We embrace and understand that everyone is special and has a unique story share, talents to give, and a life purpose to fulfill. Skateboarding inspiration is used to create something new and then share it with those around us.
Community:
We know that anything is possible when people come together with a shared vision willing to give rather than to receive. Skateboarding allows us the chance to belong and contribute to special group of people not in the majority.
Are you ready to join us?
If you would like to learn about becoming a member please click on the link below and fill out our contact card! 
Connect with Colorado Skateboarding Society Now