Help us recover from a break in
As if 2020 hadn't thrown enough at everyone already, three days before Christmas, it decided my household hadn't gotten enough! 
While I was out Door Dashing in an attempt to finish paying December's rent before Christmas on Tuesday night, 12/22/2020, at 7:25 pm, I got a call from my partner and roommate, PANICKING. He said he was just robbed at gunpoint IN our house, and he needed me home ASAP, so he could call the police. I didn't understand how that could have even happened, but I broke land speed records to get home. 
Some Grinch of a human decided to use our patio furniture as a step up to climb on to the shitty metal awning over my back porch, destroying it in the process, then punch through my first floor bedroom window so he could unlock it and climb through the non-shattered side. 
This grinch then first went through my room, only taking a few (I think?) pairs of my underwear from a pile of clean clothes on the floor not far from the broken window. (I think he believed they were dirty, which is even grosser.) He then made his way through the rest of the house, opening a drawer or cabinet here or there, like a drawer in our housemates dresser, and a cabinet in the kitchen. Things went haywire when he got to the furthest room in the house from mine, which was Rey's bedroom.

Upon finding Rey sitting behind his computer desk, the man pulled a revolver and proceeded to rob Rey, while keeping him at gunpoint. He took what little cash Rey had on him, his phone, and then one of Rey's bags.
Which, after walking Rey downstairs with the gun still pointed at him, he then made Rey put both his childhood Xbox 360, and his well loved Xbox one into. The entire time, this man verbally threatened Rey's life, and the life of our incredibly friendly but useless as a guard dog, Eve. Rey was smart, and calm, and complied with this nut, and I'm honestly sure that's the only reason he's still alive. 
After getting the xboxes, this dude ran out the front door, leaving Rey absolutely terrified of what to do next, and trying to process what just happened. 
We believe this dude may have been watching the house for a few days, because he broke in only a few minutes after our other housemate left the house, and during a time frame that normally my partner and I would have been Dashing together. Rey was at home this day due to a migraine, which this guy wasn't prepared for. I think that's the only reason he hadn't gone through more of our stuff before he found Rey, I'm pretty sure he was doing a sweep of the house first, and was planning to take his sweet time gathering everything after that. He wore a full ski mask, gloves, a generic jacket, and military style desert camo pants, and came armed with a gun. 
now, you may ask why Rey called me first, and not the police?
Well, that's because Rey is a tall, dark skinned, younger, black man. In the last three weeks, 2 young men that look not unlike him, have been killed by our local police, one while entering his own home, and the other while experiencing car trouble right outside his. Rey was legitimately scared that if he called the police without myself or our other white housemate at home, he might be in the same predicament of being held at gunpoint, yet again. I didn't disagree with that fear, and he waited to call them until our roommate and her bf made it to the house, about 6 mins before I did. Seconds after I pulled in to the house, the cops did. 
a report was filed, and a detective assigned. The cops looked around the area for a little whileto see if they could find anyone that matched the description Rey had, but to no avail. 
After that was handled, we assessed damages.Thankfully, all humans and animals that live in the house were accounted for, and physically fine, if not traumatized. The only things the guytook were the panties, two xboxes, a phone and the minimal cash Rey had on him. Oh, and Rey's sense of safety. 
unfortunately, the dude left some SERIOUS damage to the window and back porch of the house. My sister brought over some plywood and a shop vac, so I was able to clean up the shards of glass all over my room, and secure the window so we were not left open to another break in, or the elements, but it's not a permanent solution. 
I don't currently have renter's insurance, due to the insane financial stress COVID has put on our household.
On top of that, because of the fact that we still haven't been able to pay December's rent, I can't request an emergency maintenance visit from our leasing agency to try to fix the window,especially since this is going to have to be a complete replacement. The guy busted both panes out of one side of the sliding window, and damaged the whole window frame. 
so I'm absolutely putting my pride to the side and begging for help. We need help to pay for the rest of this months rent, and a chunk of next month's, in hope that paying both of those will motivate my leasing agency to actually comehelp us fix the window. 
Thank you for your time, I know this was long.
Happy Holidays yall, I hope yours are smoother than ours has been.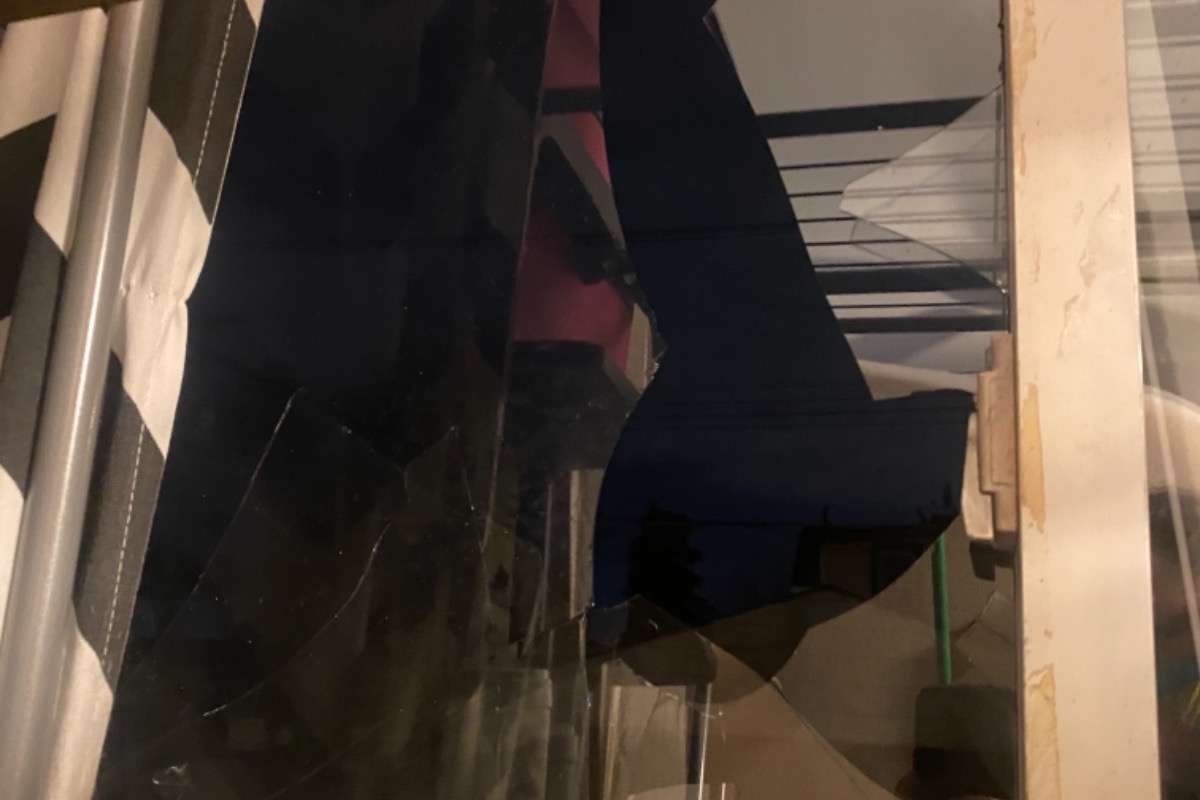 Organizer
#1 fundraising platform

More people start fundraisers on GoFundMe than on any other platform. Learn more

GoFundMe Guarantee

In the rare case something isn't right, we will work with you to determine if misuse occurred. Learn more

Expert advice, 24/7

Contact us with your questions and we'll answer, day or night. Learn more